A review of things you need to know before you go home on Friday; some big rate changes, factories gloomy, house price expectations up, big lift in ship cruise business, swaps fall; NZD flat, & more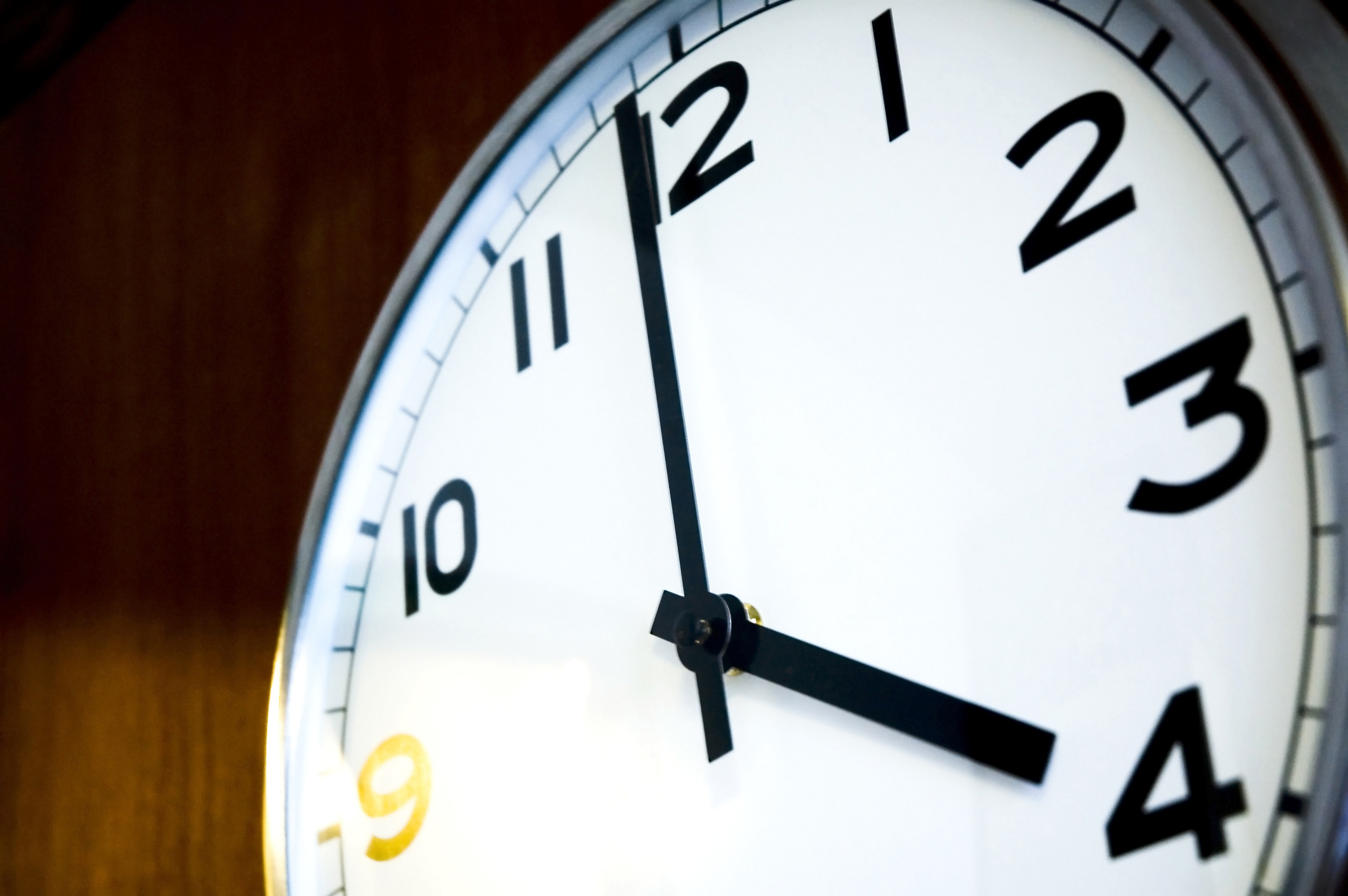 Here are the key things you need to know before you leave work today.
MORTGAGE RATE CHANGES
Kiwibank has launched two market-leading rates, one is the lowest fixed rate of all time. Housing NZ cut most of its rates.
TERM DEPOSIT RATE CHANGES
Kiwibank also cut all of its term deposit rates by between -10 and -25 bps. NBS also cut most TD rates. Treasury cut -50 bps from its Kiwi Bond offer, taking all rates down to 1.00%.
UNHAPPY IN FACTORYLAND
New Zealand's manufacturing sector fell into contraction for the first time since 2012, according to the latest BNZ - BusinessNZ PMI. The main cause for concern is that new orders weakened a lot. And employment really hit the skids in July with a a very weak index result. Current production might be ok but it is clear most New Zealand manufacturers are now very unsettled. There is no sign on investment anymore. By industry, only two (Petro-Chemical, and Machinery and Equipment) of the nine managed to show any expansion. By size, the largest firms appeared to be suffering by far the most.
MORE HOUSE PRICE RISES COMING
The RBNZ today released the results of its survey of household inflation expectations. They were little changed with most respondents seeing current inflation at 1.7% which is exactly where its at. They also see it at 2.1% in a year's time, a similar view to the last survey. (A year ago, respondents thought inflation now would be 3.0%, so they were quire wrong about that.) The big mover in this survey however was the proportion of people who thought house prices would rise in the next year; it is up from 41.5% in June to 49.1% in the latest survey.
BOOM INDUSTRY
Cruise ship spending is going full steam ahead, swelling +28% to $570 mln in the year ended June 2019, Stats NZ said today. The +$125 mln lift in annual cruise spending reflected a surge in the number of cruise voyages, port calls, and passengers. This followed an +11%increase for the June 2018 year.
WESTPAC REDUCING RATE ROLLOVER FOREX SERVICE
Westpac NZ says while it's stopping providing historic rate rollover foreign exchange transactions for some customers, it's continuing to provide them where there is a genuine underlying commercial requirement. The change is being implemented alongside Westpac NZ's Australian parent, and is to comply with global best practice, Westpac NZ says. Customers unable to continue using the historic rate rollover service for forex contracts will have to mark to market them on set dates and book a profit or loss.
TAKING A BREATHER
Equity markets are quiet today. In the end, Wall Street eeked out a small gain (+0.2%). And Asian markets are trading similarly flat. The ASX200 is down -0.1% but the NZX50 is sharply lower in late trade, down -0.6%.
CHANGE AT THE TOP
As the trade war intensified, there has been a switch in the largest foreign holders of US Treasury debt. Now Japan has edged out China at the top of this list. It wasn't China selling down - they didn't - it was that Japan has increased its holdings. All foreign holders of US Treasury issues account for 40.3% of all debt held by non-Government agencies (so 60% is held by US citizens and private entities).

SWAP RATES FALL
Wholesale swap rates have fallen again today. They are down -2 bps for 2 year, down -3 bps for 5 years, and down -4 bps for ten years. The 90-day bank bill rate is unchanged at 1.21%. Australian swap rates are down similarly. The Aussie Govt 10yr is down -3 bps to under 0.87%. The China Govt 10yr is unchanged at 3.02%, while the NZ Govt 10 yr is down -5 bps to just under 1.00%. That is quite something as it started August at 1.47%. The UST 10yr yield is down -3 bps from yesterday, now at just under 1.53%. And this is why markets are worried about the big US Treasury yield inversions. It worsened today to -53 bps and levels last seen in 2007.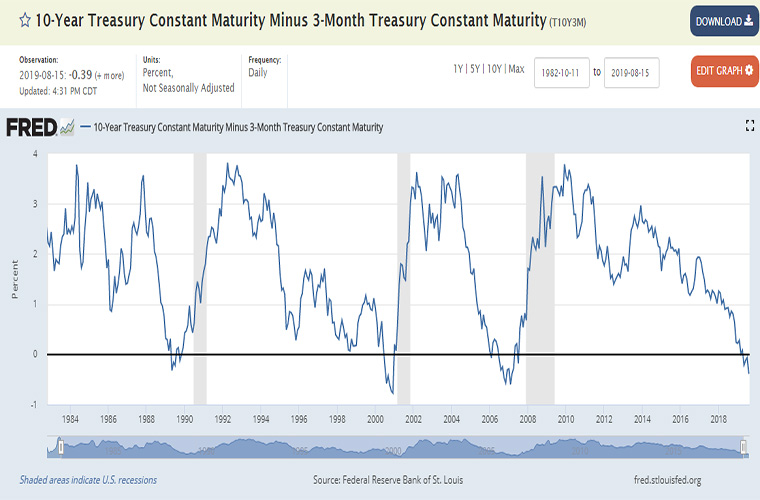 NZ DOLLAR UNCHANGED
The bond market may be in turmoil but the currency market is tame. The Kiwi dollar is soft at 64.3 USc. Against the Aussie we are lower since this time yesterday at 94.9 AU cents. Against the euro we are actually firmer at 58 euro cents. That means the TWI-5 is unchanged at 69.7.
BITCOIN UP
Bitcoin has risen in the past 24 hours, now at US$10,307, up +2.2% from this time yesterday. The bitcoin price is charted in the currency set below.
This chart is animated here.