National the winner in the latest 1 News-Colmar Brunton poll; Support rises to 47% at the expense of Labour falling to 40%; Bridges' popularity grows despite Ardern remaining the clear preferred prime minister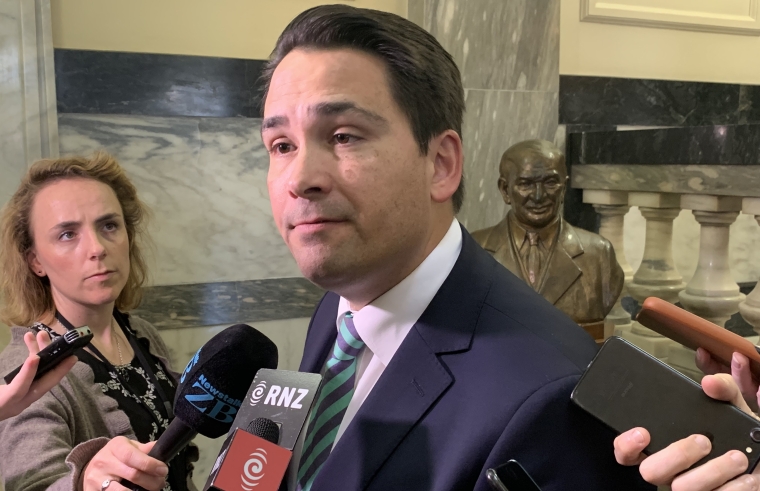 National and ACT would have enough support to form a government if an election was held today, according to the latest 1 News-Colmar Brunton poll.
With support for National up 3%-points to 47% since the last poll in July, it would have 60 seats. Adding a seat for ACT would give the duo 61 - just enough to govern.
Support for Labour fell 3%-points to 40%. This would give it 51 seats.
Adding eight seats for the Greens, which received 7% support, would only give the pair 59 seats.
While support for Prime Minister Jacinda Ardern fell 3%-points to 38% in the preferred prime minister ranks, she was still miles ahead of National Leader Simon Bridges at 9%.
Nonetheless, up 3%-points, Bridges had his best poll result since April last year. 
At 4%, NZ First wouldn't make it in to Parliament. 
Newshub-Reid Research Poll results, released on Sunday, showed similar trends to the 1 News-Colmar Brunton Poll.
However its results fluctuated more dramatically when compared to its previous results, while the 1 News-Colmar Brunton ones were more consistent.
For example, support for Labour fell by a relatively drastic 9.2%-points, as all other parties garnered more support, while support for Ardern fell 11%-points.
However the Newshub-Reid Research Poll only put National slightly ahead of Labour at 44%, versus 42%.
Ardern received 38% and Bridges 7% support as preferred prime minister.
Labour's image may have taken a hit from its handling of sexual assault claims from within the party, which saw its president resign. 
An underwhelming housing reset and increasingly negative business confidence may also have dampened support for the party.
Both sets of poll results may reflect sentiment returning to normal following Ardern's surge in popularity after the mosque terror attacks.  
Here are the results in full:
1 NEWS-COLMAR BRUNTON POLL
(Conducted between October 5 and 9. Previous poll conducted in July)
Preferred party:
Labour: 40% (-3%-points)
National: 47% (+2%-points)
Greens: 7% (+1%-point)
NZ First: 4% (+1%-point)
ACT: 1% (no change)
TOP: 1% (no change)
Maori Party: 1% (no change)
Preferred Prime Minister:
Jacinda Ardern: 38% (-3%-points)
Simon Bridges: 9% (+3%-points)
Judith Collins: 5% (-1%-point)
Winston Peters: 4% (+2%-points)
NEWSHUB-REID RESEARCH POLL
(Conducted between October 2 and 9. Previous poll conducted in June)
Preferred party:
Labour: 41.6% (-9.2%-points)
National: 43.9% (+6.5%-points)
Greens: 6.3% (+0.1%-points)
NZ First: 4.0% (+1.2%-points)
ACT: 1.4% (+0.6%-points)
TOP: 1.1% (+1.0%-points)
Maori Party: 0.7% (+0.2%-points)
Preferred Prime Minister:
Jacinda Ardern: 38.4% (-10.6%-points)
Simon Bridges: 6.7% (+2.5%-points)
Judith Collins: 5.2% (-1.9%-points)