NZ Police anti-money laundering assessment cites trusts among attractive money laundering vehicles as government plans to exclude them from strengthened beneficial ownership disclosure regime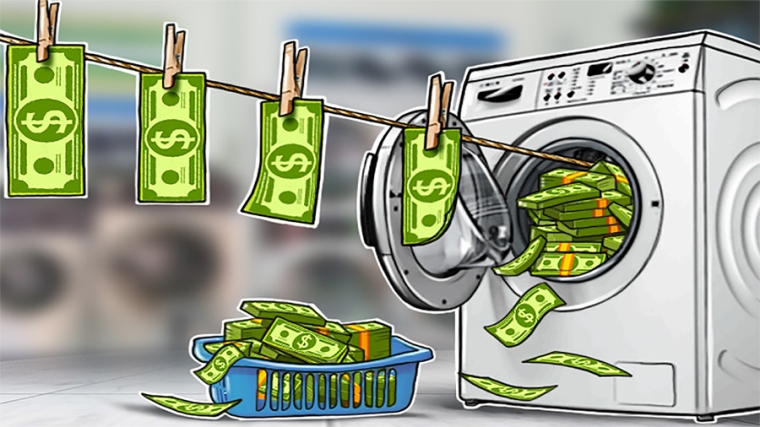 Trusts, which the Government plans to exclude from moves to improve the transparency of the beneficial ownership of New Zealand business structures, are an extremely attractive vehicle for money launderers and terrorism financiers to use to hide the identity of beneficial owners, the NZ Police's latest National Risk Assessment of Money Laundering and Terrorism Financing says.
The Ministry of Business, Innovation & Employment (MBIE) will soon be seeking Cabinet approval for policy proposals that aim to improve the transparency of the beneficial owners of NZ companies and limited partnerships. As reported by interest.co.nz last year, MBIE is proposing to exclude trusts from strengthened beneficial ownership requirements due to their historic privacy and confidentiality strengths, and to avoid increased costs for individuals, businesses and the Government itself. 
However the new National Risk Assessment of Money Laundering and Terrorism Financing from the Police Financial Intelligence Unit (FIU) groups the risk level from trusts alongside companies and other business structures, saying trusts have the same vulnerabilities to transnational money laundering as companies. Trusts, the report adds, are commonly structured using nominees and professional trustees which hides beneficial ownership.
"Trusts, companies and other legal persons or arrangements are extremely attractive vehicles for money launderers and terrorism financiers to hide personal identity and that of the 'beneficial owner.' These structures allow for movement of criminal proceeds, while providing a veneer of legitimacy to illicit transactions and activity," the report says.
It goes on to say that NZ legal, accountancy and trust and company service provider professionals offer a range of services to establish and manage legal persons and arrangements for local and overseas customers. And these services are particularly attractive to money launderers and terrorism financiers because:

• NZ's reputation as a well-regulated jurisdiction provides a veneer of legitimacy and credibility;
• it's easier and cheaper to register companies in NZ than in other jurisdictions, meaning NZ companies are "essentially disposable";
• professionals or other third parties may provide a resident (nominee) director, or trustee, services for overseas customers;
• legal arrangements are versatile, allowing for the sale and transfer to other people, along with assets and bank accounts established in the name of a legal entity; and
• obscuring beneficial ownership is relatively easy using "deeply nested and complex" legal arrangements across multiple jurisdictions.
'Trusts have the same vulnerabilities to transnational money laundering as companies'
The report goes on to say that the creation of trusts and companies was a common method used in a sample of professionally facilitated cases, while hiding beneficial ownership through methods like trust structures was used in all of a sample of real estate cases.
A NZ company, limited partnership or trust can be used within a complex network of companies and trusts from other jurisdictions as a vehicle for money laundering without any transactions actually occurring in NZ.
"Overseas partners report money laundering facilitated by New Zealand shell companies largely originates overseas - flowing through bank accounts most commonly in Europe or offshore jurisdictions. In a sample of international requests to the FIU, 60% of requests where a link to New Zealand was established related to a New Zealand company. In 75% of those cases no New Zealand bank accounts were identified," the report says.
"New Zealand trusts have been less common in requests to the FIU. Nonetheless, there have been some instances, which have confirmed that arrangements such as trusts have the same vulnerabilities to transnational money laundering as companies."
"The principal attraction of trusts to criminals is they can be used to hide beneficial ownership and create a front behind which criminals may mask their activity. Trust arrangements can also be an effective means of dispersing assets while retaining effective control. Trusts are widely available in New Zealand and are usually established by lawyers, accountants and trust and company service providers, all of whom are required to comply with Anti-Money Laundering and Countering Financing of Terrorism obligations including conducting due diligence on the parties to the trust and determining who the beneficial owner is," the report says.
"[But] there is no central register of trusts in New Zealand and as a result it may be difficult to identify the existence of a trust or the identity of the trustee if the trust does not interact with the New Zealand financial system. Information on any particular trust is limited to what is available at the time it interacts with the financial system or can be obtained from trustees."
Real estate not common in international requests to the FIU
In terms of real estate the report says although transnational laundering through real estate has received significant NZ media interest, it hasn't been common in international requests to the FIU. It also says the Government's move, via the Overseas Investment Amendment Act, to restrict the purchase of residential property by overseas persons or entities with even partial overseas ownership or control, should reduce the risk of money laundering through NZ property.
"Significant transnational money laundering has been identified in real estate markets in similar countries to New Zealand, such as Australia, the UK and the US. Given the similarities of the New Zealand real estate market to these countries' markets, it is possible that launderers active in the international market may be similarly attracted to New Zealand. Where cases of misuse of New Zealand real estate by overseas criminals has occurred, these have included offending involving high values of proceeds creating a significant money laundering threat," the report says.

"Recent amendments to the Overseas Investment Act 2005 appear to have significantly reduced the proportion of residential properties being sold to overseas buyers, with property transfers to non-New Zealand citizens or residents dropping by 81% in the March 2019 quarter compared with the same quarter the previous year. These controls are expected to significantly mitigate the risk of transnational laundering through New Zealand real estate."
Linking to an interest.co.nz story, the report points out that during the first quarter of 2019, property purchases by overseas persons amounted to just 0.6% of all property transfers, down from 3.3% in the same quarter of the previous year.
The report says that whilst the main crimes that are predicates to money laundering domestically are drug offending, and to a lesser extent, fraud offending and tax offending, NZ faces an unknown scale of money laundering generated from overseas proceeds of crime.
"The FIU estimates $1.35 billion is generated annually [domestically] for laundering. This figure excludes transnational laundering of overseas proceeds and laundering the proceeds of domestic tax offending. The transactional value of money laundering is likely to be significantly more than this figure since money laundering involves placing, layering and integrating funds in different investments to cleanse the proceeds," the report says.
*This article was first published in our email for paying subscribers early on Tuesday morning. See here for more details and how to subscribe.