Government plans to pass legislation under urgency to ban foreign political donations over $50 and require parties to include a certification on all their advertising to distinguish it from fake ads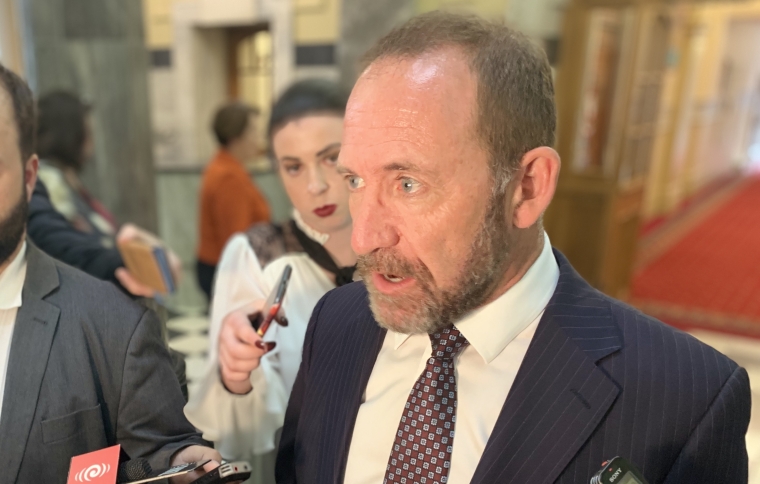 The Government plans to pass legislation under urgency to ban foreign donations over $50 to political parties and candidates.
It introduced the Electoral Amendment Bill (No 2) to Parliament on Tuesday afternoon. 
The National Party will support the legislation, "because it's the right thing to do", even though it isn't happy the Bill is being passed under urgency. 
Justice Minister Andrew Little said a $50 threshold will be put in place to ensure small-scale fundraising activities aren't affected. But big donations will be gone.
Currently, foreign donations over $1500 are forbidden.
The Bill also requires party secretaries and candidates to take reasonable steps to ensure donations aren't from foreigners. The Electoral Commission will issue guidance on what these steps to check the origin of the donations should look like.
Thirdly, the Bill requires party secretaries to live in New Zealand.
And finally, it extends the requirement to include a party secretary's name and address on election adverts, to all mediums - including online ads.
ACT and Jami-Lee Ross critical 
While National will support the Bill, a spokesperson said: "Like most other pieces of legislation, it should go through a full and thorough process. In the spirit of bipartisanship we would support a shortened Select Committee process so experts and the public could make a contribution.
"This legislation doesn't need to be rushed… Passing legislation under urgency without good reason sets a terrible precedent."
Botany MP Jami-Lee Ross said the planned law change "does nothing to close the back door to foreigners influencing NZ politics through companies and other structures".
Little said the requirement for secretaries and candidates to do due diligence on donations should prevent this. 
ACT leader David Seymour said: "The Government needs to explain how will this law be enforced. If a political party receives hundreds of small donations, is it then required to verify that none of these came from an overseas person?...
"In reality, this move is designed to draw attention towards the Serious Fraud Office investigation into National's donations issue and away from the NZ First Foundation's donations scandal, a damaging privacy breach, and a bad poll.
"Also puzzling is why the Government has not waited for the Justice Committee's recommendations on this issue."
Little has decided to introduce legislation to Parliament ahead of the Justice Committee reporting back to him on how to address the risk of foreign interference further to its inquiry into the 2017 General Election and 2016 Local Elections.
"Further policy work in this area is ongoing," Little said.
Little's rationale
"There's no need for anyone other than New Zealanders to donate to our political parties or seek to influence our elections," said Little.
"The risk of foreign interference in elections is a growing international phenomenon and can take many forms, including donations. New Zealand is not immune from this risk.
"The Justice Select Committee has heard there are credible reports of interference campaigns in the elections of other countries, and these attempts are increasing in their sophistication.
"A recent Canadian Government report found half of all advanced democracies holding national elections had their democratic process targeted by cyber threat activity in 2018. That's a threefold increase since 2015."
The New Zealand Security Intelligence Service in April warned the Justice Committee of foreign interference in New Zealand politics through covert donations, manipulation of ex-pat communities and foreign language media.
The Government Communications Security Bureau at the same briefing said online voting was too risky. 
Little went on to say: "We've seen in other countries an avalanche of fake news social media ads that contain no information about who is behind them. That's not fair and we don't want to see it repeated here.
"Anonymous online advertisements aimed at interfering with our democracy will be prohibited. If someone wants to advertise online, they need to say who they are, the same as if the ad was published in a newspaper."
Green Party pleased but wants further reform
The Green Party has long called for a foreign donation ban.
Its Justice spokesperson Golriz Ghahraman said: "We would like to see a raft of further measures to ensure equal access to our democracy.
"This includes implementing the 2012 MMP Review recommendations, reducing the anonymity threshold for all donations, and allowing Māori to change roll type at any time."
NZ First leader Winston Peters said he agreed with Little's bill.