Level 1: Gathering and distancing restrictions go, people encouraged to return to their offices, more border exemptions expected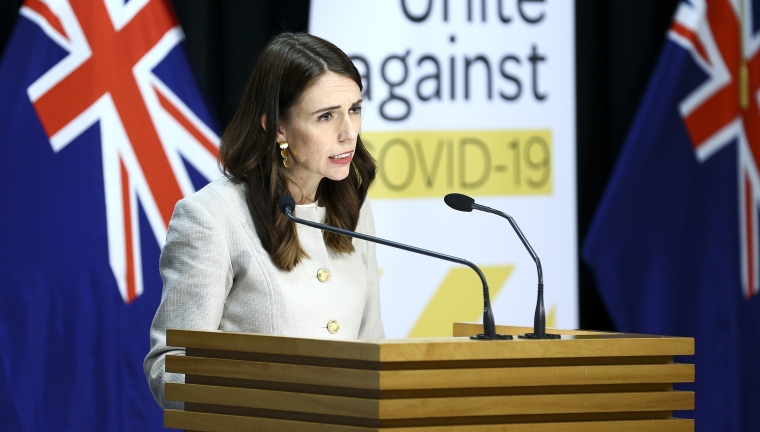 Prime Minister Jacinda Ardern has confirmed all social distancing rules and mass gathering restrictions will go under Level 1, but contact tracing, the border closure and the encouragement of good hygiene will stay.
Cabinet will on Monday decide when the country will move to Level 1. The shift could happen as early as mid-next week.
Ardern confirmed that under Level 1, bars and restaurants will no longer have to keep customers separated and seated. Those who fly or use public transport won't need to be separated either, as all distancing restrictions will be lifted.
Rebooting retail and hospo with people returning to offices  
Finance Minister Grant Robertson said: "Personally, I want to see as many people as possible back into the Wellington CBD to make sure we support the retailers who are here."
Robertson said Level 1 was largely "situation normal" and he expected most government agencies to have their staff back in offices then.
Asked by interest.co.nz whether he could instruct those in the public sector to return to their offices to support economic activity in town/city centres, Robertson said that was a matter for the State Services Commission. 
Interest.co.nz has asked the Commission what guidance it will provide agencies around working at Level 1. At Level 2, it encouraged a gradual return to offices/workplaces. 
Border exemptions expected to increase
Ardern said she expected the number of exemptions made to enable people to enter New Zealand from overseas for business reasons, to grow. However, she couldn't provide a ballpark figure around this growth.
Those working on a new Avatar film are among the 201 people who have been given permission to enter the country on economic grounds. Ardern said others include people with specialist skills, such as those fixing Wellington's wastewater issues, as well as aviation and chairlift operating specialists.
She said the Government had to ensure there was an avenue to get workers in if the alterative was hundreds of job losses or infrastructure projects coming to a halt.
Sectors simply wanting to access offshore labour markets, were unlikely to meet the criteria.
"There are a number of specialised areas where those expertise do sit offshore. It will be individuals often who come in for a short period of time often, then leave," Ardern said.
A further 2,153 individuals have been granted permission to enter New Zealand, mostly on humanitarian grounds or to be reunited with family. 
While all those who enter the country will go into government-managed quarantine facilities, Avatar film crew members were reportedly seen wandering around the luxury QT Hotel in central Wellington (where they were quarantined in-part at their own expense) with regular guests over the weekend.
Asked by interest.co.nz why these workers from the US weren't quarantined somewhere more isolated, Economic Development Minister Phil Twyford, who was responsible for allowing the film workers into the country, said the Ministry of Health was responsible for quarantine arrangements.
Twyford said the process of him signing off on exemptions to let certain people into the country for economic purposes was an interim measure. He said Cabinet was expected to consider a paper in coming weeks on a "more fundamental rethink of the border settings, particularly as we anticipate the trans-Tasman bubble and a gradual opening up".
National: Process lacks transparency
National's economic development spokesperson Judith Collins criticised the Government for not publicising these border exemptions, with the issue only coming to light after the arrival of the film crew.
"The Government now needs to be upfront on what the criteria are," Collins said.
"Crucially, if economic grounds are a criteria then we need the Minister to explain why the America's Cup teams are still waiting on their visas.
"The America's Cup will provide significant economic contributions to New Zealand's economy over the coming year of up to $1 billion, and create more than 8000 jobs...
"The Minister said in the House yesterday that his border exemption regime was "case-by-case". This simply isn't good enough and appears to be a case of the Minister picking favourites."
Level 1 rules 
Ardern said the rules for Level 1 were:
Stay home if you're sick
Get tested if you have cold or flu-like symptoms
Wash your hands regularly
Regularly disinfect surfaces. Sneeze and cough into your elbow
Self-isolate immediately if you're told to do so by health authorities
Consult your GP if you have health issues
Keep track of where you've been and who you've seen
Businesses should help people keep track of their movements by displaying the Ministry of Health's QR code for contact tracing
Stay vigilant and be prepared to step up alert levels if needed
Be kind to others and yourself
While Level 1 will largely be a return to normal, Ardern cautioned: "The war doesn't end so long as COVID is still around the world."
National leader Todd Muller said the Government needed to make a call on when the country moves to Level 1 now, not on Monday.
"Every day the Government waits to make this shift is another day that businesses sink deeper into debt and the economic crisis in this country worsens," he said.