Election moved to October 17; Parliament to dissolve on September 6; Treasury's pre-election economic update deferred; Most political parties support decision but National only 'acknowledges' it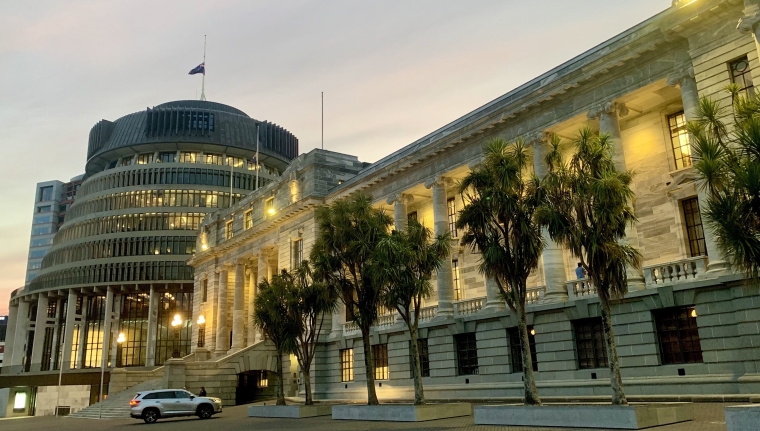 Prime Minister Jacinda Ardern has deferred the general election by four weeks from September 19 to October 17.
The dissolution of Parliament will be pushed out to September 6, so MPs will return to Parliament on Tuesday if they can travel.
Treasury will release its Pre-Election Economic and Fiscal Update (PREFU) sometime between September 7 and 21, instead of on Thursday as previously planned. Under the Public Finance Act, the PREFU must be published between 20 and 30 working days before the general election.
Ardern said she wouldn't change the election date again. The Electoral Commission does however have the power to do so. 
She said the Electoral Commission had since April planned for a range of scenarios, including to hold an election with some of the country at Level 3 and the rest at Level 2. 
While she said there was "no suggestion at this point" that New Zealand would be at these alert levels come September 19, Ardern considered people's abilities to vote, the opportunity political parties have to campaign and the need to provide certainty around a date.
Ardern said she didn't give weight to any particular political party in her decision-making.
She expected a number of people (in the order of 60%) to vote early, when advanced voting opens on October 3.
The politics
National, which wanted the election moved to November 21, "acknowledged" the change of date. It didn't say it supported it. 
New Zealand First supported it, even though it also advocated for a change to November 21.
The Green Party welcomed the date, as did ACT. ACT had wanted the election to be held after the country had been at Level 1 for four weeks. 
The practicalities
The Electoral Commission confirmed it could revise its arrangements to hold an election on October 17.
It will now confirm voting places and contact the more than 25,000 people who will work on the election.
If New Zealand is at Level 2 come October 17, there will be contact tracing, hand sanitiser and physical distancing in voting places. Protective gear will also be given to staff if needed. The plan is to have more voting places and longer voting times to reduce queues.
Under higher alert levels, the Electoral Commission said voting papers can be delivered to small clusters of people and then picked up again. 
It said other ways of voting are available for people who cannot go to a voting place. People can apply for postal voting by calling 0800 36 76 56.
More on Ardern's thinking
Ardern explained her decision:
Moving an election date, especially this late in the electoral cycle is a significant decision. In the end what matters most is what is in the best interests of voters and our democracy. Any decision to review the election date must be as free from partisan political interests as possible.

It is fair to say that there are a broad range of views amongst political parties, and that complete consensus is unlikely. But there were some areas of agreement – the need for certainty was one.

In this respect, the calculation around when to hold an election is not an easy one. COVID is continuing to disrupt life around the world. Pushing an election out by several months, for instance, does not lessen the risk of disruption. This will in part be the reason why many countries have held elections while managing COVID, including South Korea, Singapore and Poland.

Weighing up each of these issues, and the feedback of a broad range of interests, I have sought and received advice from the Electoral Commission on a range of options, including retaining the current date of the 19th of September, moving the election by 4 weeks to the 17th of October, and the final possible date the Electoral Commission considers the election could realistically be held, which is the 21st of November.

Having weighed up all of these factors, and taken wide soundings, I have decided on balance to move the election by 4 weeks to the 17th of October.

At the end of last week I was advised that this date is achievable, and presents no greater risk than had we retained the status quo. I have also been advised that in moving to a 17 October election day, the Commission will be able to leverage and draw on much of the work already undertaken to deliver the election.

Beginning early voting during school holidays, while having the downside of some people moving around the country, would mean that some additional facilities would become available for early voting. 

The biggest risk to be overcome, will be ensuring access to the election day workforce, which includes some 25,000 workers. This has been identified as a risk no matter what day is chosen.

I did consider the possibility of moving the election by the same amount of time that we anticipate Auckland will be in Level three – a period of two weeks. I was advised by the Electoral Commission that this would not provide them with enough time to rebook venues, print materials, and reorganise the election workforce.

Ultimately, the 17th of October, in approximately 9 weeks' time, provides sufficient time for parties to plan around the range of circumstances we will be campaigning under, for the Electoral Commission to prepare, and for voters to feel assured of a safe, accessible, credible election.
More on political parties' responses
National leader Judith Collins said: "We acknowledge the new date.
"It was always National's view that to have a fair, democratic election we needed to deal with this second wave of Covid-19 so politicians from all parties had a reasonable chance to present their policies, and the public felt comfortable engaging with the campaign without putting their health at risk.
"Recalling Parliament is the right move at this time with our largest city in lockdown and the recent system failure that saw testing among border staff fall well short of what it should have been.
"The country is in a difficult situation and the political decisions we make to get us through this should be scrutinised by elected representatives. All voices must be heard if we are to move forward as a united team.
"National has supported all Covid-19 response legislation that has gone through Parliament to date.
"The Opposition is willing to work constructively alongside the Government to deliver the health and economic response to this crisis that New Zealanders deserve, with many having sacrificed their jobs, their businesses and their livelihoods during lockdown."
Green Party co-leader James Shaw said: "We believe the date change to October 17 achieves that fine balance during a very challenging time.
"We have been incredibly disappointed to see the National and other small parties continue to use the weekend to bang on about what would suit them best politically when it comes to the Election Day date.
"Frankly, many New Zealanders would have heard loud and clear that these parties prioritise their potential electoral successes over the health of our communities, and the strength of our democratic institutions."
New Zealand First leader Winston Peters said: "New Zealand First is pleased that common sense has prevailed. We were concerned that the Covid outbreak had the effect of limiting campaigns to an unacceptably short period until overseas and advance voting begin if the General Election was held on September 19.
"As I said yesterday, voters are sovereign. Holding an election during a COVID outbreak has the risk of serious interference in our democracy. Voters would be expected to exercise their electoral rights with a dearth of information and that is unacceptable.
"With a delay Parties can now prepare to begin campaigning again, confident that they have the time and resources to engage in a free and fair election.
"New Zealand First will now be looking at our campaign strategy to ensure that we can to get back out on the campaign trail as soon as safely possible."
ACT Leader David Seymour said: "The Prime Minister has done the right thing by delaying the election and allowing voters to properly participate in the election.
"ACT believes a free and fair contest requires that we have four weeks at Level 1 in the run up to Election Day. If the Government manages to contain the Auckland outbreak, and we don't have further lockdowns, then today's decision will allow that to happen.
"In order to have a free and fair election, candidates need to be out in the community listening to voters, and that's not possible while Aucklanders are housebound.
"In the past week alone, because of Auckland's Level 3 lockdown, I have had to cancel more than a dozen events, including debates and community meetings. The extra time will allow a proper contest of ideas.
"This delay might create some political uncertainty, but it will be trivial compared with the concerns households and businesses have as a result of the Government's incompetence on public health."
Key dates
August 17: Business committee meets to agree a parliament timetable
September 6: Parliament dissolves
September 13: Writ Day, nominations close 18 September
September 30: Overseas voting begins
October 3: Advance voting begins, last day for return of the writ is 12 November
October 17: Election day
October 30: Preliminary referendum results released
November 6: Official results for election and referendums declared