As banks take their cues from the RBNZ, the main banks push harder to lower the cost of interest paid to customers in a taste of what is to come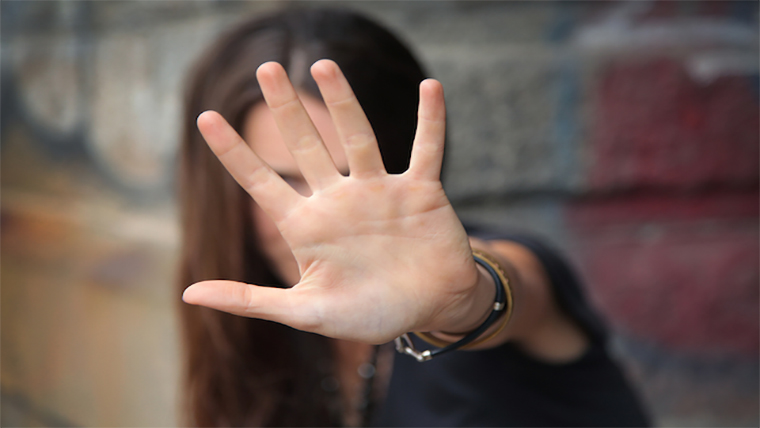 A couple of weeks ago we looked at who is offering the 'best' term deposit rates in this environment of low and falling rates.
Here is an update of that review.
Now we want to look at the bottom end of this market because that is where the most activity is occurring.
The main banks are awash in liquidity and just don't need more customer deposit funding.
ASB, one of the four large Australian-owned banks operating here, made more notable cuts to their term deposit offers, taking them down to record low levels.
Others will follow.
This is part of a 'journey' towards rates that will become effectively zero.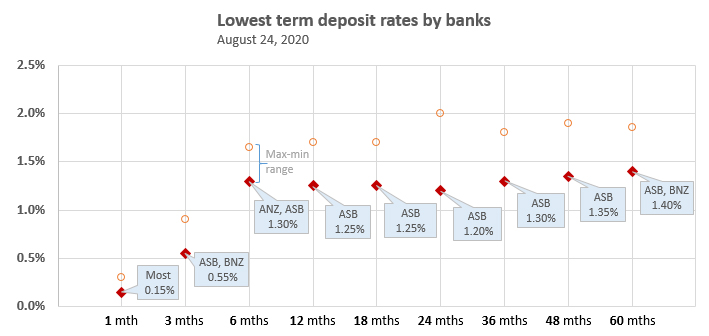 ASB is just the first in a race to lower what they pay savers for term deposits.
We will be getting the RBNZ Dashboard data release next week so we will then be able to inspect a whole range of new data by bank, but it is already clear that bank liquidity is high and rising. And this is at a time lending activity is struggling to grow. More cash than can't be lent out at a margin is a trap for banks. How they respond to this pressure will be important to watch.
And the central pressure they are under comes from the RBNZ. The regulator has clearly signaled that a negative OCR is a likely 2021 outcome. That in turn means severe margin pressure on banks is ahead, and they are now facing up to what they will have to do to adjust to a new, and unprecedented reality.
And that is unlikely to benefit savers in any shape.
Here are the bank net interest margin tracks that are now under threat from the combined pressure of low interest rates, low loan demand and RBNZ signals that the OCR will go negative.
| | | | |
| --- | --- | --- | --- |
| Net interest margin | March 2018 | March 2019 | March 2020 |
| per RBNZ Dashboard data | % | % | % |
|   |   |   |   |
| ANZ | 2.2 | 2.2 | 2.1 |
| ASB | 2.3 | 2.3 | 2.2 |
| BNZ | 2.2 | 2.2 | 2.1 |
| Kiwibank | 2.1 | 2.0 | 2.0 |
| Westpac | 2.1 | 2.2 | 2.0 |
|   |   |   |   |
| Cooperative Bank | 2.3 | 2.3 | 2.2 |
| Heartland Bank | 4.5 | 4.7 | 4.5 |
| SBS Bank | 2.6 | 2.5 | 2.5 |
| TSB | 1.8 | 1.8 | 1.8 |
The odd thing is, low rates don't discourage consumer saving. If anything, they encourage it. Maybe it is just the times, but household deposits are rising at the rate of +7.9% per year. Bank lending is up only +6.0% in a year.
But fewer people are bothering with term deposits themselves (-2.1% shrinkage in a year), just leaving their funds in transaction accounts (up +32% and that is not a typo) or very low-returning savings accounts (up +15%). That customer reaction of course enhances bank margins if they don't have to pay anything for customer money.
There is a good chance household deposit levels will grow faster in the immediate term while bank lending struggles to find any growth. It is an environment where there is no chance of "a decent return" for savers.
And for banks, the same future is before them. The chopping of term deposit rates is just an intermediate step for banks as markets price in negative official rates. It is a new future where banks are probably going to have to radically change their business models just to survive. And that will almost certainly not be friendly to savers.