A review of things you need to know before you go home on Wednesday; no retail rate changes, dairy prices fall, Auckland house sale activity rises, winning with services, swaps approach zero, NZD firms, & more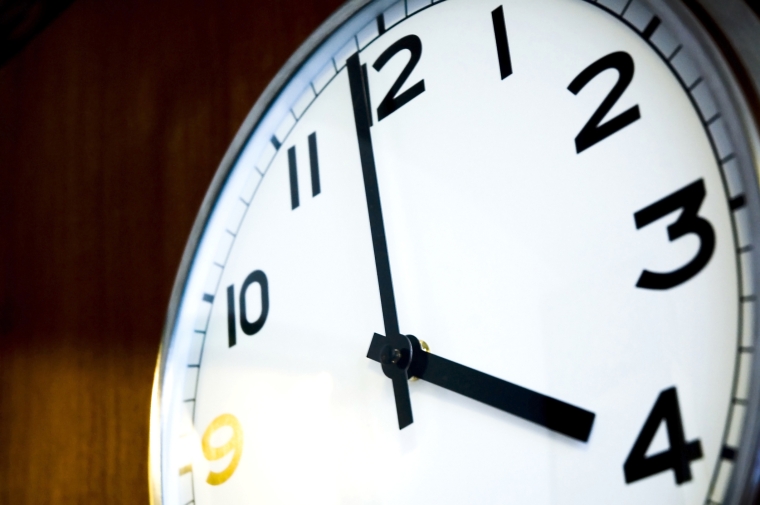 Here are the key things you need to know before you leave work today.
MORTGAGE RATE CHANGES
No changes to report.
TERM DEPOSIT RATE CHANGES
None here either.
WORSE THAN IT SEEMS
Dairy prices fell -1.0% in US dollars in the auction early this morning. But in NZ Dollars the decline was -3.3% from the prior auction. The rising Kiwi dollar is undermining returns.
BIG JUMP
Barfoot & Thompson's August sales volumes rose a remarkable +41% year-on-year, as average selling price set new records again beating the March highs. Median prices however were flat. Volumes sold made August the second best August in the past 16 years for Barfoots, exceeded only by the outlier 2015 year.
HIGH DEMAND GIVES OPPORUNBITY TO TRIM THE MARGIN
Mercury's $200 mln seven year unsecured, unsubordinated, fixed rate "green bond" issue is probably being well received, because they have just lowered the interest rate calculation from +1.3% over swap to +1.2% over swap. Their bookbuild will end on Friday.
RETAIL TRADE IN TROUBLE
The latest Retail NZ Retail Radar report shows that retailer confidence fell significantly on the back of the Level 3 lockdown in Auckland during August.
YILI SPEEDS PAST FONTERRA
Rabobank is reporting that Fonterra slipped from being the fourth largest international dairy company in 2019 to sixth in 2020. Nestle is still #1, and Fonterra was passed by Yili who rose from 8th to 5th on the way up. Fonterra is now 60% as large as Nestle but despite the ranking fall, that is better than the 58.8% on #1 Nestle last year. The fastest growth however was posted by DFA of the USA, up from 6th to 3rd.
WE ARE A WINNER IN THE SERVICES TRADE
Statistics NZ released trade data for both goods and services, allowing us to look at New Zealand services trade for the full year to June 2020. We have an annual services trade deficit with Australia (-$788 mln) and the EU (-$369 mln) both of which are probably far smaller than you might expect. We run a huge services surplus with China (+$2.0 bln), and also with the USA (+$830 mln) and Japan (+$541 mln). Overall we have an annual surplus in services trade of +$2.0 bln, which is actually larger than our merchandise surplus of +$1.7 bln. Our services surplus is 8.3% of our services exports whereas our goods surplus is only 2.8% of our goods exports. We sell 2½ times more goods internationally than services, but the margins on services are much greater.
BEST EVER TERMS OF TRADE
New Zealand's goods terms of trade (NZ's export prices relative to NZ's import prices) hit a fresh record high in Q2-2020. Overall, the terms of trade lifted +2.5%, exceeding the previous record set back in Q4-2019.
THE STREAK ENDS AT 29 YEARS
In Australia, they have just officially entered into recession (two consecutive quarters of declining economic output), their first since 1991. Their Q2 National Accounts confirmed that output plunged by -7.0%, which was weaker than anticipated, and follows a -0.3% decline in Q1. It's a shock that has created significant labour market stress, with the unemployment rate spiking as a result. But even though the GDP result was worse than expected, the equities market has ignored it.
AUSSIE HOUSE PRICES FALL AGAIN
Australian home prices fell for a fourth straight month. Sydney prices declined another -0.5% in August, Melbourne prices another -1.2%, adding to a negative quarter and sinking the year-on-year gains.
EQUITY UPDATES
The S&P500 ended its session with a spurt, closing up almost +0.8%. Shanghai has opened down -0.7%, Hong Kong is down -0.6%, but Tokyo is up again, up +0.3% so far in early trade. The ASX200 has recovered much, but not all, of yesterday's thumping, up +1.6% in early afternoon trade. And the NZX50 Capital Index is up a modest +0.3% near its close.

SWAP RATES UPDATE
Swap rates fell sharply yesterday especially at the short end. Two year swaps fell -4 bps to just 0.04% (that is $4 of interest per year for a $10,000 position), five year rates fell to 0.15%. These are notable moves down and are approaching 0%. Update: Swap rates for 2-5 years bounced up off yesterday's very low levels, back closer to the levels of Monday. Stll low, however. If there are notable changes again today, we will update this item. The 90-day bank bill rate is unchanged at 0.30%. The Aussie Govt 10yr is down -4 bps at 0.95%. The China Govt 10yr is up +1 bp at 3.07%. But the NZ Govt 10yr yield is down by -4 bps to 0.59%. The UST 10yr has retreated from yesterday's close again, down -3 bps to 0.68%.
NZ DOLLAR FIRMER
The Kiwi dollar has risen again, now at 67.8 USc as the greenback fades even further. But against the Aussie we are sharply higher, up almost +1c and back at 92.2 AUc. Against the euro we are up +½c at 56.9 euro cents. That all means our TWI-5 has risen to 70.4. It is a very odd event when our wholesale interest rates fall sharply in expectation of an OCR rate cut, and our currency appreciates.
BITCOIN RISES
The price of bitcoin is up 1.8% at US$11,648. The bitcoin price is charted in the currency set below.
This soil moisture chart is animated here.
The easiest place to stay up with event risk today is by following our Economic Calendar here ».