Brian Fallow takes a look at how the US presidential election may play out and warns it's likely to be messy, including for financial markets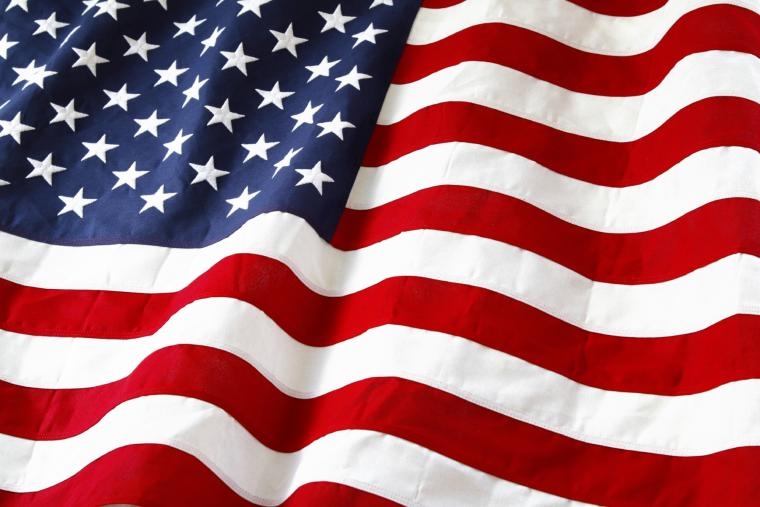 By Brian Fallow
Financial markets should be contemplating the outcome of the coming election with foreboding and dread.
Not the New Zealand election, the one in the United States two and a-half weeks later.
The risk is a disputed election and constitutional crisis, heaped atop the pandemic, recession and civil unrest which already beset the US.
A disputed election in Belarus is one thing, one in the United States is quite another.
If it is a tail risk, it is of the fat, platypus variety.
Objectively, anyone contemplating Donald Trump's record of lethal incompetence and moral squalor would consider the outcome a foregone conclusion. And the polling indicates Joe Biden commands a substantial lead.
But a lot can happen in seven weeks. More race riots could give Trump's law and order rhetoric traction.
On the other hand the Covid death toll could top 250,000.
So deep is the country's partisan polarisation that more than four every 10 Americans, polling indicates, are in the "We don't care, Trump's our guy" camp.
And it is not a national election but a series of 50 elections for each state's electoral college votes. Lines drawn on the map in the 19th Century seriously overweight thinly populated, Republican-leaning states, so that Biden would need a substantial plurality of the nationwide popular vote to be assured victory. Nearly three million was not enough for Hillary Clinton four years ago.
Another complication is the Covid-related boost to postal voting expected this time.
For months now Trump has been assiduously undermining confidence in mail-in voting, notwithstanding a near-total lack of empirical support for such claims.
Postal voting will widen the interval between polling day and a final official tally.
It might be further delayed by multiple demands for recounts and state-level lawsuits along the lines of Florida's Bush v Gore cliffhanger 20 years ago.
In that case the Supreme Court found for George W Bush, but Al Gore's willingness to accept that ruling was also crucial. Would Trump be similarly statesmanlike?
A key difference between then and now is the appearance of social media and the potential for misinformation, or malicious disinformation, to spread.
Twitter has recently toughened its rules to prohibit disputed claims which could "undermine faith in the voting process itself" such as "unverified information about election rigging, ballot tampering, vote tallying or certification of election results."
It has also thought it necessary to prohibit "inciting unlawful conduct to prevent a peaceful transfer of power or orderly succession".
Facebook? Not so much.
Finally there is the character of Trump himself. It is unsafe to assume that his campaign of pre-emptively undermining the legitimacy of the election is just cynical mendacity, a bid to retain power at any price.
Rather it may well reflect a deeper pathology, that in the mental universe he inhabits either winning or being cheated of victory exhausts the logical possibilities. "I lost", like "I'm wrong" or "I'm in the wrong" violates a fundamental law of the solipsistic world he lives in.
Would such a man ever concede defeat? It matters if the answer is no and he has an entire political party in his thrall. Remember only one Republican senator, Mitt Romney, voted to remove him from office after he was impeached.
Should we care? More than financial markets appear to at the moment.
"Elections come and go and often they don't change too much," said BNZ senior markets strategist Jason Wong. "There's a tendency for eyes to glaze over."
As for the risk of a massive sell-off of the US dollar, doing unpleasant things to our exchange rate, Wong said that while there are already reasons to be negative on the big dollar, in times of uncertainty it was usually seen as a safe haven.
Underpinning this sanguine view is confidence that "at the moment the Fed has got the markets' back", Wong said.
When the markets freaked out six months ago, as the scale of the pandemic dawned on them, central banks responded with massive monetary pain relief in the form of quantitative easing.
The Federal Reserve in particular with its recently reaffirmed determination to get inflation higher, has signalled its willingness to do a lot more.
ANZ chief economist Sharon Zollner sees the US election as only one of the geopolitical risks being underplayed right now, overshadowed by domestic preoccupation with Covid-19 and our own election. Brinkmanship over Brexit and the ongoing relationship between the US and China are others.
But the "monetary morphine" being dispensed by central banks, including ours, is distorting the pricing of risk, Zollner said, and a day of reckoning cannot be endlessly deferred.
"Credit spreads should be wider but central banks are distorting the market and there will inevitably be misallocation of resources as a result. People are taking on more risk than they would if risks were priced accurately."
*This article was first published in our email for paying subscribers. See here for more details and how to subscribe.