A review of things you need to know before you go home on Wednesday; dairy prices up, Treasury eyes surplus, tiny C/A deficit, lower Govt bond issuance needed, swaps stable, NZD hold, & more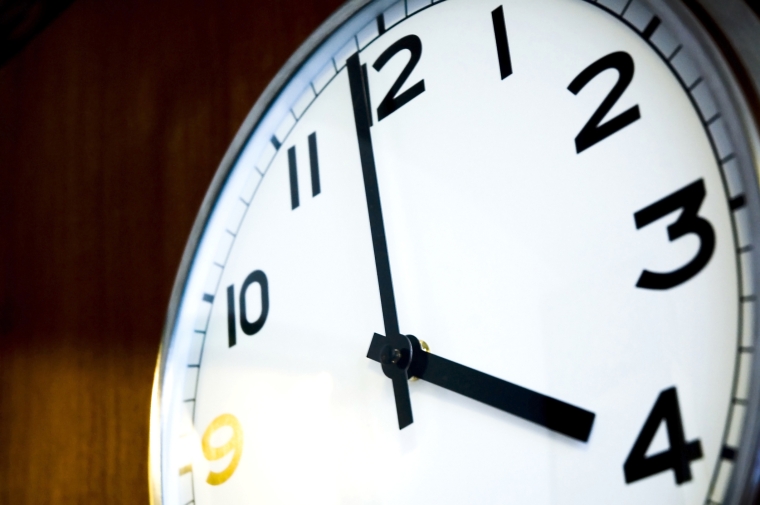 Here are the key things you need to know before you leave work today.
MORTGAGE RATE CHANGES
There are no changes to report today.
TERM DEPOSIT RATE CHANGES
NBS trimmed term deposit rates today.
A SATISFACTORY FINAL AUCTION
Dairy prices rose in today's final auction of the year, taking them back to where they were at this time last year. There were good rises for cheese and butter, lesser ones for milk powders. Overall, prices rose 1.25% in USD terms from the prior event two weeks ago, +0.8% in NZD terms. No milk payout forecast will be changed by today's results.
BACK TO SURPLUS?
Treasury is assuming investment gains of about +$4 bln per year from 2022 to 2025 after a gain of +$7 bln in 2021 and these are to be enough to push the Crown operating balance into surplus in 2025. In the meantime, income taxes are assumed to rise +28%, GST by only +5% and operating expenses are assumed to rise by just +6%. In 2025 the OBEGAL will show a deficit of -$3.7 bln. (All this data from page 87.)
STILL TO GROW BY 134%
In any event, Treasury is assuming that it will be issuing 20% less new debt over the next four years than it previously assumed. Net core Crown debt will top out at $194 bln or 50% of GDP, and then start reducing. It is currently $83 bln.
SHRINKING CURRENT ACCOUNT DEFICIT
Our current account deficit for the year to September was just -0.8% of GDP, the lowest in about 19 years.
DECLINING YIELDS
The latest LGFA bond tender offered $200 mln in four separate maturities. $563 mln was bid in 67 offers, but only 19 bids were accepted. The April 2023 was won at an average of 0.39% pa yield, the April 2026 was won at 0.68% pa, the April 2029 was won at 1.08%, and the April 2037 was won at 1.93% pa. Almost all these yields are less than at the prior November 12 tender.
INSTANT FINANCE'S EYE WATERING NET INTEREST MARGIN
KPMG's annual performance survey of 25 non-bank financial institutions shows net profit after tax down -8% to just under $300 mln. Meanwhile, 18 of the 25 survey participants experienced growth in their loan books, and the sector average interest margin was down five basis points to 6.28%. That's well down on Instant Finance's survey-leading, and eye-watering, 22.9% net interest margin which rose +56 basis points.
DIRECTOR REPS READY TO 'PAY BACK DEBT TO SOCIETY'
The sentencing of Michael Reps, NZ-based director of Pegasus Markets Ltd, has been adjourned until March 3, and Judge June Jelas' decision on the company's sentencing reserved. Both Reps and Pegasus were found guilty, in a case brought by the Financial Markets Authority, of breaching the Financial Service Providers (Registration and Dispute Resolution) Act. Reps, who fought the case in court, now says he's "willing to pay back my debt to society." He's facing community detention and community work sentences. Given he's looking to move house, meaning his residence for the sentence is uncertain, the judge decided to adjourn. Pegasus is facing a fine, although it's unlikely this will be enforceable. The NZ registered company's other director and sole shareholder, Rafeal Ruiz Lemonche, is apparently a Spanish resident and no Pegasus representative engaged with the court throughout the proceedings. You can see more on the case, in which interest.co.nz's Gareth Vaughan was a witness, here.
REWARD
Ganesh Nana is to be the new chairman of the Productivity Commission, after the current chairman Murray Sherwin ends his term. Nana is currently the Research Director of BERL. BERL is the Labour Party's favoured economic consultancy.
RECORD JAILINGS
A record number of journalists were imprisoned globally for their work in 2020 as authoritarian nations arrested many covering COVID-19 or political instability. The most prolific jailer was China. There were none in New Zealand. There are also none in the US, but an unprecedented 110 were arrested or charged in 2020, many while covering demonstrations against police violence and at least 12 still face charges.
EQUITIES UPDATE
The S&P500 ended up +1.3% in Wall Street trade earlier today, and recovering yesterday's fall. Shanghai has opened +0.3% higher, Hong Kong is also higher, up +0.7%, but Tokyo is only up +0.2%. The ASX200 is up +1.1% in afternoon trade while the NZX50 Capital Index is up +1.0% near our close.

SWAP & BOND RATES STABLE
We don't have todays swap rate movements yet. If there are material changes when the end-of-day swap rates are available, we will update them here. The 90 day bank bill rate is unchanged at 0.25%. The Australian Govt ten year benchmark rate is up +2 bps at 0.99%. The China Govt ten year bond is little-changed at 3.32%. And the New Zealand Govt ten year is also little-changed at 0.88% and now the same as the earlier RBNZ-recorded fix of 0.88% (+2 bps). The US Govt ten year is up +1 bp at 0.91%.
NZD HOLDS
Against the US Dollar, the Kiwi dollar is holding up and still at 70.9 USc. On the cross rates we are also unchanged against the Aussie at under 93.9 AUc and against the euro we are also unchanged at 58.3 euro cents. That all means our TWI-5 is still at 72.6.
BITCOIN FIRM
Bitcoin is now at US$19,399 and up +0.3% from this time yesterday. The bitcoin rate is charted in the exchange rate set below.
This soil moisture chart is animated here.
The easiest place to stay up with event risk today is by following our Economic Calendar here ».