A review of things you need to know before you go home on Wednesday; a new low mortgage rate, rents up, auction activity strong, insurers caution issued, swaps stable, NZD firms again, & more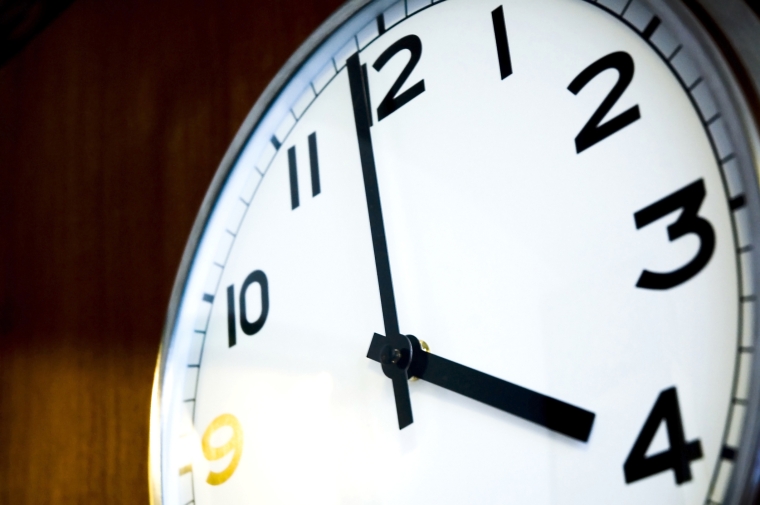 Here are the key things you need to know before you leave work today.
MORTGAGE RATE CHANGES
The Cooperative Bank has matched the big banks with a 2.29% one year 'special'. It has also released a 2.09% one year 'special' rate for first home buyers.
TERM DEPOSIT RATE CHANGES
The Cooperative Bank has raised its 6 and 9 month TD rates, trimmed its 12 month.
CREDIT CARD BALANCE TRANSFER CUT
Kiwibank changed its balance transfer rate for its Visa credit cards from 1.99% for six months, to 1.00% for one year.
AVERAGE RENTS CHALLENGE AFFORDABILITY
Average rents in Auckland range from $505 a week in Franklin to $675 in the eastern suburbs. Overall they now average $595/week. To afford that where rent is no more than 40% of take-home pay, you need a household income of at least $109,200 pa. gross (for someone on a M tax code with minimum 3% KiwiSaver deductions).
AUCTIONS RULE
Activity is already heating up at residential property auctions, and there's plenty of activity on the commercial property front too. Residential auction success rates are historically very high. Commercial property yields are in the 5.25% to 5.50% range in Auckland, and 6.5% to 10.1% in Christchurch.
SNEAK? VERY WELLINGTON
A major climate report, which has the potential to radically change the New Zealand economy, is to be released on Sunday, January 31. As this is when 40% of New Zealand will be on holiday, perhaps the Wellington bureaucrats are hoping it will go relatively unnoticed and they can sneak it through without as much scrutiny as releasing it when more folks are taking notice?
PAUL CONWAY BNZ'S NEW CHIEF ECONOMIST
BNZ has appointed Paul Conway as the bank's new chief economist. BNZ CFO Peter MacGillivray says Conway "breaks the mould of the traditional bank economist who typically focus on house prices, interest rates, and the state of the business cycle." Rather, Conway, who worked for seven years at the Productivity Commission, will focus on "the potential to improve productivity and wellbeing in New Zealand through digital transformation." 
MERIDIAN JUSTIFIES FINK'S INTEREST
Meridian Energy (MEL) released its December 2020 and Q2 update today. It reported lower rainfall in its catchments, higher retail sales volumes, and good demand from the Tiwai Point smelter. In Australia, it also reported very good rises in sales for its renewable electricity supply. Meridian is the company Blackrock's recent buying demand juiced its share price higher.
INSURERS CAUTION
Are you buying a new home attached to others? Is it being sold without a body-corporate to reduce costs and issues? The Insurance Council of New Zealand is urging all potential or existing owners of multi-unit property to check they can adequately insure their property.
AUSSIE CPI UP
In Australia, their December CPI came in at +0.9% pa above the same period in 2019, and higher than markets were expecting (+0.7%). However it seems this was driven by Federal and State government actions rather than real economy price changes. Despite that, the rises are still very low in any event.
CONFIDENCE HIT EVEN THOUGH CONDITIONS GOOD
Australian business confidence fell -9pts to 4 index points in December, while business conditions rose +7pts to an above-average 14 index points, a level last seen in August 2018. The slip in confidence is because of uncertainty around pandemic responses. The rise in conditions shows most businesses there are actually doing ok.
PROFITS UP
Profits at Chinese industrial firms, many of the SOEs, rose +4.1% pa in the year to December and that was way better than the +2.4% rise in 2019. It is also better than analysts were expecting and supports the view that the Chinese economy is doing well at present.
GOLD PRICE SLIPS
Gold is trading in Australia, and soon in Asian markets. So far today it is down -US$5 from this time yesterday to US$1849 which is -US$2 below the closing New York price and -US$8 below the afternoon fix in London.
EQUITIES UPDATES
The S&P500 ended its session today down -0.2%. The ASX is down -0.8% in early afternoon trade. The NZX50 Capital Index is down -0.1% in late trade. In Shanghai, they have opened down -0.6%, Hong Kong is down -0.5%, but the Tokyo market is up +0.2% all in very early trade.

SWAP & BOND RATES MIXED
We don't have today's swap rate movements yet. If there are material changes when the end-of-day swap rates are available today, we will update them here. The 90 day bank bill rate is unchanged at 0.29%. The Australian Govt ten year benchmark rate is up +3 bps at 1.06%. The China Govt ten year bond is up +2 bps at 3.20%. The New Zealand Govt ten year is up by +2 bps at 1.06% and well above where the earlier RBNZ fix was, at 1.03% (unchanged). The US Govt ten year is soft at under 1.04%.
NZD FIRMS AGAIN
The Kiwi dollar is now at 72.4 USc and firmer again than its open this morning. On the cross rates we are marginally firmer against the Aussie at 93.4 AUc. Against the euro we are slightly firmer too at 59.5 euro cents. That all means our TWI-5 is up over 73.6.
BITCOIN HOLDS
The bitcoin price is very little-changed from this time yesterday at US$32,251, just a -1% slip.
This soil moisture chart is animated here.
The easiest place to stay up with event risk today is by following our Economic Calendar here ».