A challenger bank offers first home buyers a one year fixed rate well below the main banks, raises two term deposit rates to well above the main banks as well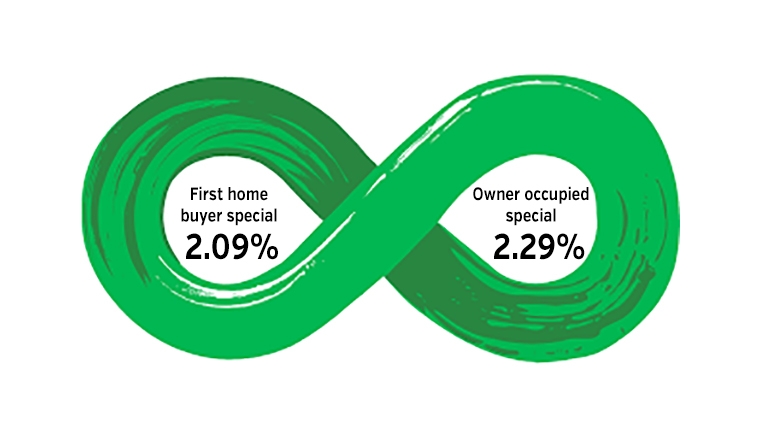 The Co-operative Bank has cut its 'owner-occupied' home loan rates for fixed terms of six months to two years with offers that are more than competitive with the main banks.
It has also cut its "First Home Buyer" (FHB) 'special' rate, taking this down to a very low 2.09%.
And to add to the competitive challenge, it has raised (yes, raised) its six and nine month term deposit rates. They are still low, but it is an unusual move at this time.
The most eye-catching is that 2.09% one year rate for FHBs. It must be a first loan of at least $200,000 for a home the buyer will occupy. It requires at least 20% equity. And it can be used for Kainga Ora First Home Loans.
Other owner-occupiers can get home loans from Co-op at 2.29% pa for fixed terms of six months or one year. That six month rate is easily the lowest for that term in this market. Their new rates for 18 months and 24 months fixed are now 2.59% and for a two year term, that either matches or beats the carded offers from the five big banks.
CEO David Cunningham says the Co-operative Bank was the first bank to draw under the Reserve Bank's Funding for Lending Programme (FLP), with $40 million drawn on 11 December. Through the FLP the Reserve Bank is offering banks up to $28 billion of funding priced at the 0.25% Official Cash Rate.
"The FLP funding has supported our First Home Buyers offer, which I think is very consistent with the intent of the programme. We've seen really good take-up of the First Home Buyers offer, with 70% of lending under the offer being to new customers to the Bank – both via mortgage brokers and directly through our branch network.  A good proportion is for Kāinga Ora First Home Loans," Cunningham said.
As we have noted before, some rates from Heartland and HSBC are lower, but these new Co-operative Bank mortgage rates position their offers very competitively.
At the same time, they have raised their six month term deposit offer to 1.00% (+10 bps) and their nine month rate to 0.95% (+5 bps). Any rise in TD rates is unusual at this time, and both these new rates are about +20 bps higher than the main banks (even if they about match other challenger banks). They trimmed their one year rate by -5 bps to 1.00%, but it's still higher than the main banks.
One useful way to make sense of these new lower home loan rates is to use our full-function mortgage calculators. Term deposit rates can be assessed using this calculator.
And if you already have a fixed term mortgage that is not up for renewal at this time, our break fee calculator may help you assess your options.
Here is the updated snapshot of the lowest advertised fixed-term mortgage rates on offer from the key retail banks at this time.
In addition to the above table, BNZ has a unique fixed seven year rate of 5.20%.