A review of things you need to know before you go home on Thursday; house prices in frenzy stage, rents flat, banks ignore FLP, Rabobank latest to say milk price will go higher, swaps lower, NZD up, & more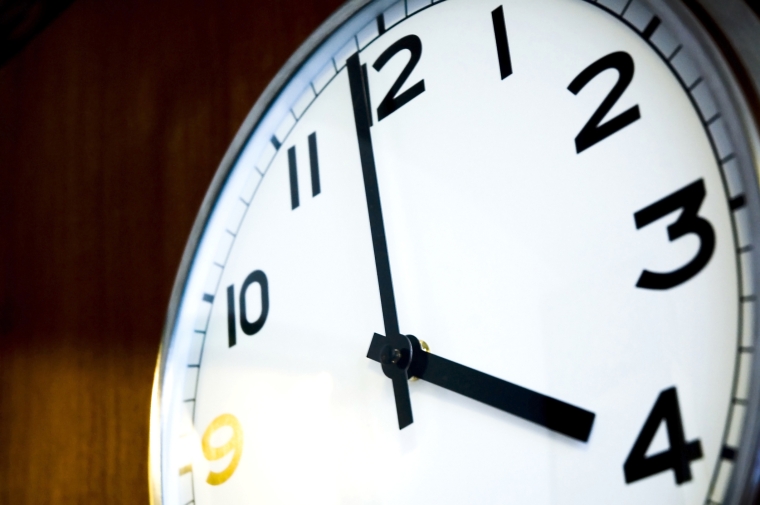 Here are the key things you need to know before you leave work today.
MORTGAGE RATE CHANGES
Baycorp Finance has cut their floating rate to 5.49%.
TERM DEPOSIT RATE CHANGES
None here today.
DANGEROUSLY OUT OF CONTROL
In a clear sign the housing frenzy is well out of control, the national median house price rose +$50,000 in February from January, and the Auckland median price is up by +$100,000 for the month, the REINZ says. In one year, the Auckland median price is up +24%, freezing out even more aspiring home owners and leaving a market that only existing owners can transact in. From the start of 2020, there have been almost zero policy actions taken to restrain this frenzy and the ones that have been taken are being shown to be ineffective. The Jan-20 to Feb-21 increase in Auckland is the fastest rise in either percentage terms or dollar terms, ever. There is no evidence this frenzy is winding down.
RENTS A SIDELINE
In contrast, there is no evidence rental prices are rising in the same way. The Stats NZ rental index to February shows a rise of just +2.6% over the past year, and Auckland rents have slipped slightly. It also shows the heat going out of the Wellington market too. This data makes it clear investors are not trying to use housing investment for income generation - it is all about capital gains, and untaxed gains at that.
NO NEED?
Banks are under operational pressure keeping up with all the related mortgage activity. But they have no funding pressure to back up the higher lending levels. Yesterday the RBNZ signalled they were cancelling two lending support programs, and a check of the much-heralded Finding for Lending Program (FLP) shows they are not needing to draw on this either. No bank has used this since Kiwibank did very modestly on January 28. Perhaps the RBNZ is contemplating cancelling this support program too?
LESS IMPETUS
Food prices are not rising as fast as they have been over the past 18 months. They fell -0.9% in February from January to be just +1.2% higher in a year. Overall CPI is rising +1.4% so food prices are no longer driving overall inflation. Big recent falls in the cost of fruit and vegetables are behind this switch, mainly due to surplus supply here as the international trade in fresh produce has been severely interrupted. Restaurant and takeaway food price increases have consistently risen close to +4% pa and have done so for a long time. Meat prices have been falling for four consecutive months now. Grocery prices fell in February from a year ago for the first time in nearly 3 years and the most in 4½ years.
HIGHER MILK PAYOUT ESTIMATE
Rabobank has become the latest analyst to raise its 2020/21 farmgate milk payout price, choosing an estimate of $7.80/kgMS. They say, it's strong Chinese demand providing the uplift. You can see all current forecasts at the bottom of this page. Four of five analysts have estimates higher than Fonterra's own signalling.
YIELDS TURN LOWER
The latest tender of NZ Government bonds was very well supported today, bucking the recent trends. $450 mln was offered in three tranches and more than $1.6 bln was offered, leaving nearly $1.2 bln unsatisfied. That is a lot. Further, prices bid drove down yields, a turn-around from recent events. The May 2024 tranche was won at 0.57% pa yield, down from  0.63% two weeks ago. The April 2027 offering went for a 1.18% yield, down from the prior 1.23% pa. And the May 2041 yield was 2.58%, down from 2.73% two weeks ago.
TAME BY COMPARISON
It is not only Auckland and New Zealand property prices that are rising. Sydney has become the latest Australian city where residential property values have hit a record high, following Brisbane, Canberra, Adelaide and Hobart into uncharted territory. But to be fair, the Sydney increases are tame compared to the Auckland ones. Since October 2020, Sydney prices are up +5.7%. In that same period Auckland prices rose almost double that, up +10%. New Zealand's house price rises are getting raised-eye attention in Australia.
GOLD FIRMS
Gold is trading in Australia, and soon in Asian markets. So far today it is at US$1725 and up +US$14 from this time yesterday. However it is now -US$2/oz below where it ended in New York earlier, although +US$9/oz above the closing London fix.
EQUITIES GENERALLY HIGHER AGAIN
The S&P500 was +0.6% higher at the end of its trading session earlier today with the NASDAQ flat and the Dow reaching an all-time high. Tokyo has opened up +0.3%, and Hong Kong has opened up +0.6%. Shanghai has opened up +0.8% as the Home Team stays deployed to screw the scrum. Meanwhile, the ASX200 is down -0.5% in early afternoon trade and the NZX50 Capital Index has been flat today.

SWAP & BONDS RATES FALL FURTHER
We don't have today's closing swap rates yet. If there are movements today, we will note them here later when we get the data. But they likely to have declined again today, as they did yesterday. However the 90 day bank bill rate is down -1 bp at 0.32%. The Australian Govt ten year benchmark rate is down -4 bps today at 1.69%. The China Govt ten year bond is unchanged at 3.27%. The New Zealand Govt ten year is down -9 bps at 1.73% and now below the level of the earlier RBNZ fixing at 1.77% (-5 bps). The US Govt ten year has slipped -1 bp from this time yesterday at 1.53%.
NZD FIRMS
The Kiwi dollar is now at 72 USc and up +½c from this time yesterday. On the cross rates we have held to 93.1 AUc. Against the euro we have firmed to 60.4 euro cents. That all means our TWI-5 is slightly higher at just under 74.
BITCOIN STILL MOVING UP
The price of bitcoin is rising further today, now at US$55,664 and up a further +2.7% from this time yesterday. Volatility over the past 24 hours has been a high +/- 4.0%.
This soil moisture chart is animated here.
The easiest place to stay up with event risk today is by following our Economic Calendar here ».