A review of things you need to know before you go home on Wednesday; another TD rise, borrowing with abandon, affordability grim, trade surplus down, Westpac shamed, swaps and NZD drop, & more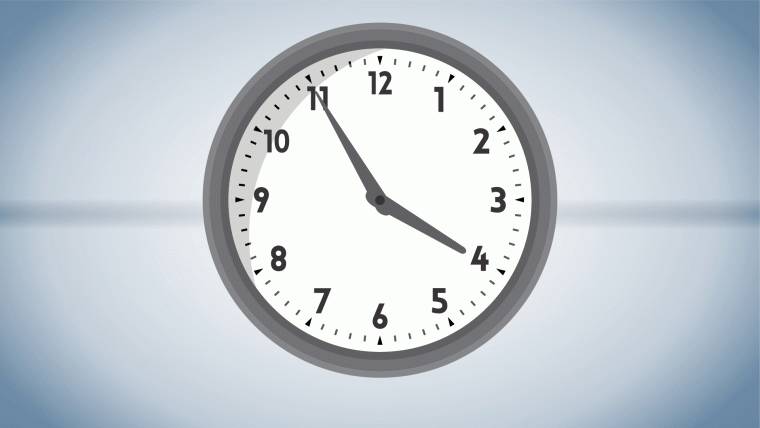 Here are the key things you need to know before you leave work today.
MORTGAGE RATE CHANGES
Nothing here today.
TERM DEPOSIT RATE CHANGES
ICBC is the next bank to offer higher long term rates. Their 2 year rate is 1.00% (+10 bps), but their 3 year offer is up to 1.30% (+30 bps) and their five year offer is up to 1.80% (+80 bps).
PERSONAL LOAN RATE 'REDUCTION'
ASB has trimmed -5 bps from its personal loan rate, taking it down from 12.95% to 12.90%.
LURCH HIGHER
More records were smashed in the searing February housing market according to RBNZ data. Kiwis kept up the frenetic borrowing pace for house purchases in February, but first home buyers are feeling the heat and there's early signs of investor fall-off
YIELD SUPPRESSION PLAN
The RBNZ this week plans to buy $630 mln of bonds via the Large Scale Asset Purchase program. This would make it the third week in a row that it's buying slightly more bonds to put downward pressure on yields.
AFFORDABILITY GRIM
We released our February update of our Home Loan Affordability report which tracks the relationship between the cost of a mortgage and take-home pay. It isn't pleasant reading especially for first home buyers. The prospect of home ownership has been increasingly hopeless for people on average wages but the Government's new housing policies should give them hope. (Time will tell and previous Government initiatives haven't achieved anything material.)
A NEW YEARLY HIGH
Wholesale electricity prices are still shooting higher. The benchmark Harwards price is over $437/MWhr today. These are very high levels indeed. The average for the past year, including the occasional spikes, is $133/MWhr. The minimum was just $13/MWhr, and the previous maximum was $372/MWhr.
THE CHINA TRADE KEEPS US IN SURPLUS, BUT A SHRINKING ONE
Our trade balance was positive in February by +$181 mln. But that was a large reduction from the +$551 mln we had in February 2020. That was because imports fell -1.1% while exports fell -8.5%. All this was happening while our trade with China was rising. Our February surplus with China rose to +$381 mln while our previous +$208 mln surplus with Australia vanished to just +$8 mln in 2021. With the USA we raised our surplus from +$43 mln to +$135 mln. With Japan we went from a deficit in February 2020 of -$19 mln to a deficit of -$74 mln.
WEAKNESS IN RISK GOVERNANCE & CULTURE
Westpac NZ has been hit with a public shaming over its culture around how it approached liquidity risk compliance that resulted in 'material failures', failures that lasted eight years. The penalty, other than the public shaming, is that they have to hold additional cash reserves.
ANOTHER REGULATORY SLAP
The Financial Markets Authority (FMA) has directed licensed derivatives issuer (DI) Rockfort Markets to remove or amend misleading advertising statements on its social media channels and website. The FMA became aware that certain statements in Rockfort's Facebook advertisements, and on its website, created the impression that trading in derivatives was "safe" or had not presented a balanced view of the risks. In fact, trading in derivatives, and in particular CFDs (contracts for difference) offered by Rockfort as a DI, is inherently risky.
DATE SET
The Government has said it will deliver is 2021/22 Budget on Thursday, May 20, 2021.
COSTS INFLATING
The 'flash' PMI for Australia was released today for March showing a survey-record increase in input costs, with higher prices for a wide range of materials and a spike in shipping costs. But new orders are rising as the pandemic restrictions abate, and employment is rising as a consequence.
EARLY ACCESS TO COVID VACCINE
The Government has confirmed "strict criteria" for early vaccinations for people who need to travel outside of New Zealand on compassionate grounds or for reasons of national significance. The compassionate grounds that would be considered for travel overseas include needing to provide critical care and protection for a dependent, accessing critical medical care that is not available in New Zealand, and visiting an immediate family member who is dying. "This does not include reuniting with family, attending a funeral or memorial service, or attending a school or university." The national significance criteria is much looser and may include the upcoming Black Caps cricket tour, for example.
GOLD SLIPS
Gold is trading in Australia, and soon in Asian markets. So far today it is at US$1,726 and down -US$13 from this time yesterday.
EQUITIES FALL SHARPLY
The S&P500 ended down -0.8% on Wall Street in its Tuesday session and wiping out all of Mondays rise. The Tokyo exchange has opened down -1.1%, while the Hong Kong Exchange has opened down -1.7%. The Shanghai exchange has opened down -0.9%. The ASX200 is up +0.5% in early afternoon trade while the NZX50 Capital Index is little-changed in late trade.

SWAP & BONDS RATES SINK
We don't have today's closing swap rates yet. If there are movements today, we will note them here later when we get the data. They probably fell, extending yesterday's drop. The 90 day bank bill rate is unchanged at 0.34%. The Australian Govt ten year benchmark rate is down -10 bps at 1.67%. The China Govt ten year bond is also lower at 3.24% and a -2 bps slip. And the New Zealand Govt ten year is down a massive -18 bps at 1.53% and below the level of the earlier RBNZ fixing at 1.57% (-14 bps). The US Govt ten year is currently down -10 bps at 1.60% as risk aversion sets in.
NZD SLIPS AGAIN
The Kiwi dollar has now dipped below 70 USc and more than -1c lower from this time yesterday. On the cross rates we are holding lower at 91.9 AUc. Against the euro we soft at 59.1 euro cents and a -½c drop. That all means our TWI-5 is now down at 72.3 after these declines today. Driving them are the "uncertainty" factor of what the Government's housing policy will do (or not do).
BITCOIN DECLINES YET AGAIN
Bitcoin has fallen to US$53,728 which is another fall, this time of -2.0% from this time yesterday. Volatility over the past 24 hours has been moderate at +/- 2.7%.
This soil moisture chart is animated here.
The easiest place to stay up with event risk today is by following our Economic Calendar here ».