A review of things you need to know before you go home on Tuesday; Westpac raises mortgage rates, QV sees property worm turning, AML action heats up, bitcoin sinks, swaps soft, NZD holds, & more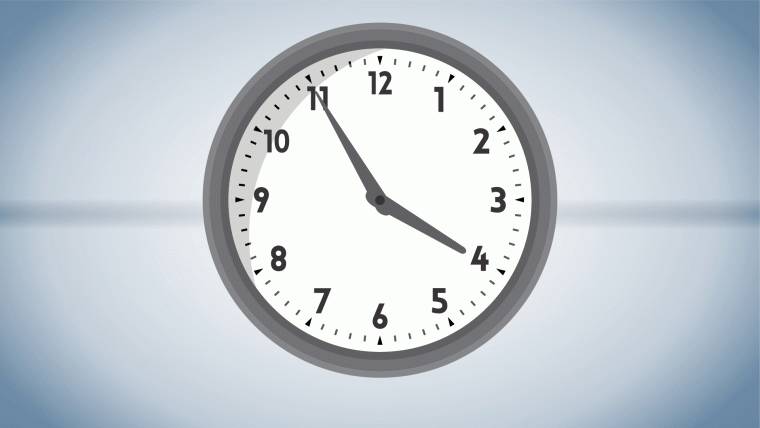 Here are the key things you need to know before you leave work today.
MORTGAGE RATE CHANGES
Westpac followed Kiwibank up for 3, 4 and 5 year fixed rates. But it didn't follow Kiwibank down on the 1 year rate. More here.
TERM DEPOSIT RATE CHANGES
Heretaunga Building Society, and the NZCU Baywide group all increased TD rates today.
THE PROPERTY WORM TURNS
Quotable Value says average housing value growth is slowing and is likely to slow further.
SERIES LOW
RBNZ data released today for April (B6) shows that the interest rate charged for business loans has fallen to a new series low. This loan yield is now just 3.18% pa, the lowest since this series started in January 2017. Business lending rates are following mortgage rates down.
AML HEAT INTENSIFIES
SkyCity (SKC) says Australian regulator AUSTRAC has identified 'potential serious non-compliance' with money laundering and counter-terrorism financing rules at SkyCity's Adelaide Casino. AUSTRAC is also investigating Crown Perth. And it is also bearing down on NAB for slow fixes to their AML procedures.
POLICE TRUMPET 'HUGE BLOW' TO ORGANISED CRIME
As part of a major international operation, NZ Police say they have made 35 arrests, laid more than 900 charges and seized $3.7 million worth of assets. These actions are part of three major organised crime investigations targeting the importing, sale and supply of methamphetamine and money laundering. Police say senior members of the Waikato Comancheros, Waikato Mongrel Mob and Head Hunters were arrested. Some 20 ounces of meth plus a range of other drugs, guns, vehicles, boats, cash and mobile phones were seized. Police say these operations deal a "huge blow" to organised crime.
S&P REVISES OUTLOOK ON 3 BIG BANK CREDIT RATINGS TO 'STABLE'
S&P Global Ratings has revised the outlook on its credit ratings of ANZ, ASB and BNZ to "stable" from "negative." S&P also affirmed the three banks' AA- ratings. The move comes after S&P revised its outlook on Australia's AAA sovereign rating to stable, which flowed through to the Aussie parents of NZ's major banks. The outlook on Westpac NZ's AA- rating remains negative, however, because the Westpac Banking Corporation is considering a demerger of its Kiwi subsidiary.
VACCINE FLOW PICKS UP
The New Zealand Government says Pfizer has scheduled delivery of an estimated 1 million doses of vaccine to New Zealand during July.
TAPERING ADJUSTMENT
As part of an overall fund-raising tapering already signaled by Treasury, their Debt Management Office has launched a new 2.00% coupon, 15 May 2032 nominal bond. Given the timing of the launch, they have cancelled their tender (#772) scheduled for 10 June 2021.
A MAKE-UP WEEK
Last week, the capitalisation of the NZX50 rose very strongly, up +2.5% for the week which takes the rise since September 50 over +5%. This capitalisation rise of +$3.1 bln in the week however only just makes back some of the fall over the past four weeks. The big winner last week was Intratil (IFT), which rose two places to #8. Heartland Group (HGH) fell two places to #29.
LOCKDOWN TO END
The Australian state of Victoria has said it is on track to end its lockdown on Thursday at midnight.
'EXCEPTIONAL LEVELS'
Business conditions in Australia rose to a fresh record high in May (now +37 index points), driven by further gains in every key component. But unlike in other countries, the prices aspect isn't zooming higher, not yet at least. Boardroom decisions to invest are very strong. NAB is also saying the Australian economy is now larger than pre-pandemic, and the Q2-2021 growth will be strong.
GOLD STRONG
Compared to this time on Friday, the gold price is up +US$36 and now at US$1900/oz . It closed in New York at this same US$1900/oz and in London at US$1888/oz.
EQUITIES TENDING POSITIVE
Wall Street couldn't quite move into positive territory today, with the S&P500 ending down -0.1%. The Tokyo market has started out up +0.3%, and is being matched by Hong Kong so far. Shanghai is up +0.2% in early trade. The ASX200 is up a minor +0.1% in early afternoon trade, and the NZX50 Capital Index is heading for a +0.3% gain late in its session.
SWAP & BONDS YIELDS SOFT
We don't have today's closing swap rates yet. If there are significant changes again today, we will update this item. The 90 day bank bill rate is unchanged at 0.32%. The Australian Govt ten year benchmark rate is unchanged at 1.60%. The China Govt ten year bond is little-changed at 3.12%. The New Zealand Govt ten year is down -4 bps at 1.82% and now the same as the earlier RBNZ fix of 1.82% (-2 bps). And the US Govt ten year has risen +4 bps to 1.57%.
NZ DOLLAR HOLDS
The Kiwi dollar has slipped very slightly in trading today to 72.3 USc but holding on to almost all the weekend gains. Against the Aussie we are little-changed at 93.2 AUc. Against the euro we are firm at 59.3 euro cents. That means the TWI-5 is now at 73.8 and only marginally below where we opened this morning.
BITCOIN SINKS
The bitcoin price is now at US$32,640 and down a very sharp -8.5% from where we opened this morning. Volatility in the past 24 hours is back at extreme levels, +/- 6.7%.
This soil moisture chart is animated here.
Keep ahead of upcoming events by following our Economic Calendar here ».