Another big bank raises longer fixed home loan rates. It might be a good time to reassess the term of your fixed rate mortgage commitment - but the decisions are not easy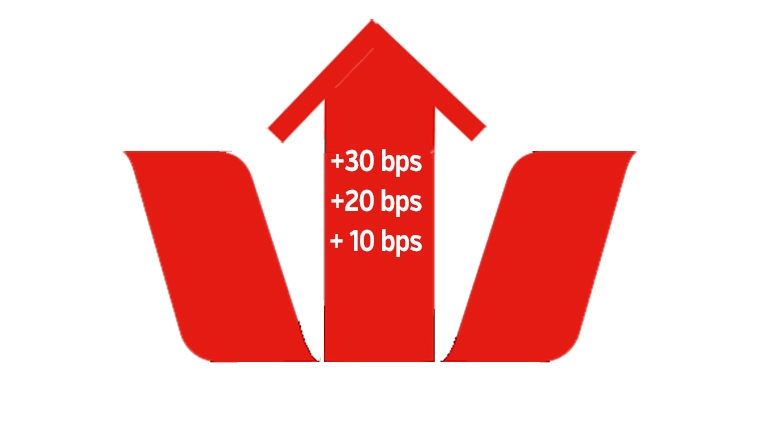 Matching Kiwibank, Westpac has raised three longer term fixed rates.
But it didn't match Kiwibank's one year rate cut.
This move accelerates the steepening of the market home loan rate curve.
The other main banks are very likely to make the same move at the long end with their own rate hikes soon.
This steepening may not actually signal rate hikes at the short end. But they will come too.
So now is the time to think about locking in the longer rates before they disappear. That is especially true if you think the shorter one and two year fixed rates will rise at some point in the planable future.
There are a handful of banks still offering four and five year rates under 3%, and most others are in the 3%-to-4% range.
But what is the chance that one and two year rates will rise above that in the next year or so?
It certainly is a possibility. But there are questions about its likelihood. 
Easy money policies from the RBNZ are in place, and banks can draw on the Funding for Lending program at the OCR rate. There is no suggestion this offer is about to disappear and the three year commitment remains for this program.
Will the OCR rise? Possibly in the next year or so, and maybe by +1.0%. If and when that happens that will change the wholesale expectations and force up market rates. A lot will depend on how well the RBNZ signals that change. Surprises will cause them to rise faster than well signaled moves.
The key point to make is that no-one, not even the RBNZ policy makers, know what will happen over the next year or two. They make their decisions at the time, based on the facts before them.
Anyone who 'knows' now, is an unreliable source.
But that doesn't make it easier for you if you are contemplating a decision to fix long.
You need to make a choice and be comfortable with it. It is pointless looking back after the fact, and second guessing. Just ensure you can live with the decision you make from a payments and household budget perspective.
One useful way to make sense of these new changed home loan rates is to use our full-function mortgage calculators. (Term deposit rates can be assessed using this calculator).
And if you already have a fixed term mortgage that is not up for renewal at this time, our break fee calculator may help you assess your options.
Here is the updated snapshot of the lowest advertised fixed-term mortgage rates on offer from the key retail banks at the moment.