Secretary to The Treasury Caralee McLiesh sees room for government spending to do more to support the economy in this structurally low interest rate environment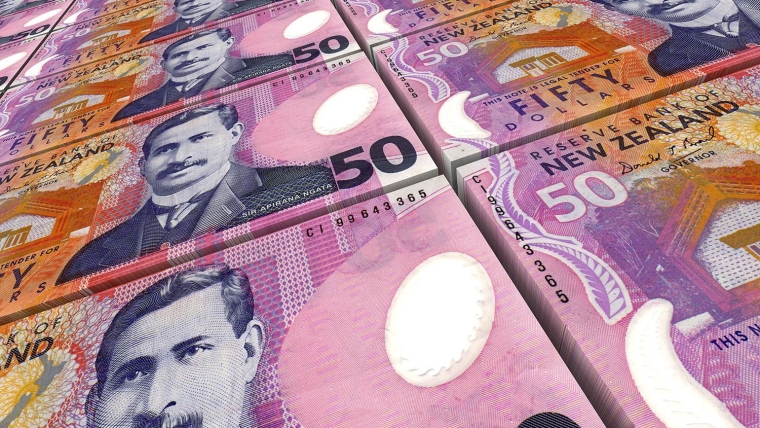 Treasury is foreshadowing government spending (fiscal policy) playing a greater role in supporting the economy beyond the COVID-19 crisis.
Secretary to The Treasury Caralee McLiesh told Wellington's economics community, gathered at a Treasury and Reserve Bank-run event on Tuesday, that the agency is "examining opportunities to modernise the public finance system".
McLiesh, who rarely speaks publicly, said Treasury was considering how its approach towards managing the economy needs to evolve with structural changes in the economy.
A key change since the 2008 Global Financial Crisis (GFC) is that globalisation and technological advancements have made goods and services cheaper. This has kept inflation and thus interest rates low.
Accordingly, central banks have less room to lower interest rates to boost economic activity… which is where fiscal policy is useful.
McLiesh explained: "Beyond the pandemic, over the last decade there has been a growing view in economics on the need for a more active role for fiscal policy in macroeconomic stabilisation.
"Evidence from the period after the GFC has improved our understanding of the benefits arising from fiscal policy, showing that both spending increases and tax cuts can boost output in the short-term."
McLiesh also noted that fiscal policy can provide more targeted support during shocks that have uneven impacts on particular sectors or regions. On the flipside, monetary policy (or changing interest rates) is more broad-based.
McLiesh recognised the downsides of fiscal policy are that it can take a while for changes to be implemented or take effect. Politically, it's also easier to provide stimulus (IE tax cuts) than take it away.
Removing support too soon could cause scarring
In the context of the COVID-19 crisis, McLiesh warned against the Government removing support too soon.
"Our view is also that there are high marginal benefits to wellbeing for spending to offset the worst aspects of the crisis and avoid long-term economic scarring," she said.
"With limited space for conventional monetary easing and ongoing uncertainty, consolidating too early could also have significant risks to long-term living standards…
"If the economy ultimately responds better than expected, automatic stabilisers will be triggered and monetary policy could be adjusted."
But what about debt?
McLiesh recognised more fiscal policy increases debt. But she said we shouldn't fixate on this.
She noted that while Treasury in 2019 thought the government shouldn't take out debt worth more than 50% or 60% of Gross Domestic Product (GDP), there is no golden number when it comes to government debt.
"Upper limits on debt depend on context," she said.
McLiesh said the Government would be able to continue finding investors willing to buy its debt, even if debt to GDP was "far in excess" of 50% to 60%.
What's more, the Government could continue to service debt at these levels, as interest rates are low.
"While fiscal discipline is always important, it is also important not to have an excessive focus on debt levels as an end objective in and of themselves," McLiesh said.
"The general rule of thumb is that debt should fund spending where, across generations, the benefits in wellbeing exceed the costs of that spending.
"The 'right' level of spending therefore depends critically on the value of spending initiatives. Where initiatives can deliver high value for money, the appropriate level of debt will be higher.
"And with debt servicing costs at historically low levels, there is greater headroom for high-quality investments that raise living standards across generations."
McLiesh spent some time explaining how much of a game-changer low interest rates are when thinking about government debt.
"With interest rates expected to be below growth rates for a considerable period, it is technically possible for debt as a percentage of GDP to fall, even with a structural budget deficit," she said.
She said this is a "fundamentally different dynamic" to back when the principles that guide the way a government manages the economy were created.
McLiesh also noted the fact the Reserve Bank has bought nearly the same amount of New Zealand government debt as has been issued since the onset of COVID-19, to put downward pressure on interest rates.
Interest rates could find their new norm at a higher level
Nonetheless, McLiesh was aware; "While factors influencing the long-term decline in interest rates - such as changing demographics, globalisation, technology, inequality - are unlikely to quickly change, we cannot discount the possibility that favourable debt dynamics will reverse."
She said that if interest rates rose from 2% to 5.5%, the government's debt servicing costs would rise from 2.5% to 12% of GDP by 2041.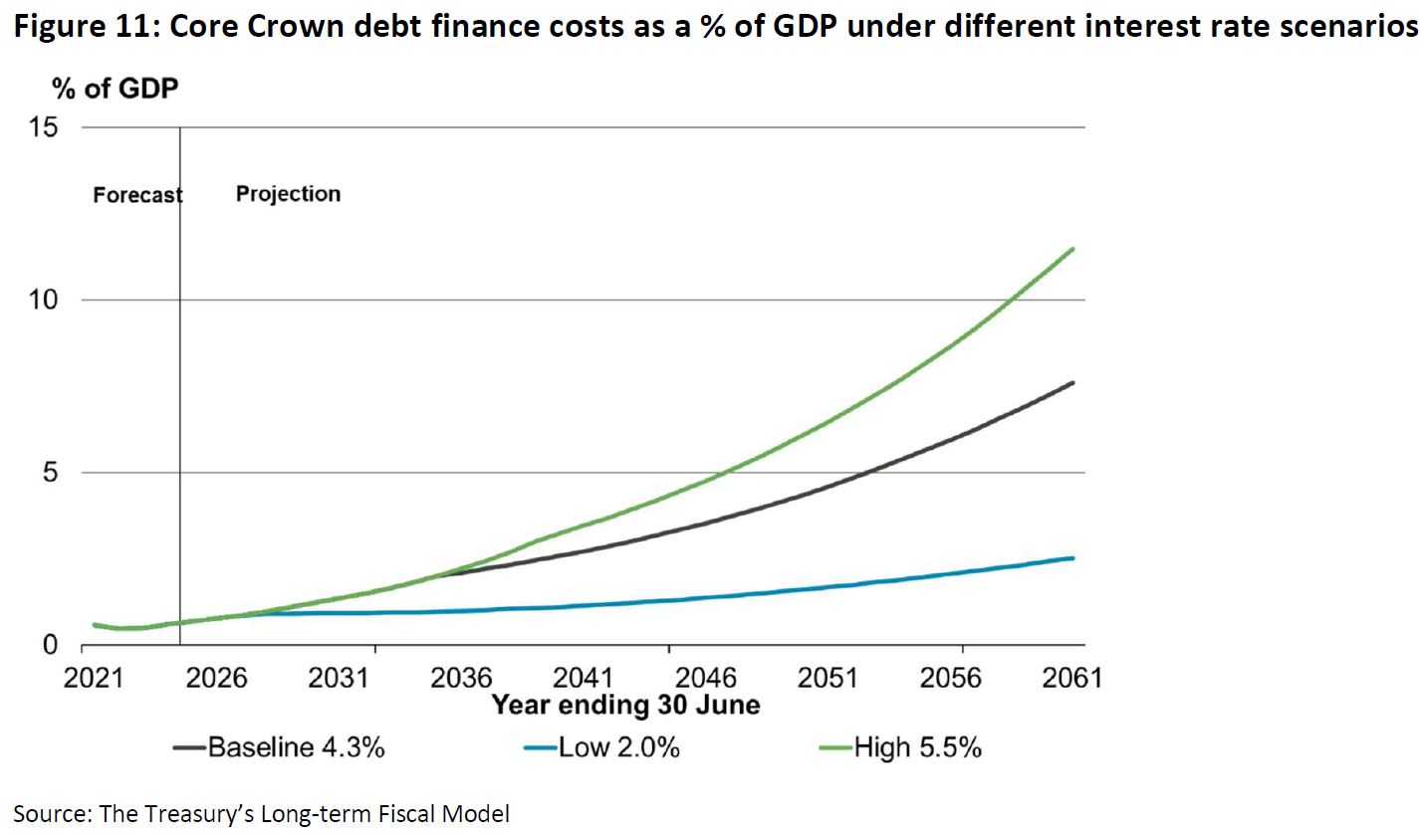 McLiesh also noted that because New Zealand is a small open economy susceptible to economic shocks and natural disasters, it should maintain some buffers to respond in a time of crisis.
How to modernise the system
Coming back to her core message of modernising the public finance system, McLiesh said: "This includes a greater focus on strategic planning and wellbeing outcomes, improved collaboration across agencies to achieve those outcomes, further emphasis on base not just incremental spending, and a stronger medium-term focus.
"These changes aren't just about our budget systems, they are also about making fiscal policy more effective."
Finance Minister Grant Robertson has also said he's keen to reform the Public Finance Act. 
See a transcript of McLiesh's speech here.