Grant Robertson confident the Government won't need to borrow more to pay for this lockdown - for now; We take a closer look at the numbers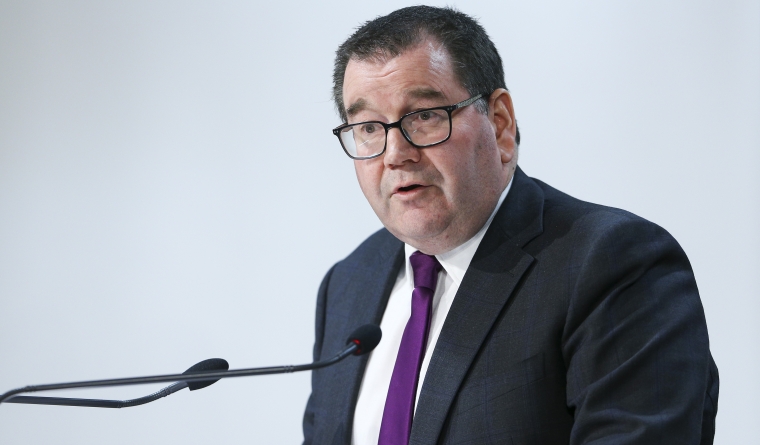 Finance Minister Grant Robertson says the Government doesn't need to borrow more than already planned to cover the cost of the lockdown - for now.
"If the lockdown went on for a considerable length of time and we needed to borrow more to get New Zealanders through this we will, but that is not needed right now," he told interest.co.nz.
Robertson said $4.7 billion of the $62.1 billion set aside for the Covid-19 response is available.
Furthermore, some initiatives unveiled last year haven't ended up costing as much as expected. This means funding can be reallocated to cover costs related to the current outbreak.
Robertson didn't detail exactly how much could be reallocated, but pointed to $1.6 billion from the Business Finance Guarantee Scheme and "previous unspent allocations for wage subsidies."
So, there's at least $6.3 billion effectively sitting there, ready to be used.  
ANZ economist Miles Workman estimated there is an additional $10 billion in the Government's kitty due to the tax take being higher/expenses being lower than expected.
He also pointed to the $37.6 billion sitting in the Government's Crown Settlement Account with the Reserve Bank (RBNZ), as at July. The balance represents funds built up by the Crown that can be used to meet its spending needs. Much of the balance (we don't know exactly how much) will have already been allocated to initiatives.
It's very high because the Government has been borrowing at a faster rate than it has been spending.
How much is this lockdown costing so far?
As at Wednesday morning, Work and Income had paid $575.1 million in wage subsidies to businesses, further to approving 156,428 applications.   
The payments are made in two-weekly lump sums.
The value of wage subsidies paid out during previous lockdowns was $14 billion. This was by far the largest expense of the Covid-19 response.
As at Wednesday, Inland Revenue had paid businesses $123 million in Covid-19 Resurgence Support Payments further to approving 40,165 applications.
The Short-Term Absence Payment and Leave Support Scheme are less costly.
See this story for more on these payments.
While it's good to know these costs, it's important to realise there are also costs associated with the Government not helping people remain employed, or take time off work for health reasons.
Where is the money coming from?
The RBNZ has bought most of the debt (via the secondary market) issued by Treasury to pay for the Covid-19 recovery to date, via its Large-Scale Asset Purchase (LSAP) programme.
The RBNZ currently owns $54 billion of New Zealand Government Bonds.
However, the RBNZ, as at July, stopped actively trying to increase the size of its bond holdings, because it no longer wants to keep trying to put downward pressure on interest rates.
So, the bulk of bonds being issued now won't ultimately end up being owned by the RBNZ. Rather they'll be owned banks, pension funds and other investors in New Zealand and abroad.   
Treasury at the May Budget forecast it would issue $30 billion of debt in the year to June 2022.
Analysts at the time expected this forecast to be lowered, because the economy was performing better than expected and the Government's tax revenue was higher than expected. But Treasury stuck to this relatively large sum.
It then planned to cut back issuance in the following years.
To put this $30 billion in context, Treasury in 2019 forecast issuing only $8 billion of debt in 2021/22.
Coming back to ANZ's Workman, he said, "Yes, there is a point where the Government's ability to borrow will be curtailed by its projected ability to pay that money back.
"But with core Crown net debt projected to peak below 50% of GDP (based on the Treasury's now too-pessimistic Budget forecasts) we're not even close to that scenario. The Government is well placed to respond to this."