Strong dairy exports push June month and quarter into surplus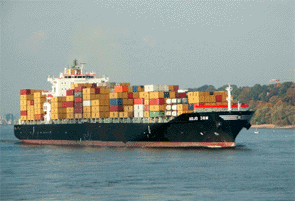 New Zealand recorded a NZ$276 million trade surplus in June, the first June month surplus in eight years, boosted by strong exports of dairy products.
(Update adds comments from economist).
Statistics New Zealand said today the value of goods exported in the June month was NZ$3.8 billion compared to imports of NZ$3.5 billion, creating a NZ$276 million surplus equivalent to 7.3% of exports. It's the first June surplus since 2002.
Merchandise exports were up NZ$552 million, or 17%, from June 2009, led by a NZ$244 million, or 44%, jump in milk powder, butter and cheese exports. June merchandise imports were down NZ$56 million in June, or 1.6% versus June 2009.
It was the sixth straight monthly surplus but was down from NZ$768 million in May and below analysts' consensus expectations for a figure of about NZ$368 million.
JP Morgan economist Helen Kevans noted the year-to-date trade balance remained in surplus for the third straight month, which suggested healthy export revenues continue to offset sluggish domestic demand. Kevans said the year-to-date surplus was NZ$639 million, compared to NZ$32 million in May after pushing into surplus in April for the first time since mid-2002.
Meanwhile the value of goods exported in the June quarter, after adjusting for seasonal effects, rose 6.8% outstripping a 5.8% rise in the value of imported goods. That compares to rises of 11 and 7.1% respectively, in the March quarter.
The seasonally adjusted June quarter trade surplus was NZ$389 million, equivalent to 3.5% of exports. It's the second consecutive seasonally adjusted surplus. Before the March quarter surplus, however,  the previous one was way back in the December 2001 quarter.
"Seasonally adjusted export values are now similar to the record level recorded in late 2008, whereas import values are still well below their 2008 high," Statistics New Zealand's overseas trade manager Neil Kelly said.
"The high export values coincide with record values for dairy exports."
 Seasonally adjusted exports of milk powder, butter, and cheese rose 15% in the June quarter representing half the total increase in export values. Exports of meat and edible offal rose 7.8% and logs, wood, and wood article exports rose 12%.
Rises in imports included a 6.7% increase in intermediate goods, including petroleum products and raw materials, a near quadrupling of imports of  military and other goods due to the import of offshore patrol vessels, HMNZS Otago and Wellington, and a 1.1% rise in consumption goods.