Bankers taking their time on deciding whether to support "complex" rescue proposal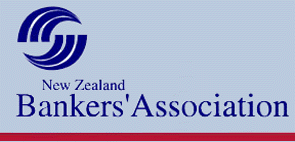 The government's financial assistance package for leaky home owners is a "complex and very important proposal" and the banking industry is working through details of it, but can't put a timeframe on when it might reach a decision on whether to support the plan.
Charles Pink, ASB chief executive and current chairman of the New Zealand Bankers' Association (NZBA), told interest.co.nz  a pan-bank working party under the auspices of the NZBA was examining the government proposals in "considerable detail."
Building and Construction Minister Maurice Williamson announced the plan on May 17 that calls for the central government and local authorities to each cough up 25% of agreed repair costs. Leaky homeowners themselves would fund the other half backed by a government loan guarantee.
The loan guarantee would be underwritten by the Crown provided applicants could meet bank lending criteria, Williamson said. If, as government officials forecast, 70% of affected homeowners within the 10-year liability limit took up the offer, the government expected taxpayers' share of the bill for fixing leaky homes to be about NZ$1 billion over the next five years. This means the banks face stumping up billions of dollars in loans and/or equity to break the logjam stopping leaky homeowners from repairing or rebuilding their houses.
The government needs the banks to lend leaky home owners enough money to carry out repairs or to rebuild, but many home owners won't have enough equity or income to meet the bank's existing lending criteria. The risk, therefore, is the government's plan could fall over if the banks don't either relax their lending criteria or take on some of the risk themselves.
Pink said all the major banks welcomed the government's package, believed it was very important to do something for leaky home owners, and were keen to play their part.
"Obviously, we need to know exactly what our part is, which is what the current process is doing," Pink said.
There were a whole range of issues under discussion and no final conclusions had yet been reached.
"(There's) not a firm timeframe," Pink added.
"Clearly we're working to push this through as fast as we can, but the detail does need to be worked through, (and) there's a lot of detail," said Pink.
"This is a complex and a very important proposal and it's one for the long-term, and we do need to make sure all that detail is worked through, which is why it's taking a while."
"When we've got a conclusion we will announce but we're not there yet."
'Early next year'
Bank representatives are in discussions about the proposal with officials from the Department of Building and Housing. The government wants to have the package available to leaky home owners by early next year.
A PricewaterhouseCoopers report commissioned by the government last year estimated between 22,000 and 89,000 homes were leaky. PwC said a consensus forecast suggested 42,000 dwellings were likely to be leaky homes and noted only about 3,500, or 8%, had been repaired.
PwC estimated the total cost of fixing 42,000 leaky homes, including repair and transaction costs, at NZ$11.3 billion in 2008 dollar terms.
The NZBA's members include ANZ, ASB, BNZ, HSBC, Kiwibank, the National Bank, Rabobank, TSB and Westpac.
Also see: Will the banks support the govt's financial assistance package for leaky home owners?
* This article was first published in our email for paid subscribers earlier today. See here for more details and to subscribe.