Big four banks' S and P ratings going nowhere; Kiwibank hits credit rating ceiling; TSB would need good quality growth outside Taranaki for upgrade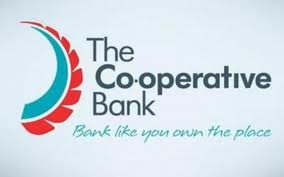 By Gareth Vaughan
There are no "realistic possibilities" that Standard & Poor's credit ratings on New Zealand's big four banks will be upgraded, or even switched from stable to positive outlooks, at the moment with the most likely local bank to be upgraded by the global credit ratings agency the new kid on the block, the Co-operative Bank.
Gavin Gunning, S&P Melbourne-based director of financial institution ratings, told interest.co.nz the prospects for "positive ratings momentum" for the big four Australian owned banks - ANZ New Zealand, ASB, BNZ and Westpac NZ - is limited in the short to medium term. Gunning's comments, on a visit to New Zealand with Peter Sikora, S&P analytical manager for financial institutions in the Pacific, comes after S&P downgraded the four by one notch to AA- in December as it rolled out its new global credit rating formula. The big four's ratings are the same as those of their Australian parents. The outlook on all four is stable.
"We don't really see any realistic possibilities of positive outlooks or upgrades, noting that we've just recalibrated the ratings under a new criteria," said Gunning.
Meanwhile, the most significant negative impact on the ratings would be a "weakening of the coreness" of a New Zealand bank to its Australian parent group.
"The prospects for this occurring in the short to medium term is fairly low, which in turn gives us confidence that the stable outlooks on each of the four major banks would be resilient."
Credit ratings matter for the banks because they effect their borrowing costs. A higher rating generally means lower borrowing costs and vice versa. Following S&P's methodology revamp late last year many international banks were hit with downgrades. These included Rabobank NZ, alongside its Dutch parent, which was downgraded two notches from the highest possible AAA S&P rating to a AA rating with a stable outlook. The AA rating is now the highest among 37 major international banks with S&P ratings.
Kiwibank hits glass ceiling
Meanwhile, Sikora said Kiwibank, which like the big four has an AA- credit rating, albeit with a negative outlook, has probably hit its credit rating ceiling.
"Frankly there's not a lot they could do (to get the rating up)," said Sikora. "If you think about where their final rating is, it's AA-, a level consistent with the four major banks and very much reflective of the (S&P) New Zealand Post group view. We need to remind ourselves that a rating of AA- is a very high rating by global standards that very few banks now enjoy," said Sikora.
NZ Post, a state owned entity, is Kiwibank's parent.
In contrast the Co-operative Bank, formerly PSIS which obtained banking registration from the Reserve Bank just last October, had the outlook on its BBB- rating raised to positive from stable in December.
"The factor driving that is really the potential to reassess their business position which is assessed as being slightly weaker than both TSB and Kiwibank," said Sikora.
A BBB- rating is S&P's lowest investment grade rating. S&P has a BBB+ rating on TSB Bank with a stable outlook.
How the Co-operative Bank might get an upgrade
On the Co-operative Bank, Sikora noted it had become a bank, and had a strategy in place to solidify its business and franchise and grow market presence.
"Should they successfully execute that, there is some potential that we would improve our assessment of their business position to a level consistent with Kiwibank and TSB," said Sikora. "We think that by virtue of where our rating is and what our outlook suggests, that their natural rating is probably BBB should they successfully execute their current strategy."
What the Co-operative Bank needed to do to potentially get an upgrade included establishing a strong franchise to the extent where "your customer base is sticky and stays with you".
"And that's probably more a medium to long term thing," said Sikora.
Recently departed chief executive Girol Karacaoglu told interest.co.nz last year that the then PSIS planned to pilot a lending project to small businesses through four or five of its 32 branches. If the pilot was successful, the project would be rolled out to all branches.
"We want to diversify our income base without moving too far away from what we know which is personal banking," Karacaoglu said then.
This would also include looking to grow personal lending - outside of home loans - and personal insurance, he added.
TSB 'needs diversified business of equal quality to its Taranaki business'
On TSB Sikora said any "upward potential" for its credit rating would stem from a reassessment of S&P's view of its risk position and diversification of its business outside its traditional concentration in Taranaki.
"They've gone to some lengths to diversify their business by expanding into other markets," Sikora said. "But probably one thing to mention is it's not really about where your assets are booked. It's about the strength of that business as well. It's very easy to write new business in new markets if you're picking up lower quality stuff."
"We need further diversification, further evidence that the diversified business is of equal quality to the Taranaki business that they (TSB) have historically always written. These would be factors that would provide further scope for us to relook at that assessment," Sikora added.
'A reasonable view of Heartland NZ's credit profile'
As for building society Heartland New Zealand's quest to become a bank, Sikora said this was up to the Reserve Bank. S&P has Heartland on BBB- with a stable outlook.
"(But) we've got them rated investment grade so we have a reasonable view of their credit profile," said Sikora. "From where we sit we're comfortable about most elements of their credit profile," he added noting Heartland NZ had made "significant headway" around asset quality and risk management capability.
S&P doesn't have a credit rating on SBS Bank, which has a BBB rating with a stable outlook from rival credit rating agency Fitch Ratings.
This article was first published in our email for paid subscribers this morning. See here for more details and to subscribe.