ANZ NZ lifts lending by more than NZ$1 bln in June quarter, led by home loans, with quarterly profit up 36%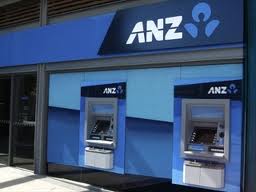 ANZ New Zealand grew lending - with housing loans very much at the forefront - by NZ$1.2 billion in the June quarter and profit by 36% as the country's biggest bank again homes in on record annual profit.
ANZ NZ's latest General Disclosure Statement (GDS), covering the nine months to June 30, shows the bank - which includes the ANZ and National banks, UDC Finance and fund manager OnePath - grew gross loans by NZ$1.2 billion, or 1.3%, in the three months to June 30 to NZ$96.365 billion.  The bulk of the growth, NZ$1.02 billion, stemmed from housing loans which rose to NZ$54.667 billion, with non-housing term loans, including business and farm loans, rising NZ$251 million to NZ$37.572 billion.
In contrast term deposits fell NZ$1.2 billion, or 4%, to NZ$32.515 billion.
Reserve Bank sector credit data shows housing loans up NZ$1.545 billion to NZ$175.789 billion in the June quarter, suggesting ANZ got a large slice of the growth. However, the bank GDS figures and sector credit data aren't necessarily a direct match. Kiwibank's also likely to have had solid growth in the June quarter given it lent more than NZ$200 million through one home loan special offer. ANZ is the first bank to release its June quarter GDS.
Meanwhile, ANZ's unaudited profit after tax for the three months to June 30 jumped NZ$93 million, or 36%, to NZ$350 million from NZ$257 million in the same period of last year. And over the nine months to June 30 ANZ's underlying profit, which excludes non-cash and significant items, rose NZ$108 million, or 12%, to NZ$1.024 billion. Profit after tax surged NZ$230 million, or 31%, to NZ$965 million.
This leaves ANZ on track to beat both last year's record annual (covering the year to September 30, 2011) underlying profit of NZ$1.243 billion and record annual net profit after tax NZ$1.085 billion. See more on last year's results here.
News ANZ is on track for record annual profit for a second consecutive year comes after its rival ASB last week posted record annual net profit after tax, also for the second straight year, of NZ$685 million.
ANZ's operating expenses for the nine month period rose NZ$11 million, or less than 1%, to NZ$1.159 billion. In contrast operating income rose NZ$120 million, or 5%, to NZ$2.692 billion. Provisions for credit impairment increased NZ$13 million, or 10%, to NZ$145 million.
In a press release ANZ NZ CEO David Hisco said the group had built on recent performance with an increased profit, a strong focus on simplifying products and services for customers, and tight management of costs and risk.
"Lending growth in New Zealand remains subdued as households and businesses continue to repay debt amid a slow economy. The recent cycle of margin growth appears to be ending as term funding costs and competition for deposits increase," said Hisco.
"Growth in our market share in mortgages, particularly in the commercially important Auckland market, is a reflection of our strong focus on customers, ongoing work to simplify products and processes and increased strength in the ANZ brand."
See ANZ NZ's press release here and its GDS here. And see Double Shot interview here with ANZ retail head Kerri Thompson.
(Update adds paragraph about Reserve Bank sector credit).