Reserve Bank needs to promote banking competition after big 4 made more profit in 4yrs after crisis than before it, Green Party says; Want Kiwibank capital injection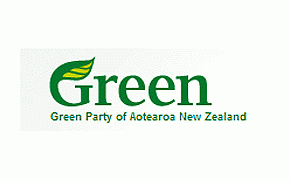 New Reserve Bank Governor Graeme Wheeler needs to promote more competition in the banking sector, after Parliamentary research showed the big four banks made more pre-tax profits in the four years since 2008 than before it, the Green Party says.
In comparison, the research by the Parliamentary Library showed pre-tax profits made by all New Zealand industries were down 15% in the last four years on the four years before 2008, going on the Statistics New Zealand Annual Enterprise Survey 'surplus before income' tax figures.
However, the research also shows the big four banks also paid more tax in the 2008-11 period than in 2004-2007, and 'net profit after tax and discontinued operations' was down in the latter period.
And the New Zealand Bankers Association says the fact customers are currently able to haggle down mortgage rates with the threat of switching banks showed there was competition in the sector.
Margins on floating rate loans were also larger than on fixed rates - most borrowers had been on fixed rate loans in the 2004-07 period, while falling floating rates since the GFC saw that switch to most being on floating rates in the 2008-11 period.
'Need more competition'
The Green Party said the government should inject more capital into Kiwibank, to give the state-owned bank better ability to compete against the big four Aussie-owned banks, ANZ National, BNZ, ASB and Westpac.
"Outgoing Reserve Bank governor Alan Bollard last week admitted that New Zealand's big four Australian-owned banks earn more out of New Zealand than banks in most other countries," Green Party Co-leader Russel Norman said.
"His complacency is astounding, for the excess profits banks are making are simply damaging the rest of the New Zealand economy and contributing to our number one problem – a high and persistent current account deficit," Norman said.
"Parliamentary research released today shows that the Global Financial Crisis has barely affected the profitability of the big four Australian banks, with three of the four reporting record profits in the last financial year," he said.
[Kiwibank also recently reported record annual profit].
"For New Zealand industry, the Global Financial Crisis has hit our private sector severely, reducing profits by 15 percent overall in the years immediately following," Norman said.
"The challenge for the new governor of the Reserve Bank, Graeme Wheeler, will be to promote competitive behaviour in our banking sector so that the rest of the economy isn't suffering due to excessive profit-taking," he said.
"The challenge for the Government is to build up our New Zealand-owned banks to stem the flow of profits offshore.
"Currently, New Zealand-owned banks make up only six percent of our banking sector."
The Green Party said increased competition in the banking sector could be promoted by strengthening Kiwibank and other New Zealand-owned banks.
"A strong Kiwibank is an integral part of a smart, green economy," Norman said.
"By injecting capital into Kiwibank and allowing it, in time, to become the Government's banker, we can increase its capacity to compete fairly with the much bigger Australian banks," he said.
"Kiwibank can also be the retail arm of our proposed default KiwiSaver provider.
"The banking sector is the lifeblood of the New Zealand economy. It's important we get it right so that all businesses can prosper, not just the big four foreign-owned banks."
'The competition's there'
New Zealand Bankers Association CEO Kirk Hope told interest.co.nz that there was a high level of competition between New Zealand banks.
Low levels of lending growth meant banks were increasingly fighting for others' customers, by offering discounts to rates.
"Back in 2010 we implemented bank switching rules, making the environment more competitive by making it easier to switch banks," Hope said.
Meanwhile, in the earlier period looked at by the research, 85-90% of mortgage customers would have been on fixed-rate loans.
"That has really shifted around particularly in the last two to three years. Floating rate loans have been cheaper for customers, but there's more margin for banks," Hope said.
And with the Green Party calling for changes to stop profits flowing offshore, Hope said in that case people needed to look at the after-tax profit figures, not pre-tax, "because of course tax stays in New Zealand."
"If you look at those two periods, post-tax profits are actually lower than the pre-GFC number," he said.
Banks in New Zealand also contributed around NZ$6 billion to the economy each year via their own operating expenses – mostly wages to over 25,000 employees – and taxes paid in New Zealand.