Westpac cuts standard floating mortgage rate to 5.64% for borrowers with less than 80% LVR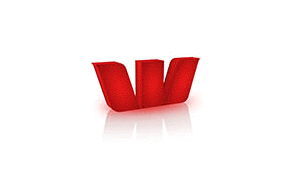 Westpac has opened up a new front in the battle for mortgage customers who have a loan-to-value ratio of 80% or less.
It has launched a new carded, or advertised, floating rate for these clients of 5.64%.
This is 11 basis points lower than Westpac's present Choices floating rate of 5.75% and 60 basis points lower than its present Standard rate of 6.24%.
Westpac is claiming it is "market leading" although it is only 1 basis point less than Kiwibank.
This is the first time any bank has cut any floating rate since March 10, 2011 when the Reserve Bank reduced its Official Cash Rate from 3.0% to 2.5%. (Update: Kiwibank did introduce its Offset mortgage in July 2013, which has a variable rate of 5.25%.)
At the same time, Westpac has withdrawn its >80% LVR rates for 25 and 50 month terms. By doing this Westpac has fallen into line with the way other banks have set up their mortgage rates.
Westpac's general manager of retail banking, Ian Blair, said as conjecture on when the OCR might move continues, more customers are looking at their options and splitting their loan to take advantage of rate certainty (fixed) and repayment flexibility (floating). 

"Our new floating rate is highly competitive and offers customers who are now considering splitting their home loans between fixed and floating real value," Blair said.

"At 5.64%, our floating rate is very similar to our two year fixed term special rate (5.59%), which is a popular one and also market leading. This is about giving customers competitive choice in how they structure their home loans."
 
Standard
Floating
Std  LVR <80
Floating
 
% pa
% pa
5.74
 
5.75
 
BNZ (Total Money)
5.74
 
Kiwibank
5.65
 
 (Choices)
5.75
5.64
 
 
 
The Co-operative
5.70
 
5.99
 
SBS / HBS
5.65
 
Heartland
5.95
 
TSB
5.79
 
(Updated with detail about the Kiwibank Offset mortgage rate.)