A review of the things you need to know before you go home on Monday;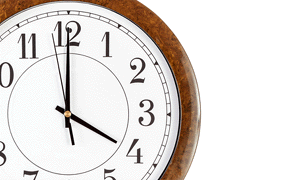 Here are the key things you need to know before you leave work today.
Labour Leader David Cunliffe delivered his State of the Nation speech today in Auckland and unveiled an increased package of state-funded support for young families. Labour's proposed 'Best Start' package focuses on the first five years of a child's life and helps families struggling to meet the rising costs of living.
Co-operative Bank are offering 18-month and 5-year mortgages with interest rates of 5.85% p.a and 7.10% p.a respectively. The 18-month rate is in line with the major trading banks, while the 5-year rate is competitively priced and approximately 10 basis points better than many of its competitors for the same term. A full list of the current mortgage rates on offer can be found here.
Our swap rates have continued to move lower after some sharp declines on Friday. The yield curve continues to flatten out.
Our exchange rates ended the day marginally higher than Friday. With Auckland and Australia on holiday volumes were down.
The final data for bankruptcies and insolvencies in 2013 are now available with the publication of the December totals. Personal bankruptcies fell 13% in 2013, falling to 2,035 from 2,342 in 2012. Net Asset Procedures (bankruptcy-lite) fell even more, down 27% to 1,199 for the year from 1,650 the previous year. Overall, that is an 18.5% decline and is the lowest level since 2007.
Grocery prices for our standardised basket of everyday items increased approximately 2.7% this week. Prices remain elevated and above those seen prior to xmas with the main culprits being dairy products (milk and cheese) and meat. An equivalent basket of items purchased in Australia and converted to NZ dollars at this mornings exchange rate would be approximately 10% cheaper.   
Home loan affordability fell slightly in our latest Roost-sponsored survey. It now takes 60.7% of take-home pay for a 30-34 year old to afford the mortgage payment on a median priced house. There was an improvement in Auckland from November but unaffordability is still high; the main feature is that Auckland's problem is shifting out to more regions.
The Performance Service Index (PSI) and the Performance of Composite Index (combines PMI & PSI) both rose on a seasonally adjusted basis. Within the PSI data all five main sub-indices showed continued expansion during December, which has now been the case for the last eight months.  New orders/business continues to hold the top spot, with eight of the last nine results recording a value above 60. Employment dipped after three consecutive months of rising activity.
Lifestyle block sales for the year were stronger with nearly 14% more unconditional sales recorded in 2013 compared to 2012. For the three months to end of December 2013 sale volumes were approximately 5% higher than in 2012. Not only were volumes up over the last quarter ending December 2013, but so too was the median price which hit a new high of $520,000. The median price for lifestyle blocks in Auckland rose by 12.1% last year to $817,500.