A review of things you need to know before you go home on Thursday; Westpac moves on rates, GDP rises, electricity changes, good month for Super Fund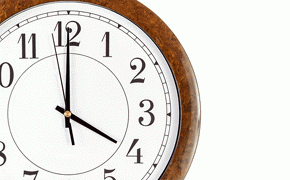 Here are the key things you need to know before you leave work today.
WESTPAC RAISED HOME LOAN RATES TODAY
The last of the main banks raised their floating rates today and they did something a bit different; Westpac only raised its standard Choices <80LVR rate by 10 bps. All other floating rates went up by the full 25 bps. But that positions Westpac with the lowest floating rate in the market at 5.74%. At the same time, they only raised a very select few savings and term deposit rates, although the few they did raise went up 25 bps.
ECONOMIC GROWTH UP 3.1%
The Q4 economic growth as measured by GDP was up 0.9% q-on-q and 3.1% compared with the same quarter last year. Both numbers were exactly as the market was expecting. Still, coming just after the US Fed review, the NZ dollar fell again (after its US Fed inspired fall). Although the result was 'expected' it is still a very good outcome and gives more evidence of a broadening of the prosperity.
CHANGES TO ELECTRICITY MARKET
Perhaps sensitive to recent criticism, the Government has moved to improve electricity price monitoring and provide more accurate information about how the market is performing.
NZ SUPER FUND HAS ANOTHER GOOD MONTH
Their February result was a positive 2.84% and much better than the January stumble. However their benchmark was 3.34% so they missed on that comparative.
ASSET FINANCE'S OUTLOOK IMPROVES
Standard & Poor's have raised the outlook on the Asset Finance credit rating from 'negative' to 'stable'. They remain rated 'B' which is still sub-investment grade, which S&P said is not in prospect of being raised at this time.
DUTCH BUY MORE OF SYNLAIT
FrieslandCampina, the Dutch company Theo Spierings ran before he got the top job at Fonterra, has increased its stake in Synlait Milk to just under 10%.
KIWIBANK MOVING SOME JOBS OUT OF WELLINGTON
The state-owned banks says it is moving about 100 jobs to Hastings to 'mitigate risks'.
WHOLESALE RATES
Swap rates rose today for 3, 4 and 5 yr terms, building on recent gains. The 90 day bank bill rates was unchanged at 3.10%.
OUR CURRENCY
The combination of the surging US dollar, following the Fed's latest review, plus the 'as expected' nature of the NZ GDP result saw the kiwi dollar fall today. It is now down to 85.3 USc, 94.6 AUc, and the TWI is now just under 80.0.