A review of things you need to know before you go home on Tuesday; the nose-bleed currency, interest rate doubts, SBS finally hikes, CFO's cautious, farmers angry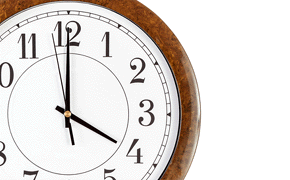 Here are the key things you need to know before you leave work today.
CFOs UPBEAT BUT CAUTIOUS
True to their nature, the country's top commercial financial managers like the current business environment but still aren't ready to take many risks.
ANIMAL RUSTLING INFURIATES
Fed Farmers want much tougher penalties for animal theft - like fisheries poaching.
SBS RAISES ITS FLOATING RATE
The last bank has raised its floating mortgage rate following the last OCR rise, from 5.90% to 6.15%. The lowest floating rate is now with Westpac at 5.99%, a crown SBS previously held.
BILL ENGLISH SPEAKS
He said today next week's Budget will forecast lower debt as a percentage of GDP, and that average wages will rise 14% - by 2018, or about +3.5% per year.
SKILL SHORTAGES IN CHRISTCHURCH
More evidence is emerging of severe labour shortages, especially of skilled workers for the construction industry, in the Christchurch area. The scale of the rebuild is ramping up sharply.
LAMB AND CATTLE PRICES RISE
The recent rain and extended grass growing season, especially in the North Island, is seeing prices rise for lamb and cattle. They were up more than 3% in a week on average. Taylor Preston is setting the pace.
WHOLESALE RATES
Swap rates were up about 1 bp following the rise in bond yields in New York earlier today. The 90 day bank bill rate was unchanged at 3.32%. The market is having doubts about whether the RBNZ will raise again in June. It has only priced into the bank bill rate less than a third of what is needed for a June 12 hike.
OUR CURRENCY
Nose-bleed time. The NZ dollar rose further today probably in anticipation of a positive NZ jobs report tomorrow. The NZD is now just under 87 USc and 93.7 AUc. The TWI is at 80.7. We are getting close to all-time highs.