A review of things you need to know before you go home on Wednesday; home loan approvals soft, Auckland budget fudge, swap rates fall, participation rate record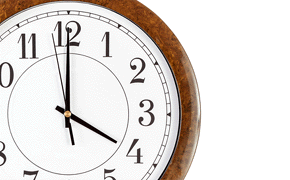 Here are the key things you need to know before you leave work today.
MORTGAGE APPROVALS SOFT
Last week's approval levels were back to more normal levels but soft all the same. They are now down -10.3% in volume from an equivalent period a year ago, and down -9.4% in value. These rates of decline are getting bigger.
CORE FUNDING HIGH
The core funding ratio for March is back to its highs, at 85.4%, up from 84.8% in February.
EMPLOYMENT DATA SURPRISES
Experts had expected the unemployment rate to be lower for March but that wasn't the case. They hadn't counted on another good jump in the participation rate. At 69.6% this is very high by international standards; The US has a participation rate of 62.8% and Australia 64.7%. A key reason the NZ participation rate is high is that the female level is now at 64.0%, a new high. Employment growth was impressive. "That's meant a less capacity-constrained economy than we might have expected, but it's also acted to suppress wage growth" said Westpac.
AUSSIE RETAIL WEAKENS
Australian retail sales stalled in March as seasonal lifts from the turn of the year fade away.
AUCKLAND BUDGET RELEASED
It says they are planning a +2.5% rates increase, but in the whole 304 page document there is no place where the total spending or total revenue changes are revealed - at least where I could find. Very un-transparent.
ANOTHER 18,000 ?
Big new housing build plans were announced today by Auckland Council.
170,000 KIDS DRINKING MILK
Fonterra is skiting about the success of its Milk for Schools program.
WHOLESALE RATES
Swap rates were down by another 5 bps across the board today for terms 2 years and longer. That is actually quite a big move. The 90 day bank bill rate fell 1 bps again today to 3.31%.
OUR CURRENCY
The NZ dollar rose overnight until the RBNZ Governor spoke threatening currency intervention. It has retraced somewhat since then although in the big scheme of things the fall is tiny. The NZD is now just a couple of basis points under 87 USc a bit lower against the Aussie at 93.1 AUc. The TWI is at 80.5 after going over 81 earlier this morning. Do you think the RBNZ actually sold NZD today? We won't know until later in June.