A review of things you need to know before you go home on Thursday; jobs grow, Xero crows, China factories better, expected inflation stable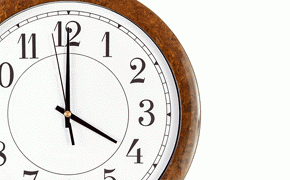 Here are the key things you need to know before you leave work today.
CHINA PMI BETTER
The improvement was broad-based with both new orders and new export orders back in expansionary territory, but overall it still indicated a contraction. Despite it coming in better than expected, there has been no fx reaction.
INFLATION EXPECTATIONS UNCHANGED
Companies surveyed in the RBNZ survey indicated they expect stable inflation over the next year. Households indicated the same. But both groups have always assessed the level of expected price rises as higher than what actually has been occurring.
CONTINUED GAINS
The number of job advertisements lifted 2.6% in April (on a seasonally adjusted basis), its fourth consecutive monthly rise in this ANZ survey.
FINCO RECORD PROFIT
Survivor Dorchester Finance beat its last profit estimate by posting 'a record profit' today - without including any from its recently purchased Oxford Finance subsidiary. 'Debt recovery' is a buoyant division.
XERO CROWS
Sharemarket darling Xero has been ranked #1 by Forbes in its list of the World's 100 Most Innovative Growth Companies. It's a pity it's by Forbes though whose style and methodologies did not stand up to scrutiny in their 'housing bubble' expose.
SAME AGAIN
The RBNZ and the PBoC have renewed their reciprocal currency facility. It is a swap facility of yuan ¥25 billion / NZD $5 billion and it has a three year maturity.
WHOLESALE RATES FALL
All wholesale Swap rates rose 2 bps today across most terms. The 90 day bank bill rate popped up 1 bp to 3.40%.
OUR CURRENCY
The NZ dollar has 'recovered' a little today, and the USD has pushed up to 85.8 USc while we were down slightly against the Aussie at 92.6 AUc. The TWI is at 79.9.