A review of things you need to know before you go home on Monday; mortgage and td rate change flurry, Chch CBD fills up, QV house prices up 8%, MetroGlass IPO redux, NZD sags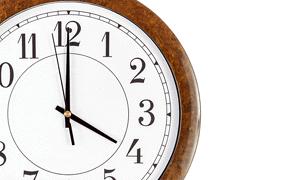 Here are the key things you need to know before you leave work today.
TODAY'S RATE CHANGES
We have had a real flurry of retail interest rate changes today. ASB led off on the mortgage front with a hot new one year 'special' and upping is cash incentive. Sovereign, NZ Home Loans and BankDirect followed. Then Kiwibank made a range of changes, none of which were really market-leading. AMP Home Loans followed. Then on the term deposit front, TSB Bank increased most rates up to 3 years, with a 'special' 18 month rate of 5%.
TIGHTER WELFARE FRAUD CRITERIA
From today new law comes into force, creating a new offence for partners who are involved in relationship welfare fraud.'Relationship' welfare fraud is different from most fraud in that it can by definition only be committed by two people, but there's only ever had the ability to hold one, the beneficiary, to account, the Government says. That changes today.
CHCH CBD FILLING UP
1,100 Government staff from 13 agencies will be moving into Christchurch's CBD by 2016, all of them housed in three new privately owned commercial buildings. This is in addition to 200 Inland Revenue staff already working there, and they will soon be followed by another 400 Government staff moving into another new building in the city.
SECURITISED CAR LOANS
Dunedin based Motor Trade Finances is launching a $150 mln securitised offer which they are hoping to sell in seven tranches of varying credit rating, from AAA to B and an unrated bit. Key characteristics of the indicative loan pool include 6.9 month weighted average seasoning, $10,042 average principal balance, weighted average term to maturity of 33.2 months and weighted average interest rate of 14.85%. The credit ratings are by Fitch. The prices will be set on July 15. CBA and WestpacNZ are arrangers and managers.
QV HOUSE PRICE INDEX
QV says property values are still rising in Auckland and Christchurch but are falling in many other regions. The overall rise is clearly slowing, 'only' up +8.0% year-on-year and down from +10% at the start of the year. Some market observers think the overall slowdown is less than they were expecting.
YET ANOTHER IPO
Metroglass - another private equity investment - is re-trying to launch an IPO, seeking $244 million. You may recall its spectacular private equity failure post 2006, and subsequent bailout featuring haircuts for its banks. The owners are now trying to cash out. Enter at your own risk.
FAST START TO NEW DAIRY SEASON
It's off a very low base but the new dairy season has started well, especially in the North Island where collections reached seven million kgMS, 13% ahead of June last season. More farmers continued to milk into winter compared to the previous year. South Island collection reached two million kgMS, 2% ahead of June last year.
WHOLESALE RATES
Wholesale swap rates are almost completely unchanged today. However, the 90 day bank bill rate fell back again and is now at 3.63%.
OUR CURRENCY
The NZ dollar moved down today against the US dollar on the QV data and is now at 87.2 USc. We are slightly weaker against the Aussie too, at 93.2 AUc. The TWI is now at 81.3.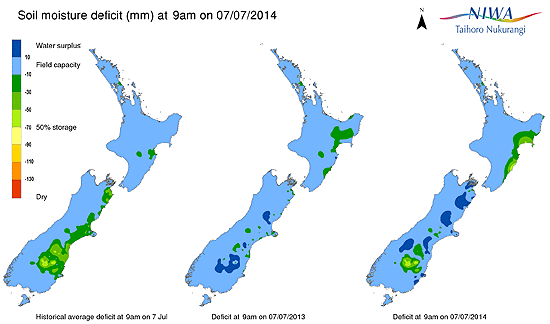 You can now see an animation of this chart. Click on it, or click here.