A review of things you need to know before you go home on Thursday; QV says house prices up, AU jobs fall, swap rates fall, NZ IIB yields fall, NZD rises, and more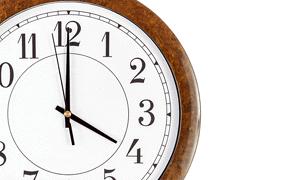 Here are the key things you need to know before you leave work today.
TODAY'S MORTGAGE RATE CHANGES
SBS Bank has joined the trend offering a 5.99% rate for a 2 year home loan.
TODAY'S DEPOSIT RATE CHANGES
None today.
HOUSE PRICES UP IN MOST PLACES
Today's analysis of house prices came from QV and their national index rose another 0.6% in July (seasonally adjusted) to be 7.6% higher than a year ago.
WESTPAC INTRODUCING TRAIL COMMISSIONS FOR BROKERS
Westpac is introducing trail commissions for mortgage brokers. The bank says its aim is to create a long-term sustainable advisor model, invest in a robust accreditation and induction process aligned with industry bodies such as the Professional Advisers Association, and recognise advisers who consistently generate quality business for Westpac.
AUSTRALIAN UNEMPLOYMENT SPIKES
Australian unemployment has jumped to the highest level in more than 10 years
data released today shows
. At 6.4% the result was worse than analysts had anticipated and the number of unemployed increased by 43,700 to 789,000. The NZD/AUD cross rate rose sharply following the announcement and is currently half a cent higher than just before the data was released.
MISERY INDEX - ADVANTAGE NZ
With today's release of the Aussie jobs numbers we are able to complete our Misery Index calcs. 'Misery' is the CPI plus the unemployment rate. For NZ that is 7.0% and falling; for Australia that is 9.3% and rising. The differential in favour of New Zealand is now the largest it has been since 2003. Expect inbound arrivals home of more expats.
PETROL PRICES
These are remarkably stable at $2.20/litre for U91. Given we just added a 3c tax on July 1, pump prices are now actually lower now than when that was [self-]imposed. Crude prices are falling slightly faster than local taxes are rising. We haven't had real pain-at-the-pump in a long time.
DEMAND FOR NZG IIBs SOFTEN
Even though less was offered for today's $200 mln inflation-indexed Government bond issue, the average yield was lower at 2.67% and continued its decline. But more parties were successful today - 19 this time compared with only 5 and 4 the last two times.
TAX ONLINE
150,000 people are now filing their tax returns online. And, 95% of parents are getting an IRD number for their children when they are born. These two facts were released by the Revenue Minister today.
ASB EMBEDS EFTPOS DEEPER
Accepting payments 'on the spot' using mobile technology has arrived with ASB's mPOS. For example tradespeople visiting customers at home will be able to accept a payment securely as soon as the work has been completed.
MORE TOURISM PROMOTION
Another two innovative tourism projects get funding from the Tourism Growth Partnership. Canterbury tourism will get most of it, but a small grant went to for an effort to get more Australians of Chinese heritage to visit New Zealand.
AIR NZ TO FLY INTO SINGAPORE AGAIN
For the first time since 2006, Air New Zealand will be flying into Singapore now it has a strategic alliance with Singapore Airlines.
WHOLESALE RATES
Swap rates were down -2 bps across the board today. The 90 day bank bill rate was also down -1 bp and is now at 3.68%.
OUR CURRENCY
Today's Aussie jobs number boosted the NZD on the cross. The NZ dollar is now up against the greenback at 84.6 USc, is at 91.2 AUc and the TWI is at 79.5. That is a good part of the Wednesday morning dairy price fall now reversed away. Currency 'value' changes are an odd beast.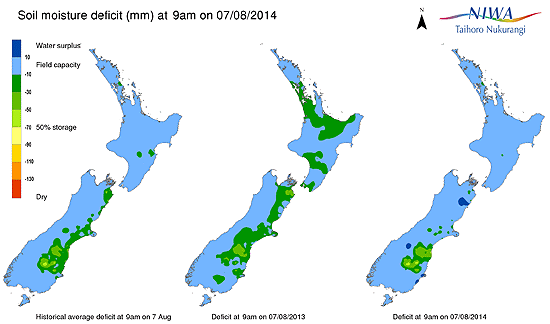 You can now see an animation of this chart. Click on it, or click here.