A review of things you need to know before you go home on Wednesday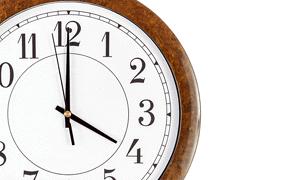 Here are the key things you need to know before you leave work today.ASB's record profit, SkyCity to build new hotel in Auckland, Japan's economy contracts in Q2
TODAY'S MORTGAGE RATE CHANGES
The Cooperative Bank have tweaked the rates on their 6-mth through to 2-year home loan rates and all are now showing under 6%. The 2-year rate of 5.99% matches their major competitors.
TODAY'S DEPOSIT RATE CHANGES
The Cooperative Bank are also rewarding savers by increasing the interest rate on some of their savings and on-call accounts by 0.25%.
ELECTRONIC CARD SPENDING JUMPS FOR FOOD, LIQUOR, RESTAURANTS & OTAGO
Paymark data released today shows total spending across the network was up 6.1% in July compared to the same period last year. The number of electronic card transactions was 7.4% higher than last July. Sectors showing the highest growth were food, liquor and restaurants followed by accommodation. Of particular note was the increase in spending in the Otago region during the July school holidays and this was well above previous years (+9.4%). Ski fields, restaurants, cafes and accommodation providers all experienced growth. It wasn't good news for all Otago retailers though, with a decrease in transactions in automotive part stores, dentists and gyms.
ASB'S NET PROFIT SCALES NEW HEIGHTS
ASB posted a record annual net profit for the fourth year in a row. The bank's net profit after tax for the year to June was $806 million, up 14% from $705 million the previous year. Operating income increased by $166 million (9%) to $1.972 billion, while operating expenses increased by $29 million (4%) to $767 million. 
SKYCITY ADDS HOTEL TO CONVENTION CENTRE PLANS
Skycity said it will include a new 300 room, five star hotel, as part of the international convention centre it intends to build across the road form its Auckland casino. The hotel will be complimented by a pedestrian laneway for bars and restaurants, similar to its popular Federal St precinct.
HARCOURTS BLAMES RESERVE BANK FOR SALES DECLINE IN "FRAGILE" PROVINCES
Harcourts said the number of homes it sold last month was down on a year ago but prices remained firm. It blamed the Reserve Bank's LVR restrictions on mortgages for the low levels of sales activity.
GOVERNMENT LAUNCHES LOW OR NO INTEREST LOAN SCHEME FOR LOW INCOME FAMILIES
The government launched a trial CommunityFinance Scheme to provide small no or low interest loans to low income families, allowing them to avoid having to borrow through loan sharks. Loans of up to $5000 will be available through the scheme to finance such things as vehicle repairs, the purchase of household appliances and computers, dental work and educational course fees. It is being funded by the BNZ and facilitated by the Salvation Army.
LGFA TENDER
The latest LGFA tender for a total of $285 mln worth of 2020, 2021 & 2023 bonds received $675 mln worth of bids. The weighted average yield across the tender ranged from 4.73% to 5.09%. The next LGFA tender is set down for September 24. 
MORTGAGE APPROVALS
RBNZ Housing Loan Approval data continues to be weaker compared to the same week last year, with the value of new loans only just holding above $1 bln (down 9.5%) and the number of new approvals was down 15% on the same week one year ago.
JAPAN'S ECONOMY SHRINKS BY 1.7% IN SECOND QUARTER
Japan's GDP dropped by 1.7% in the second quarter of the year, taking the annualised fall in GDP to 6.8%. The contraction was caused by a slow down in consumer spending due to increased tax cuts already in place and others on the way, as the government tries to balance the country's books.
WHOLESALE RATES
Swap rates were virtually unchanged today from yesterday. Similarly 90 day bank bill rate are steady at 3.69%.
OUR CURRENCY
The NZ dollar drifted lower during the morning and has spent most of the afternoon trading in a tight range. Check our real-time charts here. The NZ dollar is at 84.3 USc, is at 91.0 AUc and the TWI is 79.14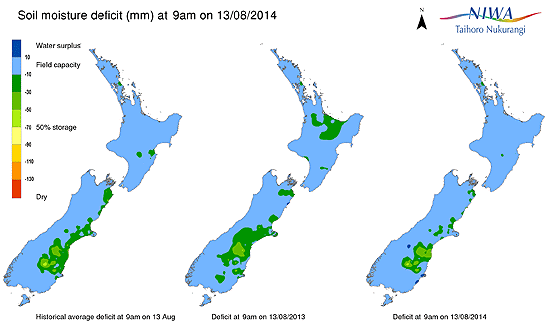 You can now see an animation of this chart. Click on it, or click here.