A review of things you need to know before you go home on Wednesday; HCNZ moves home loan rates 1 bp, home loan approvals slow, payout forecasts cut, poll surprise, US dollar surges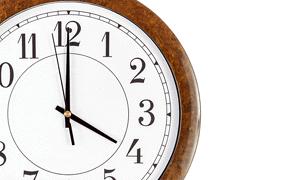 Here are the key things you need to know before you leave work today.
TODAY'S MORTGAGE RATE CHANGES
Here's one for the record books. The only change today came from the Housing Corporation of NZ (HCNZ). Their floating rate was raised by 24 bps, and their 2yr fixed rate was reduced to 6.19%, down 11 bps. But the oddest changes of the year came for their one and five year fixed rates which they 'slashed' by 1 bp to 5.99% and 6.99% respectively. I struggle to understand the point of those two changes.
TODAY'S DEPOSIT RATE CHANGES
TSB Bank increased their 1 year rate to 4.50%, up 10 bps. And they upped their 15 mth rate to 4.55%, up 5 bps. SBS Bank has increased is $100,000 call rate by 10 bps to 3.00%.
SHARPER CAR LOANS
UDC confirmed for us today that their over $25,000 car loan rates are now from 12.95%. Of course credit risk premiums may apply, as they always do for personal lending. Still, UDC are pitching their rates lower than the AA.
SLOWER HOME LOAN APPROVALS
Last weeks RBNZ data shows further weakening of home loan approvals. Volumes are down -15.6% on a similar period a year ago while vales are -9.6% lower.
DAIRY AUCTION SURPRISE ...
I am sure you will have seen it, but todays dairy auction had prices essentially unchanged from two weeks ago, which surprised many who were expecting further falls. SMP and cheese both show further falls but WMP and butter actually rose. Now there is chatter about a 'turning point'.
... DOESN'T STOP THE DOWNGRADES ...
But the professional watchers are still downgrading the Fonterra payout for the current season. Both ASB and Westpac have it down now to $5.80/kgMS. The Fonterra share price has moved up in the past month, however.
... DRAWING IN NEW BUDGETING TECHNIQUES
To impress their bankers, PwC is offering dairy farms a budgeting service incorporating "stochastic or probabilistic modeling". Is this back-office investment banking coming to dairy farming?
GLOBAL TRADE STIRS HIGHER AGAIN
A measure of global trade has soared over the past fortnight, signaling a possible return to health of the world economy. The Baltic Dry daily index of shipping costs has jumped by more than 40% in a month, soaring to 1,042 since it hit a post crash low of 732 in July. The jump in prices for sending freight goods around the world indicates that shipping firms are seeing a sharp rise in demand for their services.
MORE OCEAN FISH
The Government is increasing the allowable fish catch in certain fisheries under their Quota Management Scheme. An extra 12,000 tonnes can now be harvested for hoki and orange roughy (mostly hoki). Catch limits are rising due to healthy stock levels.
A POLL SURPRISE?
National (48%) holds its lead over Labour/ Greens (39%) as 'Dirty Politics' revelations are providing a new challenge for John Key, according to today's release of the Roy Morgan political poll. The polling for this one was done between August 4 to August 17. I doubt the full impact of the revelations is reflected here, but given its only 1 month until polling day, its still a surprise in my view because the normal tightening should have started by now.
WHOLESALE RATES
Swap rates managed some tiny rises at the short end today. It has been a long time since we have seen any steepening so it is worth noting I suppose. But its minor. The 90 day bank bill rate did not follow and is unchanged at 3.69%.
OUR CURRENCY
Check our real-time charts here. The NZ dollar took a breather for most of the day. It is was at 84.3 USc until 3pm then it sunk half a cent to 83.8 USc on a surging US dollar. It is at 90.6 AUc and the TWI is at 79.2.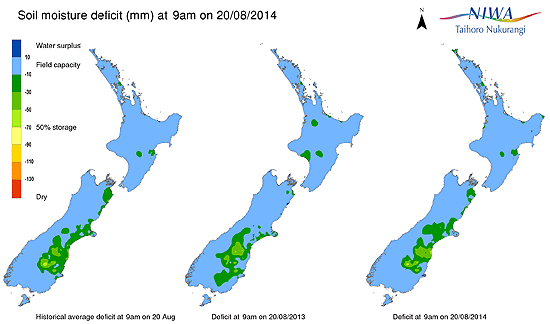 You can now see an animation of this chart. Click on it, or click here.