A review of things you need to know before you go home on Friday; car sales hot, Auckland house sales not, real income gains, tough Aussie services data, NZD rebound continues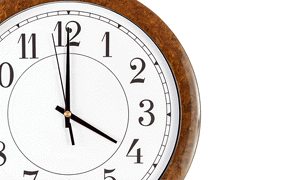 Here are the key things you need to know before you leave work today.
TODAY'S MORTGAGE RATE CHANGES
There were no changes today.
TODAY'S DEPOSIT RATE CHANGES
There were no changes today.
CAR SALES HEAT UP
New vehicle registrations surged ahead in September, unaffected by "the election". In fact car dealers are looking for an all-time record year of sales.
NOT SPECTACULAR
Barfoots reported their September sales for the Auckland region today and there was little sign of a Spring surge. They said the 'election campaign' held buyers back. Listings rose a little, but it was interesting to see the rise in their 'drop-out rate' - that is, the number of listings that were removed unsold, which was over 500 in the month. And they have 14.6 weeks of inventory on hand - that's more than three months - at the September sales rate. On the 'plus' side, the average price rose to an amazing $739,000.
BETTER OFF
The June income survey by Statistics NZ was out today, showing wages and salary incomes rose an average of +4.3% pa. But the median only rose +3.0% for the year. By international standards, there are both good numbers and certainly are well above current inflation, so workers are getting 'real' increases. But the divergence between 'average' and 'median' emphases that the bigger gains are going to the already higher-paid.
NEW APARTMENT SALES BOLSTER AU DATA
After falling in July, there was a surprisingly strong pick-up in new home sales in August in Australia reported today. The increase was because of a +20% jump in the multi-units, or apartments, sector. Detached house sales didn't fare as well, ticking up by only 0.5%. Sydney led the growth.
NOT LOOKING GOOD
But in the real world (in Australia) their services sector contracted rather sharply in September. The AiG Services PMI fell 4 points to 45.4. That is well into contraction territory and a worrying signal. This comes after a similarly poor Aussie manufacturing contraction which is now deeply embedded.
A SLIGHT SLOWING OF GROWTH
However, the services PMI for China wasn't too bad. Growth in China's services sector eased a shade in September to an eight-month low after new orders shrank. At least the Chinese services sector is still expanding coming in at 54.0, down from 54.4 in the previous month.
STUBBORN DEBT
There is no sign the Government is paying down its debt levels yet. Today's release of September gross securities on issue is still over $77 bln.
WHOLESALE RATES
Swap rates today rose about +1 bp across the board, essentially consolidating yesterday's big fall. But the 90 day bank bill rate was down -1 bp at 3.69%.
OUR CURRENCY
Check our real-time charts here. The Kiwi dollar has climbed again today against the USD and at one point went over 79 USc. It has fallen back a tad since but is holding most of the gains. It is currently 78.6 USc and 89.5 AUc. The TWI sits at 76.9.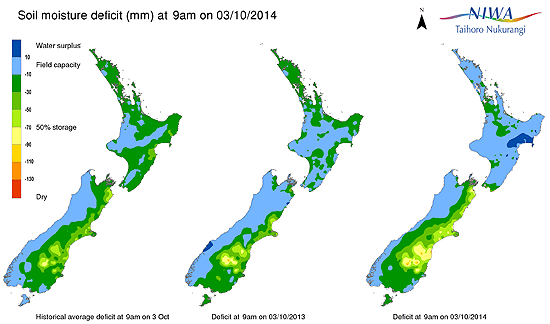 You can now see an animation of this chart. Click on it, or click here.