A review of things you need to know before you go home on Friday; ANZ raises credit card interest rates, dairy prices keep drifting lower, tourists keep coming, swap rates keep falling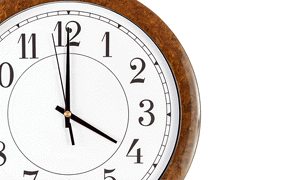 Here are the key things you need to know before you leave work today.
TODAY'S MORTGAGE RATE CHANGES
There were no changes today.
TODAY'S DEPOSIT RATE CHANGES
There were no changes today.
CREDIT CARD CHANGE
After yesterday's halving of their 0% balance transfer period yesterday, ANZ have today raised interest rates on both their Visa and MasterCard credit cards. Their cash advance interest rate has been raised 50 bps to 22.95% from 22.45%, and more importantly, they have raised their purchases interest rate 1.00% to 20.95% from 19.95%. These are new market highs for credit cards for the major banks. (At this time, there is no increase to ANZ's 13.90% "Low Rate MasterCard".)
TOP JOB CHANGES
Leading life insurer and retirement savings provider, AMP has today announced the appointment of Chris Robb in the newly created role of Chief Information Officer. Across the road at Tower, their CFO Michael Boggs has given notice and will leave in 2015.
THE DRIFT LOWER CONTINUES
The USDA monitoring of dairy prices out this morning showed further declines in US dollars - larger than the exchange rate gains. WMP is now NZ$3,394/tonne, down -4.8% from two weeks ago.
TOURISTS KEEP COMING
Accommodation industry guest nights are still growing. The August data out today had an overall occupancy rate of 32.3%. But year-on-year, guest nights were up +3.4%. This industry has done well despite a high exchange rate. You have to wonder if a lower exchange rate will actually help it.
WHOLESALE RATES
Swap rates were down another -1 bp across the curve. That's three days of consecutive falls. There has probably been enough downward adjustment now for some banks looking for market share to contemplate changing retail rates. The 90 day bank bill rate was unchanged at 3.68%.
OUR CURRENCY JUMPS
Check our real-time charts here. The Kiwi dollar rose as high at 79.4 USc today before falling back later in the day. It is currently at 78.7 USc, at 89.7 AUc and the TWI sits at 76.8. These are very similar levels to where it was at this time yesterday.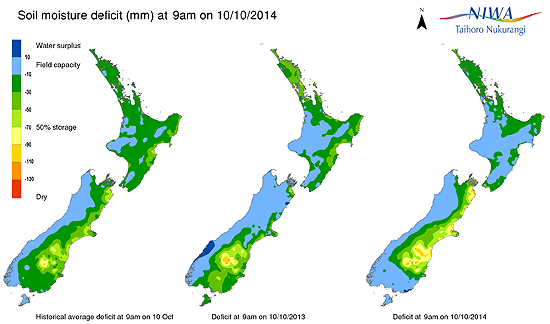 You can now see an animation of this chart. Click on it, or click here.