A review of things you need to know before you go home on Friday; BNZ special, record deficit, unhappy staff at ANZ, Heartland loses a top official, high LVR lending jumps, swap rates rise and steepen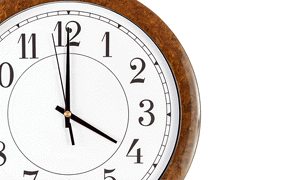 Here are the key things you need to know before you leave work today.
TODAY'S MORTGAGE RATE CHANGES
BNZ has a one week special running until the end of October where their three year Classic rate is 5.85%. This is the best rate from a main bank, but not quite as good as HSBC's 5.75% for its Premier clients.
TODAY'S DEPOSIT RATE CHANGES
There were no changes today.
RECORD TRADE DEFICIT
The September overseas trade data revealed a record trade deficit. There's never been a month like it. A spike in aircraft imports came as exports fell and we splurged on new and used cars.
ROLLING STOPPAGES
Some staff are striking at ANZ and more stoppages are coming next week. First Union affiliated ANZ staff are ramping up the pressure in their industrial relations dispute. Little impact on customers is expected however except at some selected branches.
A LONGER PAUSE
Now everyone is expecting a later re-start to the OCR hikes. Mr Rockstar (at HSBC) has pushed out his OCR hike forecast as well to September 2015. (I too have conceded in an office coffee bet with Bernard Hickey.)
HEARTLAND LOSES A SENIOR OFFICER
Heartland Bank has advised that its Chief Risk Officer Mark Mountcastle has resigned but will remain with the bank until 30 November 2014.
LABOUR DAY
In case you are so into your work today, just a reminder - it is a public holiday on Monday in New Zealand.
CREEPING HIGHER
In September, banks started lending more to borrowers who had less than a 20% deposit. For ten straight months high LVR lending has been less than 7% of all lending, but in September it jumped above that level. The RBNZ has imposed a 10% limit, although they have signaled a review next month. Which banks are making a move to do more is not revealed in this RBNZ data.
WHOLESALE RATES
Domestic swap rates as expected today, +2 to +6 bps across the curve from 2 to 10 years. This follows earlier yield rises in New York and Frankfurt, and a realisation perhaps that yesterday's reaction to the low CPI data was a bit of an over-reaction. The 
90 day bank bill rate
 was unchanged to 3.68%.
OUR CURRENCY HOLDS
Check our real-time charts here. The record trade balance deficit had little impact on our currency. Traders looked through the Dreamliner purchase. It is now at 78.2 USc, which is essentially unchanged from yesterday, unchanged against the Aussie at 89.5 AUc, and the TWI sits at 76.2.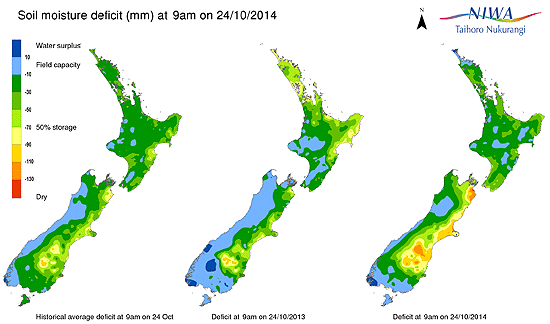 You can now see an animation of this chart. Click on it, or click here.