A review of things you need to know before you go home on Friday; Housing consents disappoint but other construction booming, Co-op Bank knocked back, flush bank accounts, higher consumer debt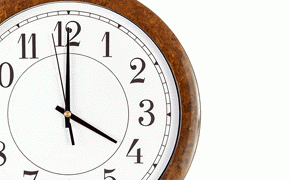 Here are the key things you need to know before you leave work today.
TODAY'S MORTGAGE RATE CHANGES
There were no changes today.
TODAY'S DEPOSIT RATE CHANGES
There were no changes today.
TEPID HOUSE BUILDING PLANS
The number of new residential building consents, especially in Auckland, disappointed most observers when they were released today. However the small apartment sector continued to show good gains. For new houses, both Otago and Southland are showing good gains, but many other regional areas show little growth. Observers are expecting the Auckland Housing Accord to kick into gear fairly soon, although it is somewhat of a surprise that the start has been this slow.
ONLY JUST HALFWAY
Today marks the half-way point in a comprehensive repair of earthquake-damaged Housing New Zealand properties in Christchurch, with the 2,500th home repair completed - "ahead of schedule" they say. The Insurance Council also advised today that the settling of earthquake private insurance claims continues apace as payouts hit the $13 bln mark, advancing at $10 mln a day in 2014.
NON-RESIDENTIAL CONSTRUCTION BOOMING
September completed a massive quarter for non-residential building, with the value of consents in the quarter up 28% from a year earlier, despite a 2.6% seasonally adjusted drop in activity from August. (H/T GK) A large $100 mln University of Auckland project helped boost the numbers for September.
CO-OP BANK FAILS TO PROTECT NAME
The Co-operative Bank's High Court attempt to prevent the New Zealand Association of Credit Unions from changing its name to Co-op Money NZ has failed. NZACU chief executive, Henry Lynch hailed the outcome as "a win for co-operative principles and democratic rights," showing the Co-operative Bank doesn't have a monopoly on the terms co-operative or co-op. Not surprisingly his counterpart at the Co-operative Bank, Bruce McLachlan, is disappointed. McLachlan said the new NZACU name has the potential to confuse the public, and the Co-opertative Bank will work to limit market confusion whilst reviewing "every aspect of the Court's decision prior to determining its next steps."
HEARTLAND BANK PROFIT ON TRACK
Heartland Bank says it's on track to meet its annual profit forecast of between $42 million and $45 million after recording profit of $11 million in the first quarter of its financial year. The bank also says the reverse equity mortgage business it acquired in April did $9 million of new lending in the September quarter, and has a database of interested customers of 750.
MORTGAGE MARKET STAGNATING
The growth of mortgage debt is noticeably slowing. In RBNZ data out today it was only up by $484 mln in September, up by +$1.6 bln in the third quarter. That is the slowest quarterly gain since September 2012, and half of what it was in early 2013. This data reinforces what we see in the weekly new home loan approval series, and helps explain why banks are so competitive for this business.
THE RUSH TO FIX SLOWS
Not only is the mortgage market slowing, the rush to fix is slowing as well. 71.7% of all mortgages are now fixed compared with 71.2% in August and that is the slowest shift into fixed rate loans that we have seen since September 2012. The levels of fixed rate lending was higher that it is now prior to September 2010.
LOADING UP ON EXPENSIVE DEBT
While the growth in debt taken on by rural and business borrowers continued to be quite low, consumers are not showing any reluctance in their non-housing debt commitments. This grew at a +6.7% pa pace in September, the fastest growth rate since the end of 2005.
WE ARE FLUSH
One reason - perhaps - that we may seem less reluctant to use our credit cards is that we have more money in the bank. Household deposits rose a remarkable $2.2 bln from August to September, no doubt helped because we are taking on relatively less housing debt. That August to September jump pumps the annual growth to +9.9%, its highest rate of growth so far this year. Our bank account values also got a small push along from the value of our foreign account holdings; the lower exchange rate gave them a $100 mln boost.
WHOLESALE RATES
Domestic swap rates fell in a flattening trend. The one year fell -1 bp and two years fell -2 bps and for 3 to ten years the fall was -3 bps. The 90 day bank bill rate however stayed unchanged at 3.70%.
OUR CURRENCY HOLDS
Check our real-time charts here. There was virtually no changes to the value of the kiwi dollar today. It is now at 78.3 USc, at 88.7 AUc, and the TWI slipped to 76.4.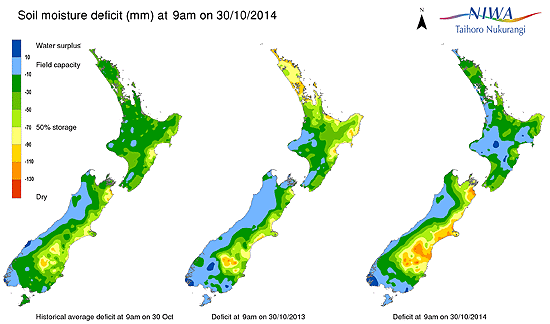 You can now see an animation of this chart. Click on it, or click here.