A review of things you need to know before you go home on Thursday; TSB drops mortgage rates, House price growth slowing; NZDMO tenders $1.5 bln of inflation indexed bonds; Australian unemployment flat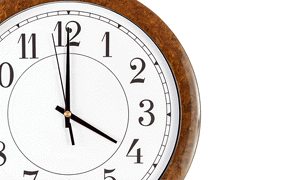 Here are the key things you need to know before you leave work today.
TODAY'S MORTGAGE RATE CHANGES
TSB Bank drops four and five year mortgage rates by 15 basis points each. The new four and five years rates are 6.65% and 6.85% respecitvely. The new rates are under what the 4 largest trading banks are currently offering but are not quite as good as Co-operative bank. 
TODAY'S DEPOSIT RATE CHANGES
There were no changes today.
HOUSE PRICE RISE SLOWING
QV says house prices are rising at the slowest rate in two years. National residential property values for October increased 5.9% over the past year and 1.1% over the past three months.
GOVERNMENT INFLATION INDEX BONDS A HIT
The Debt Management Office (NZDMO) confirmed they have received over $2.2 bln of interest for the $1.5 bln worth of 2035 inflation indexed bonds made available via syndication. The inflation linkers carry an interest rate of 2.5% and have a current yield to maturity of 2.74%. No further issuance of inflation indexed bonds with this maturity will occur before February 2015.
AUSTRALIAN UNEMPLOYMENT RATE COULD HAVE BEEN WORSE
The latest reading of Australian unemployment came in at 6.2%. Westpac Australia's economists note that if it were not for the decline in participation, from 64.7% in Jan to 64.5% in Oct, the unemployment rate would be much higher. They go on to say that if the participation rate is held at the average rate since Apr 2012 (65.2%), the unemployment rate would now be 7.2%.
WHOLESALE RATES
Domestic swap rates rose today but only by +1 or +2 bps across the whole curve. The 90 day bank bill rate was unchanged at 3.68%.
USD GETS BOOST
Check our real-time charts here. The NZD rally was short lived as the USD gained support post the US mid-term elections. It is now at 77.3 USc, and 90.0 AUc, and the TWI is down to 76.6.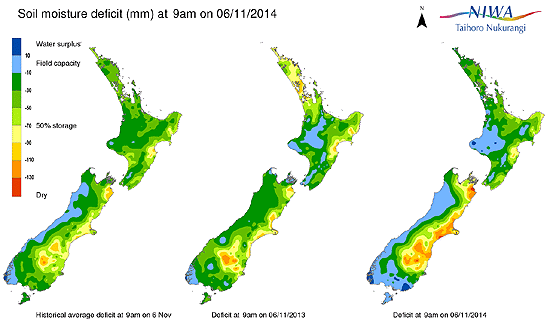 You can now see an animation of this chart. Click on it, or click here.