Labour Party elects Andrew Little as leader; he has been sceptical about Labour's plans for Capital Gains Tax and later eligibility for NZ Superannuation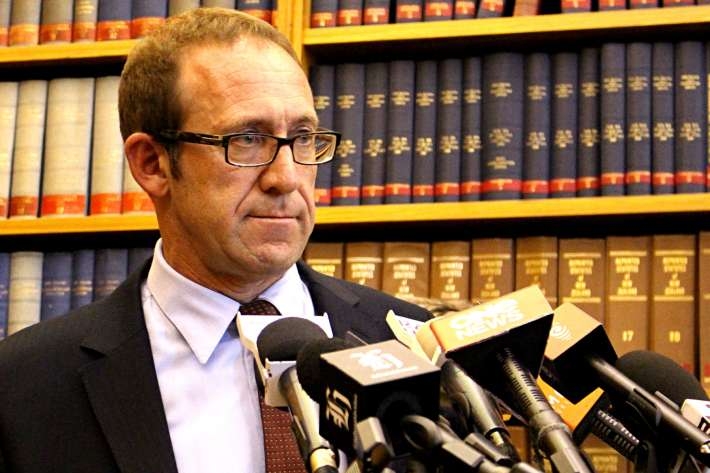 By Bernard Hickey
The Labour Party has elected former union leader and list MP Andrew Little as its leader, clearing the way for Labour to look at dropping its policies in favour of a Capital Gains Tax and a later age of eligibility for New Zealand Superannuation.
The results show the Labour Caucus of MPs and the majority of individual party members favoured Grant Robertson, but overwhelming support from union affiliates lifted Little into the top job. Nanaia Mahuta and David Parker were a distant third and fourth.
Little told a news conference the Capital Gains Tax and New Zealand Superannuation policies would be reviewed by the Party's Council and Caucus. He said he expected all the leadership contenders and former leader David Cunliffe would all have senior leadership roles in the Parliamentary party. He did not say who would choose as his Deputy.
Parker later said he would not accept any role as Finance spokesman or Deputy Leader again, while Grant Robertson said he would not stand again for the leadership after losing twice in succession.
Little signalled a review of all policies and rejected suggestions he did not have the support of the caucus or the party at large, given they had supported Robertson.
"We need to get the policy review process underway and that has been a point of discussion during this election race and we need to make sure that the policies we go into 2017 with are the policies that are New Zealander's priorities, they are clear, understood and they give us the chance to win in 2017," Little told a news conference.
Asked if he only won because of backing from unions, he said: "No, I won the vote for the party leadership and I will be leading the party. All parts of the party voted and I won that vote."
Labour President Moira Coatsworth said Little had the full support of the whole Labour Party.
"Andrew has the leadership skills and the vision to win the trust of New Zealanders and take Labour to victory in 2017," she said.
"I have no doubt he will go on to become a great Labour Prime Minister who builds a stronger, fairer and more sustainable New Zealand."
Little won by 1.04%
Little was elected by a majority in the third round of a preferential four way contest. The turnout in the Party section was just under 70% (7% more than in 2013), and Party individual financial membership has increased by over 48% since General Election Day September 20th 2014, Coatsworth said.
Little beat former deputy leaders Robertson and David Parker, and MP Nanaia Mahuta.
The Caucus voted 56.5% in favour of Robertson in the final third round of voting against 43.75% for Little, while party votes favoured Robertson by 55.23% to Little on 44.77%.  Union affiliates supported Andrew Little with 76.56% of the vote, while Robertson secured 24.44% of union votes. 
Under the Labour Party rules, the Party member vote counts for 40% of the votes in an electoral college, while the Caucus votes count for 40% and union affiliates count for 20%.
The end result was 49.48% in favour of Robertson and 50.52% in favour of Little.
Robertson had argued more in favour of a Capital Gains Tax. Here's my October 9 article detailing Little's call to review Labour's Capital Gains Tax, New Zealand Superannuation, and New Zealand Power.
EPMU congratulates Little
EPMU National Secretary Bill Newson, who succeeded Little as EPMU leader, congratulated Little.
"I have worked closely with Andrew and know he will be a strong and successful leader," Newson said.
"Our National Executive unanimously endorsed Andrew because of his experience, ability, and dedication to the rights of working New Zealanders," he said.

The EPMU is the largest union affiliated to the Labour Party.
(Updated with vote details, background, quotes from news conference, picture)