A review of things you need to know before you go home on Thursday; Westpac's 18-month mortgage special; Cullen fund growing rapidly; FMA a respected regulator; Countdown cleared of bullying; Harbour on China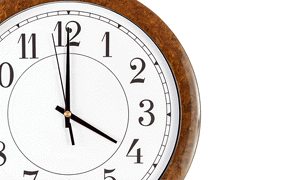 Here are the key things you need to know before you leave work today.
TODAY'S MORTGAGE RATE CHANGES
Westpac has changed its home loan 'special' rate offers. It has introduced a new 18 month 'special' rate of 5.75%. It has ended its 2 year 'special' rate of 5.75%, with their offer for this term reverting to its standard 6.39%. It has reduced its 3 year 'special' rate to 5.99%, a -20 bps drop from 6.19%. And it has kept its 6.49% five year 'special' rate unchanged.
TODAY'S DEPOSIT RATE CHANGES
No term deposit rate changes today.
DEMISE OF NEWSPAPER JOB ADS
Total job ads fell 0.3% for the month of October according to the ANZ Job Ads survey released today. Newspaper job advertising continues to rot away with a decline of 1.5% for the month. On an annual basis newspaper job ads are down 14.4% for the year to October.
CHEAPER DAIRY PUSHES PRODUCER PRICES LOWER
Continued weakness in the dairy sector is pin-pointed as one of the main reasons for a fall in the quarterly Producer Price Index. Prices received (PPI output) and paid (PPI input) both fell in the September 2014 quarter, down 1.1% and 1.5%, respectively. On an annual basis since March this year, both measures have been in a downward trend.
FARM & LIFESTYLE BLOCK SALES HIGHER
The latest farm and lifestyle block sales data shows a substantial increase in the number of sales for the month of October. However, for the three months to October 31, REINZ says three fewer farms and 67 less lifestyle blocks sold. The median price per hectare for all farms sold in the three months to October 2014 was $27,898 compared to $24,590 recorded for same period in 2013 (+13.5%). The median price per hectare was up 7.3% compared to last month.
CULLEN FUND KEEPS GROWING
NZ Super Fund added 1.5% for the month of October and grew to $27.11 bln according to the latest monthly report released today. The fund has generated a 14.8% return for thethe past 12 months (after fees, before tax) and has an average annual return of 9.9% since inception. Global equities make up 61% of the fund allocation and the three largest holdings are in Z Energy, Metlifecare and Fletcher Building. Other well known NZ companies round out the top 10 list.
REGIONS FIRING ON ALL CYLINDERS
ANZ's Regional Trends Survey shows all 14 regions showed an increase in economic activity during September. Northland recorded the strongest annual growth. Northland has been the fastest growing regional economy
for three quarters, relegating Canterbury to second place. Canterbury had consistently led annual economic growth over 2012 and 2013.
NZ GOVT BOND TENDER
The NZDMO have successfully sold a further $300 mln of the April 2027 government bonds with an average weighted yield of 4.26%, up from last months tender yield of 4.09%. Although not quite as aggressively sought after as the last tender, it still attracted over $770 mln worth of bids and around 46% of those were successful.
FMA NOW ESTABLISHED AS A RESPECTED REGULATOR
The Financial Markets Authority says after being in place for three years it's now "established as a respected regulator." In its annual report the FMA says it's implementing the biggest statutory change in financial services in 30 years via the Financial Markets Conduct Act 2013 as it becomes "a fully-fledged" financial markets conduct regulator. CEO Rob Everett says from December 1 the FMA will be regulating more than 11,000 businesses, professionals, or savings and investment schemes - to varying degrees.There'll be another two to three years of "evolution" within the financial services sector as the demands of the new regulations bed-in, Everett says.

COMMERCE COMMISSION CLEARS COUNTDOWN
The Commerce Commission says it has completed its investigation into allegations of anti-competitive and intimidating behaviour by Countdown supermarkets operator Progressive Enterprises Ltd towards its suppliers. Based on the evidence gathered during the investigation, the Commission says it doesn't believe that Progressive has breached any of the laws it enforces. Consequently the Commission won't be taking any action against Progressive Enterprises.
HARBOUR ASSET MANAGEMENT ON CHINA
Harbour Asset Management has issued a 13 page report on China following a recent two-week research trip to China by some of its staff. The report includes discussion on Fonterra's opportunities in China, and the Chinese property sector.
NEW MONEY UNVEILED
The Reserve Bank revealed new look bank notes in Wellington.
WHOLESALE RATES
Swap rates remained unchanged from yesterday. The 90 day bank bill rate is also unchanged at 3.67%.
OUR CURRENCY HOLDS
Check our real-time charts here. The NZ dollar is softer today across many of the majors as the USD strengthens and the implications of falling dairy prices sink in. Against the US dollar it is now at 78.5 USc, at 91.1 AUc, and the TWI is at 78.05.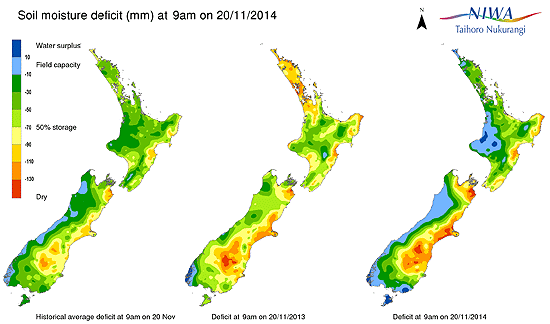 You can now see an animation of this chart. Click on it, or click here.