A review of things you need to know before you go home on Tuesday; lots of interest rate action, a big retail Xmas, a coming recession, doubling rural exports, lower swap rates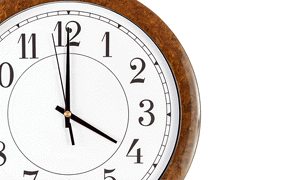 Here are the key things you need to know before you leave work today.
TODAY'S MORTGAGE RATE CHANGES
There were big changes today from ANZ who hit the market today with a leading 18 month fixed rate. At the same time they reduced almost all their other fixed rates. Then Housing NZ cut its fixed rates for terms 1 to five years. And HSBC adjusted down its four and five year rates to be more reflective of where the market has headed. Their new rates for these terms are 6.49% and 6.79% respectively.
TODAY'S DEPOSIT RATE CHANGES
Asset Finance sliced -25 bps off its 1 yr term deposit rate to 6.75%. NBS (Nelson Building Society) reduced its 3 year rate by -15 bps to 5.10%.
CONSUMERS ALSO SEE LOW PRICE RISES
The latest inflation expectations survey run by Nielsen for the RBNZ has consumers lowering their sights. Those surveyed now see an inflation rate of 2.03% in two years, down from 2.23% in the previous survey. The same people surveyed think inflation is currently running at 2.0% (when it was actually running at about 1% in September). Inflation expectations won't be pressuring the RBNZ. In fact at 2.03%, that is the lowest equal since 1999.
BIG RETAILING THIS CHRISTMAS?
Here is some research "commissioned by MasterCard NZ": "Kiwis are embracing the spirit of giving this Christmas, with new figures revealing that a majority of us will be looking to purchase gifts for six or more people this festive season. Commissioned by MasterCard, the study revealed that more than half of New Zealanders (54%) planned to be shopping for six or more friends and family this Christmas, whilst nearly 1 in 5 looked to buy gifts for more than 11 people. Women are set to be the biggest givers in terms of the number of stockings they'll be filling, being more than twice as likely as men to purchase gifts for 11 or more people, and three times more likely to be on the hunt for more than 16."
REVERTING TO THE MEAN
BNZ's respected Stephen Toplis has said New Zealand's economy is currently so good it has nowhere to go but down. Toplis said the bank was predicting "very, very low growth" for the New Zealand economy in 2015-2016, and we could actually see a "modest recession".
A STRETCH TARGET
The Government has set a target for rural industries to double in ten years. The target is based on 2012 export figures of $32 bln for the primary sector, with the aim of raising this to $64 bln by 2025.
WHOLESALE RATES
Swap rates fell and flattened today. They were down -1 bp for one year and -3 bps for all longer terms. That puts three to five year wholesale swap rates back down to their lowest level in more than a year.  The 90 day bank bill rate popped back up to 3.67%.
OUR CURRENCY HOLDS
Check our real-time charts here. The NZ dollar fell on the inflation expectations survey. Against the US dollar it is now at 78.4 USc, at 91.2 AUc, and the TWI is at 78.3.
You can now see an animation of this chart. Click on it, or click here.