ASB cuts two mortgage 'special' rates for three and five year fixed terms, and at the same time withdraws its 'healthy cash bonus ' offer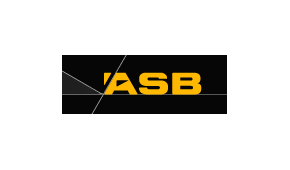 ASB and its fellow brands Bank Direct and Sovereign have all announced some selected home loan rate reductions.
Their three year 'special' is now 5.45% a reduction of -14 bps.
They have also reduced their standard three year rate by -10 bps to 6.29%.
And they have reduced their five year 'special' rate to 5.65, also a reduction of -10 bps.
These new fixed rate specials rate apply to customers who have at least 20% equity (i.e. a Loan to Valuation Ratio of less than or equal to 80%), have their salary or wages credited to a main transaction account with ASB and one other ASB product.
These changes make them the most competitive bank for both those specific terms among their main rivals.
However, HSBC has a lower three and five year rate for their Premier offering, and SBS Bank is still offering a 4.99% five year rate "for members".
While the new ASB mortgage 'specials' are competitive, at the same time it appears they have quietly withdrawn their "healthy cash bonus" offer - reference to it has disappeared from their website.
That leave only ANZ, the Co-operative bank and SBS Bank offering cash incentives at this time, and they are all likely to be withdrawn soon.
See all banks' carded, or advertised, home loan rates here.
The current non-rate incentive offers are here.
This is how mortgage rates from the banks compare at 8am Friday, April 10, 2015:
| | | | | | | |
| --- | --- | --- | --- | --- | --- | --- |
| below 80% LVR | 1 yr | 18 mths | 2 yrs | 3 yrs | 4 yrs | 5 yrs |
|   |   |   |   |   |   |   |
| | 5.49% | 6.09% | 5.39% | 5.79% | 6.49% | 5.89% |
| | 5.59% | 5.70% | 5.39% | 5.45% | 5.99% | 5.65% |
| | 5.49% |   | 5.39% | 5.55% | 5.65% | 5.75% |
| | 5.69% |   | 5.39% | 5.55% | 5.99% | 5.79% |
| | 5.99% | 6.09% | 5.39% | 5.59% | 6.49% | 5.75% |
|   |   |   |   |   |   |   |
| | 5.59% | 5.49% | 5.39% | 5.59% | 5.75% | 5.79% |
| | 5.29% |   | 5.29% | 5.29% | 5.29% | 5.29% |
| SBS Bank | 5.59% | 5.74% | 5.19% | 5.49% |   | 4.99%* |
| | 5.70% | 5.80% | 5.35% | 5.60% | 6.40% | 5.85% |
* Members only, otherwise 5.79%
--------------------------------------------------------------
Mortgage choices involve making a significant financial decision so it often pays to get professional advice. An AMP360 mortgage broker can be contacted by following this link »
--------------------------------------------------------------