TSB Bank cuts its 2 and 3 year home loan 'specials', keeps its cash incentive, as other banks end some of their low-rate offers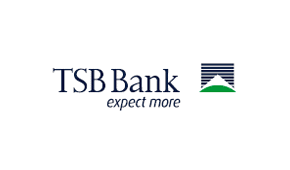 Today, TSB Bank has launched a new 5.29% fixed home loan 'special' rate for a two year term.
This is a reduction of -6 bps from 5.35%.
They have also cut their three year 'special' from 5.60% to 5.40%, a -20 bps reduction.
This change comes as the SBS Bank 4.99% fixed five year 'special' rate expired yesterday.
And the HSBC Premier 5.29% rate offer for all terms 1 to 5 years expires today.
TSB Bank still has a cash incentive offer of up to $2,000 even with the 5.29% 'special' rate offer.
The 'special' applies until 31 May 2015 and you'll "go in the draw to win a $20,000 home makeover".
To qualify for the 'special' rate you will need to have at least 20% equity in your property, your loan must be new to TSB Bank and be for more than $100,000, and you must have your salary or wages direct credited into a TSB Bank chequing account.
Despite today's cut, it is not the lowest two year rate in the market. That is offered by SBS Bank at 5.19%. And for an 18 month term, the Cooperative Bank is offering 4.99%. Each of these two banks have their own special conditions with those rates, some with, some without an additional cash incentive.
Over recent months, interest rates have been trending downwards due to low inflation and global interest rate trends.
Yesterday's Reserve Bank OCR review confirmed its recent comments that the OCR is more likely to fall than rise, giving banks confidence to announce lower rates.
The home loan market, at least for fixed-term loans, continues to be very competitive.
Also be aware, just because another bank is not formally offering a cash incentive does not mean it will shy away from matching a rival's offer. You can only know that in the 'heat' of an actual negotiation.
See all banks' carded, or advertised, home loan rates here.
The current non-rate incentive offers are here.
This is how mortgage rates from the banks will compare at 8am Friday, May 1, 2015:
--------------------------------------------------------------
Mortgage choices involve making a significant financial decision so it often pays to get professional advice. An AMP360 mortgage broker can be contacted by following this link »
--------------------------------------------------------------