Reductions to 6 month, one year and five year rates position it lower than most of its main rivals, AMP Home Loan rates also cut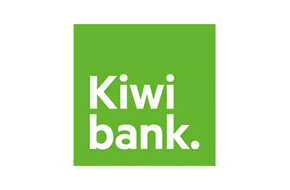 Kiwibank today reduced three fixed mortgage rates.
It dropped its 6 month offer by -20 bps to 5.69% from 5.89%.
This change brings its rate more into line with others. But BNZ, HSBC and ICBC all have lower rates for a six month term.
It reduced its one year fixed rate by -20 bps as well to 5.39% from 5.59%.
That makes it the lowest rate for that term among the main banks.
At 5.39% it has aligned its one, two and three year fixed mortgage rates.
It has also reduced its five year rate, on its 'special' terms however.
That rate is reduced -19 bps to 5.60% from 5.79%. Their standard five year rate remains unchanged at 6.49%.
At the same time equivalent changes have been made to the AMP Home Loans rate card, which is managed by Kiwibank.
That rate card however gives an extra 10 bps discount to loans over $200,000.
Although the discount does not apply to 'specials' in today's changes, it does apply to the new standard six and twelve month rates. That effectively brings their one year rate down to 5.29% for loans of $200,000 and more. And that is an advantage of between 20 and 70 bps over the other main banks for a one year mortgage.
Wholesale rates have been quite stable over the past few weeks, especially at the shorter 1 - 3 year end.
Also today, BNZ has ended its 5.15% two year 'special', reverting to a 5.39% standard rate for that term.
Kiwibank has reduced its offers to savers at the same time, details of which you can find here.
See all banks' carded, or advertised, home loan rates here.
The current non-rate incentive offers are here.
This is how mortgage rates from the banks compare at 8am Monday, May 18, 2015:
--------------------------------------------------------------
Mortgage choices involve making a significant financial decision so it often pays to get professional advice. An AMP360 mortgage broker can be contacted by following this link »
--------------------------------------------------------------