A review of things you need to know before you go home on Tuesday; worse trade deficit, more irrigation, high LVR investor lending grows, Convention Centre ok, most people 'satisfied'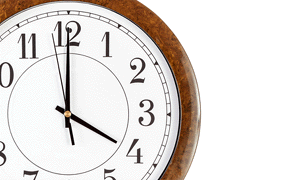 Here are the key things you need to know before you leave work today.
TODAY'S MORTGAGE RATE CHANGES
There are no changes to report today.
TODAY'S DEPOSIT RATE CHANGES
TSB Bank has reduced their TD offers for terms 1 to 5 years by -10 bps.
WORSE BUT BETTER THAN EXPECTED
The annual trade deficit grew to -$2.6 bln in April, compared with a surplus of +$1.1 bln a year earlier. This was due mainly to the deterioration in dairy exports. The annual trade balance looks set to get worse over the coming months, as export prices remain low at a time when strong growth in domestic economic activity pushes up demand for imports.
HIGH VIZ, SMALL FOOTPRINT
The Government announced today that it is injecting another $25 mln into its Irrigation Acceleration Fund. This is funding to help complete the investigation and development of new regional scale irrigation proposals. If all was completed, this will bring the area of all projects to about 100,000 ha, about a third of which are currently in development. 100,000 ha represents about 0.6% of all 156,500 km2 farmland in New Zealand. Farms represents 58% of our land area.
INVESTOR LEVERAGE HIGHER
High LVR lending to residential property investors reached 16.7% of all investor borrowing in April, its highest level since the RBNZ started collecting this data in August 2014. All up, investors were 32.5% of the home loan market, first home buyers 9.9% and standard owner occupiers were 56.4% with the small balance being borrowers for business purposes. In this series, high LVR borrowing peaked in November 2014 at 8.6% but is now down to 6.9% of all borrowing. It is investors who dominate the high LVR borrowing.
GREEN LIGHT #2
The Government's convention centre deal with Sky City got an ok today for the slightly smaller version. It will now be a 32,000 m2 facility able to host 3,150 delegates, down from the original 3,500 delegate level in the original deal.
SATISFIED CAMPERS
The majority of New Zealanders say they're highly satisfied with their lives, and slightly more rate their sense of purpose highly, Statistics New Zealand said today. These are the first results from their survey of nearly 9,000 people.
WHOLESALE RATES STABLE
Wholesale swap rates moved very little today. The 90 day bank bill rate is down -1 bp to 3.48%. Government bond yields were up +1 bp for most terms.
NZ DOLLAR REVERTS
The New Zealand dollar had a brief flurry when the trade balance came in better than expected but it quickly reverted to the previous level. As of late this afternoon it is at 73.1 USc, 93.3 AUc, 66.7 euro cents, and the TWI-5 is at 77.1. Check our real-time charts here.
You can now see an animation of this chart. Click on it, or click here.