A review of things you need to know before you go home on Friday; Getting nervous in Auckland real estate land? Chinese shares down 27% in 3 weeks; The Smith & Brown housing show & more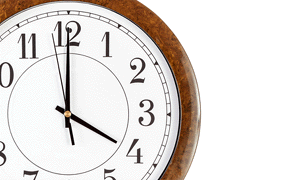 Here are the key things you need to know before you leave work today.
TODAY'S MORTGAGE RATE CHANGES
ASB, Bank Direct and Sovereign cut their one-year "special" rates by 10 basis points to 4.89%
TODAY'S DEPOSIT RATE CHANGES
There were no changes today.
CONCERN MOUNTING IN REAL ESTATE LAND?
Barfoot & Thompson, Auckland's biggest real estate agent, reported its strongest June sales volumes since 2003 with median sales prices hitting a fresh record high of $786,000. However, managing director Peter Thompson grumbled that only 159, or 13.6%, of June's 1167 sales were for under $500,000. Thompson blamed the Reserve Bank's restrictions on banks' high loan-to-value ratio lending, calling for "an easing of restrictions as it relates to homes of $500,000 and below," which would enable more buyers at the low end of Auckland's overheated market to gear up. Thompson also suggested there was "a growing feeling among buyers and sellers that homes are close to being fully priced."
THE SMITH & BROWN SHOW BRINGS MORE HOUSES TO 'AUCKLAND'
Housing Minister Nick Smith and Auckland Mayor Len Brown unveiled two new "Auckland" special housing areas located in the boondocks of Drury and Glenbrook. The two greenfields developments will see up to 1,800 homes built, Smith and Brown say.
GREEN LIGHT FOR AUCKLAND HARBOUR BRIDGE CYCLING, WALKING PATH
Some 56 years after it opened the Auckland Harbour Bridge could finally be opened to forms of transport other than cars. Auckland Council has granted consent for SkyPath, which - assuming it goes ahead - would be a cycling and walking path adjacent to the city bound clip-on lanes of the Bridge.
CHINESE SHARES DOWN 27% IN 3 WEEKS
China's Shanghai Composite Index is heading for its biggest three-week fall since 1992, Bloomberg reports, as Chinese government attempts to shore the market up failed to stop margin traders from unwinding positions at a record pace. The benchmark index was down 3.3% to 3,785.57 by the midday break. That means it's down 27% since June 12. Chinese shares have now lost more than US$2.8 trillion of value in three weeks, ending their longest bull market run.
WHOLESALE RATES 
NZ swap rates are down about 4 basis points across the curve with the one-year rate at 2.99%, two-year at 2.98%, three-year  at 3.07%, four-year at 3.21%, and five-year at 3.36%.
The 90 day bank bill rate is at 3.22%, unchanged.  
NZ DOLLAR
The NZ dollar is slightly lower over the day against the greenback at US67.14 cents, slightly higher at AU88.39c, and a smidgen lower against the euro at 60.5 euro cents. The TWI is also slightly weaker at 71.22. Check our real-time charts here.
You can now see an animation of this chart. Click on it, or click here.