A review of things you need to know before you go home on Thursday; consumer sentiment falls, factory sentiment high, dairy in doldrums, but farms sell well, Auckland plans ahead, swap rates tumble, NZD falls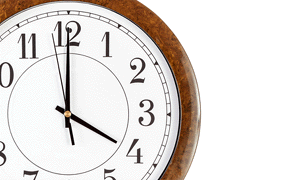 Here are the key things you need to know before you leave work today.
TODAY'S MORTGAGE RATE CHANGES
HSBC cut its one and two year fixed rates to 4.89% each for their Premier home loan offer rate.
TODAY'S DEPOSIT RATE CHANGES
There are no changes to report today.
COLD SNAP
New Zealand consumer confidence fell further in the latest monthly ANZ-Roy Morgan survey, and is back below historical averages. Consumers are less confident about the economy over the year ahead, but remain relatively upbeat about their own household's situation.
EXPANSION REIGNS
In June, New Zealand manufacturers remained remarkably positive about their lot. (Some will be feeling even better now the exchange rate has shifted lower.) The key indicators of production, new orders and employment all showed stronger expansion, while the proportion of negative comments for June was down slightly from the previous month.
BIG PLANS
Auckland Council is planning to release 11,000ha of greenfield land to be made ready for urban development over the next 30 years. They reckon that they will need to invest in infrastructure costing $13.7 bln to get these areas ready for development. The area they are talking about is about one and a half times the size of urban Hamilton.
SHIFTING HIGHER
The consumers price index (CPI) rose +0.4% in the June 2015 quarter, following falls of -0.3% and -0.2% in the March 2015 and December 2014 quarters.
SHIFTING 'SMALLER'
Fonterra announced today that it is cutting 523 jobs. That is out of 18,500 positions worldwide.
NO END IN SIGHT
Today's dairy auction saw prices fall again, for the ninth consecutive time. They were down a worrying -10.7% this time. The trend and cumulative impact of these declines is a game-changer for the local economy.
LAGGING INDICATOR?
There were 158 farms sold in June, ten more than the same month a year ago. Only 15 of them were dairy farms. Prices were up +10% pa on a per hectare basis.
STILL SPLASHING OUT
Lifestyle block sales in June were a high 718 in June, holding their own despite falls in other sectors.
YIELD DROP
The tender of the September 2035 Government inflation linked bonds saw the average yield drop -37 bps from previous tender to just 2.23% (plus future inflation). Still, that is higher than rates achieved earlier in the year. Like last time only 1 in 3 bids were accepted.
BIG NUMBERS
The scale of our housing market was revealed today in the March 2015 data out from the RBNZ. The value of all houses is 'now' $791.2 bln, and that value grew by $66.5 bln in twelve months. That is value growth going up at the rate of $182 mln per day - I kid you not. (And almost all that gain is not taxed. If it was at 30%, the public coffers would have benefited by $20 bln, representing 80% of GST.)
THE GREEK WAY
The Greeks shouted, shook their fists, rioted on the streets, threw Molotov cocktails at police, and sounded generally very angry. Then their Parliament voted 229 to 69 to accept the terms of the (awful) bailout deal. We haven't heard the last of this, I am sure.
WHOLESALE RATES FALL
NZ swap rates fell sharply today, down about -10 bps across the board. Given the severity of the dairy price falls and how much that will weigh on our overall economy, it is hardly surprising. Markets are picking the RBNZ will cut next week when the OCR is reviewed. The 90 day bank bill rate also fell -5 bps to 3.12%.
NZ DOLLAR FALLS
The NZ dollar was hit today with a double punch. Firstly, US Fed boss Yellen confirmed rate hikes are on the cards there, pushing up the US dollar. Then the GDT auction results undermined the Kiwi dollar further. It is now at 65.5 USc down more than 1½ cents and still soft, at 88.9 AUc down a whole cent, and 59.9 euro cents also a big fall (and despite Greece). The TWI is now at 70.3 the lowest it has been since June 2012. Check our real-time charts here. 
You can now see an animation of this chart. Click on it, or click here.