The Co-operative Bank gets in ahead of expected OCR cut by dropping its floating mortgage rate plus 3, 4 and 5 year rates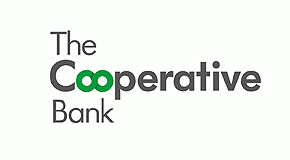 The Co-operative Bank is getting in ahead of an expected cut to the Official Cash Rate (OCR) on Thursday by lowering interest rates on its floating, three, four and five year home loans.
The bank is reducing its carded, or advertised, floating rate by 25 basis points to 6.20%. The only bank with a lower advertised floating rate is ICBC NZ at 6%. The Co-operative Bank is also reducing its three-year rate by 15 basis points to 5.20%, its four-year rate by 15 basis points to 5.40%, and its five-year rate by 10 basis points to 5.59%.
The new, lower rates will be available to new and existing Co-operative Bank customers from Tuesday July 21, and the floating rate will be reduced for existing customers on 6 August.
Co-operative Bank's new three-year rate is the lowest "standard" rate for this term from a bank with SBS Bank having a 4.99% "special" rate, the new Co-operative Bank four-year rate is the lowest from a bank, and the five-year rate is equal lowest with SBS.
Co-operative Bank CEO Bruce McLachlan noted banks usually cut floating rates after the Reserve Bank lowers the OCR rather than before. The Reserve Bank is expected to the cut the OCR by 25 basis points to 3% on Thursday.
"It may seem like an unusual step, but The Co-operative Bank isn't like other banks," McLachlan said. "When you're owned by your customers, your focus is solely on what's best for them. In the current uncertain environment, regardless of the Reserve Bank's decision, we believe that reducing home loans rates is absolutely the best thing to do for our customers."
McLachlan said global uncertainty and dramatic dairy price falls have weakened the New Zealand economy's immediate prospects and added some risks to employment and income levels.
"This is a time when our customers need us to act in their best interests and move quickly. Home buyers must be careful not to over commit themselves, and we think this will help." 
Banks also usually cut deposit and other savings rates when the OCR is lowered. However, the Co-operative Bank made no mention of this in its statement.
The new Cooperative Bank floating and fixed mortgage rate compares as follows this Monday morning:
| | | | | | | |
| --- | --- | --- | --- | --- | --- | --- |
| below 80% LVR | Floating |  1 yr  | 18mth |  2 yrs  |  3 yrs  |  5 yrs  |
|   |   | % | % | % | % | % |
| | 6.24 | 4.89 | 5.55 | 4.99 | 5.59 | 5.79 |
| | 6.50 | 4.89 | 5.25 | 5.10 | 5.39 | 5.65 |
| | 6.34 | 5.19 |   | 4.99 | 5.29 | 5.75 |
| | 6.15 | 4.89 |   | 4.99 | 5.39 | 5.60 |
| | 6.40 | 5.39 | 5.39 | 4.89 | 5.49 | 5.79 |
|   |   |   |   |   |   |   |
| | 6.20 | 4.89 | 4.99 | 4.99 | 5.20 | 5.59 |
| | 6.60 | 4.89 |   | 4.89 | 5.29 | 5.60 |
| | 6.39 | 4.99 | 4.85 | 4.99 | 4.99 | 5.59 |
| | 6.49 | 5.45 | 5.59 | 4.99 | 5.40 | 5.85 |