Fixed home loan rates continue to fall quickly, leaving some institutions behind. Latest market leading rates lowest in 60 years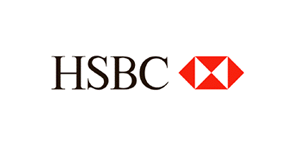 Sharply lower funding costs have seen a new bank release a new record low fixed mortgage rate offer.
HSBC has launched an aggressive new home loan rate offer as follows:
Term
Special rate
% p.a.
New rate
% p.a.
Old rate
% p.a.
6 month fixed
 
5.39
5.65
1 year fixed
4.49
4.89
4.89
2 year fixed
4.49
4.89
4.89
3 year fixed
4.49
4.99
5.29
4 year fixed
 
5.09
5.50
5 year fixed
 
5.29
5.60
It is effective immediately.
Interestingly, these rates are lower than HSBC offers for one to three years fixed in Australia where a 4.79% rate applies. (Westpac NZ's two year 'special' of 4.69% is also lower than Westpac Australia's equivalent fixed rate.)
While it is stated as "for a limited time" the New Zealand 'specials' are expected to stand in the market for quite some time.
These special home loan rates are being offered to new and existing HSBC Premier customers.  To qualify, customers must have at least 20% deposit or equity – 30% in the case of new residential investment lending on Auckland housing - and have their salary credited to a HSBC transaction account.
The new low Standard rates are available to Premier customers without the LVR restrictions.
Premier customers qualify if they have either a minimum combined home loan of $500,000, or $100,000 in savings and investments with HSBC.
These days in Auckland, the home loan minimum benchmark will cover many more situations than even a year ago.
The 4.49% rate is certainly the lowest home loan level since 1964 when the earliest RBNZ data is available. However it is likely to also be the lowest since the post-World War II State Advances Corporation offered low interest loans to returning servicemen at 3% through 1955. (3% loans continued to be available to qualifying low-income borrowers through 1958.)
BNZ and Westpac lowered fixed rates earlier this week, leaving ANZ, ASB and Kiwibank exposed to a -20 to -40 bps rate disadvantage. That disadvantage has now pushed out to -40 to -60 bps, and at these levels customers will be taking serious note. Discrepancies at these levels move market share.
Wholesale rates are also falling. The HSBC 'specials' suggest that are accpeting a gross margin of about 1.5%. The other main banks appear to be operating at 1.75% to 2% for their 'specials', more like 2.25% for other rates.
See all banks' carded, or advertised, home loan rates here. 
Almost all home loan competition is now back focused on the interest rate. Non-rate incentives have essentially dried up although there are still some worthwhile but targeted incentives available. You can see see the current non-rate home loan incentives here.
The new floating and fixed mortgage rates compare today as follows:
| | | | | | | |
| --- | --- | --- | --- | --- | --- | --- |
| below 80% LVR | Floating |  1 yr  | 18mth |  2 yrs  |  3 yrs  |  5 yrs  |
|   |   | % | % | % | % | % |
| | 6.24 | 4.89 | 5.55 | 4.99 | 5.59 | 5.79 |
| | 6.25 | 4.89 | 5.25 | 5.10 | 5.39 | 5.65 |
| | 5.99 | 5.19 |   | 4.69 | 5.29 | 5.75 |
| | 6.15 | 4.89 |   | 4.99 | 5.39 | 5.60 |
| | 6.15 | 5.39 | 5.39 | 4.69 | 5.49 | 5.79 |
|   |   |   |   |   |   |   |
| | 6.20 | 4.89 | 4.99 | 4.99 | 5.20 | 5.59 |
| | 6.35 | 4.49 |   | 4.49 | 4.49 | 5.29 |
| | 6.14 | 4.99 | 4.85 | 4.99 | 4.99 | 5.59 |
| | 6.24 | 5.45 | 5.59 | 4.79 | 5.40 | 5.85 |