A review of things you need to know before you go home on Thursday; NZ$ rises, consumer confidence & manufacturing strengthen, govt to remain 'prudent' & more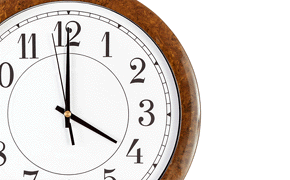 Here are the key things you need to know before you leave work today.
TODAY'S MORTGAGE RATE CHANGES
Westpac cut its fixed-term rates from six-month to five-year terms by between nine and 30 basis points. The bank also introduced a 4.35% one-year special rate. See full details here. And see all banks' carded, or advertised, mortgage rates here.
TODAY'S DEPOSIT RATE CHANGES
There were none today.
CONSUMER CONFIDENCE RISES
October's ANZ-Roy Morgan Consumer Confidence Index rose four points  from 110.8. This adds to September's one point gain and takes consumer confidence to its highest level in four months. ANZ suggested factors helping were falling mortgage interest rates and the spill over of Auckland house price strength to some regions, plus an improved dairy outlook. However, the bank's economists also noted the unemployment rate is rising, dairy incomes are still tight and the global backdrop is concerning.
'THE JOB IS FAR FROM DONE'
Fresh from his government's first surplus, Finance Minister Bill English says the focus will remain on "responsible and prudent management of expenditure." In a speech in Wellington English noted good asset management now means less debt later. The Treasury, he said, is investigating whether the Government's "suite of fiscal targets" remains appropriate. But even should the Government "refresh" its fiscal targets, it won't be changing direction, English added.
GOVT ISSUES $2B WORTH OF 18-YEAR BONDS
The NZ Debt Management Office said $2 billion worth of nominal bonds due to mature in April 2033 were issued via syndication.The bonds, with a coupon of 3.50%, were issued at a spread of 33 basis points over the 15 April 2027 nominal bond, at a yield to maturity of 3.64%. Total book size, within the initial pricing guidance range of 33 to 38 basis points, topped $3.8 billion. 
MANUFACTURING EXPANSION
The manufacturing sector expanded in September, according to the latest BNZ-BusinessNZ Performance of Manufacturing Index (PMI). The seasonally adjusted PMI for September was 55.4, up 0.3 points from August and the highest since February. A PMI reading above 50.0 indicates manufacturing is generally expanding, whilst a reading below 50.0 indicates it's declining. Catherine Beard, BusinessNZ's executive director for manufacturing, said production hit its highest level since December and new orders continued to improve. 
REGIONAL ECONOMIC ACTIVITY REPORT RELEASED
Economic Development Minister Steven Joyce released the Ministry of Business, Innovation and Employment's 2015 Regional Economic Activity Report, highlighting economic opportunities in various regions. Among other things, Joyce said Wellington will benefit from growing its ICT, creative and retail sectors, Nelson from tourism and aquaculture, and South Auckland's opportunities stem from its growing youth population, diversity and close proximity to transport hubs.
CREDIT RATING DOWNGRADE ALREADY COSTING FONTERRA Yesterday's credit rating downgrade is already hitting Fonterra in the pocket. The dairy co-operative says S&P's downgrade of the rating on its unsecured subordinated perpetual Capital Notes to BBB+ from A- means it's increasing the margin component of the interest rate paid to investors. This is increasing to 2.20% from 1.95%, taking the new interest rate on the Capital Notes to 4.94% up from 4.69%.
IAG MAKES U-TURN ON CHINESE INVESTMENT PLANS
Insurance Australia Group (IAG) is backing out of its plans to invest in China. It says that having put significant work into assessing opportunities in China, it's decided "not to pursue further investment". IAG group managing director and CEO, Mike Wilkins says, "While we believe in the fundamentals of China, our future focus will be on pursuing growth opportunities in our other Asian markets and our core businesses in Australia and New Zealand." IAG has made this call four months after it voiced its ambitions to deepen it's reach into Asia, as it announced Warren Buffett's Berkshire Hathaway had bought a 20% quota of its business. It also announced last week Wilkins would be retiring as managing director and CEO, and replaced by Peter Harmer on November 16.
WHOLESALE INTEREST RATES
The 90 day bank bill rate is at 2.84%, down one basis point. Swap rates flattened with the long end of the yield curve down seven basis points and the short end down one basis point, reacting to both Reserve Bank Governor Graeme Wheeler's speech yesterday and overseas events.
NZ DOLLAR STRENGTHENS
The NZ dollar has risen against the greenback since this morning, climbing above US68 cents to US68.12c, it's also up against the Aussie, at AU93.26c, with the Trade Weighted Index (TWI) pushing 72 at 71.96. Weaker US economic data, and a growing expectation the US Federal Reserve won't cut interest rates this year, were factors behind the Kiwi's strengthening.
Check our real-time charts
here.
You can now see an animation of this chart. Click on it, or click here.